Original URL: http://www.theregister.co.uk/2011/11/08/review_rim_blackberry_torch_9860_smartphone/
RIM BlackBerry Torch 9860 smartphone
All touch and no type
Posted in Personal Tech, 8th November 2011 07:00 GMT
Review RIM's efforts to create a purely touchscreen device haven't exactly been the most successful departure for the BlackBerry maker. Yes, the Storm handsets had their fans but they were simply not good enough to halt RIM's market share migration to Android and iOS.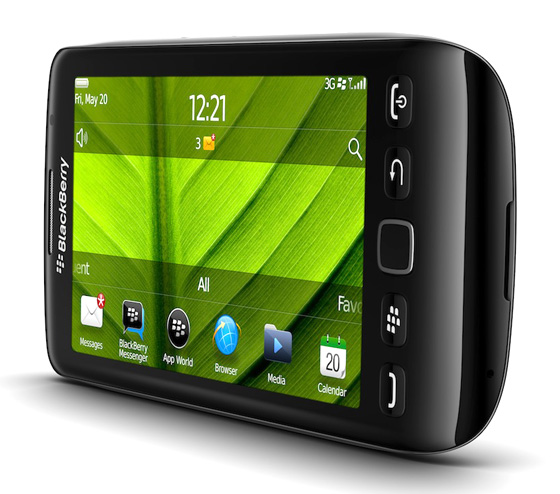 Touching experience: RIM's BlackBerry Torch 9860
The new Torch 9860 is tasked with reversing that situation, while at the same time going head-to-head with the likes of the iPhone 4S, Galaxy Nexus (Prime) and Nokia Lumia 800. That's quite some hill to climb no matter which way you look at it.
Thankfully the headline spec gives cause for optimism. Up front there is a 3.7in 480 x 800 screen and inside a 1.2GHz single-core CPU with 768MB of RAM. On-board storage is a reasonable 4GB and there is a hot-swappable SD card slot to add a further 32GB.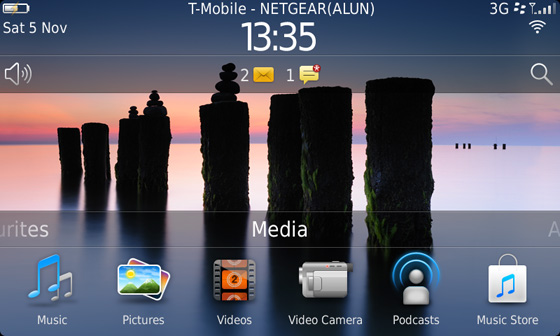 Homescreen in landscape mode
Physically, what separates the BlackBerry Torch 9860 from the competition is the row of physical buttons below the screen. In the middle is an optical trackpad which is flanked by call-end, menu, back step and call-answer/off buttons. The back button didn't work on my review handset, but I'll put that down to a one-off failing.
The sides are comparatively devoid of controls. The standby button is built into the top of the handset while the volume and convenience buttons reside on the right along with the 3.5mm audio socket. An open micro USB socket for charging and sync sits mid-way up the left hand side.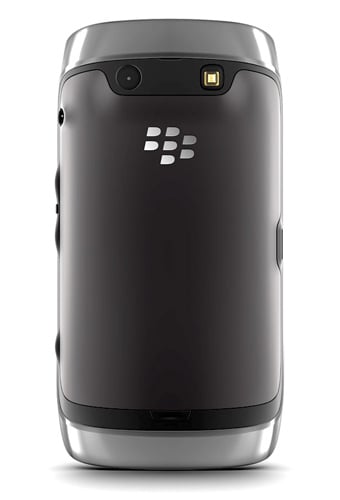 5Mp camera with 720p HD video shooting
To my eyes, it's pretty a handsome beast with the polished black fascia surrounded by a smart chrome band that loops around the back at the top and bottom. Although it uses a plain TFT LCD rather than AMOLED panel the screen is bright and crisp enough to satisfy most users and is no more susceptible to fingerprints than the iPhone4S.
RIM fingers
The BlackBerry 7 operating system's UI may lack the polish of iOS or the adaptability of Android but it still does the job. Drag the bottom menu bar up and you can can access all your apps and even reorder them. Swipe left or right and you can navigate to five other trays so you can group apps together for convenience.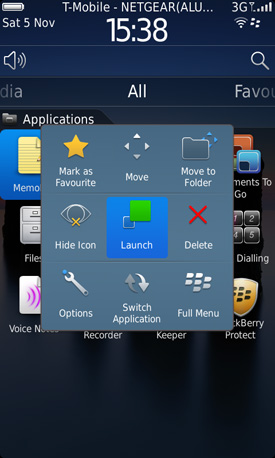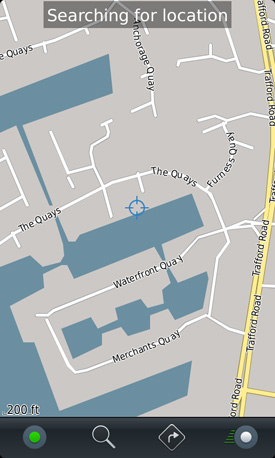 Screen customisation and BlackBerry Maps
The problem is that when the apps tray is collapsed the screen is empty. Imagine Android without widgets or homescreen shortcuts and you get the idea. You can advance the apps tray to show either one, two, three or four lines of icons but a selection of background widgets would make BB7 look a lot more funky.
Tap the status bar at the top of the screen and you can instantly access all your connectivity settings while notifications appear in the bar below. The notifications bar also lets you access the sound control panel and search engine.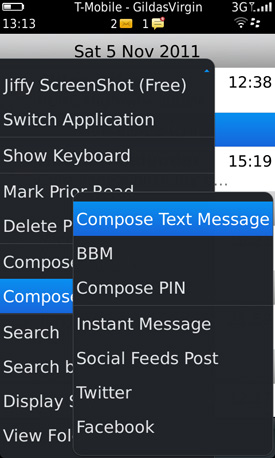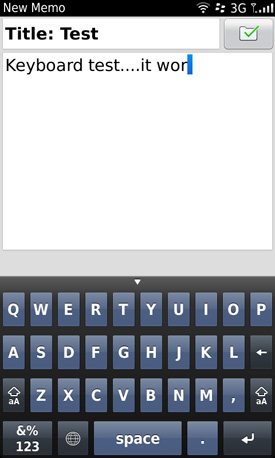 Messaging and touchscreen typing
Being a BlackBerry, the Torch 9860 naturally comes loaded with all the usual goodies like BB Messenger and BB Maps or if you are Daily Mail reader: Riot Assist and Riot Finder. It also has a very good messaging inbox that lets you send and receive all the types of electronic communication known to man from the one place. And if you want to get down to business, included is a full instal of Documents to Go.
The WebKit browser is satisfyingly fast and I can't get too bent out of shape about the lack of text reflow and Flash support because you don't get either with iOS 5 or WinPho 7.5. Another annoyance shared with iOS is a virtual keyboard that doesn't show lower case graphics on the keys, but otherwise it's a good exemplar of the breed.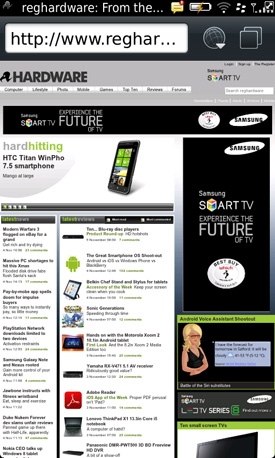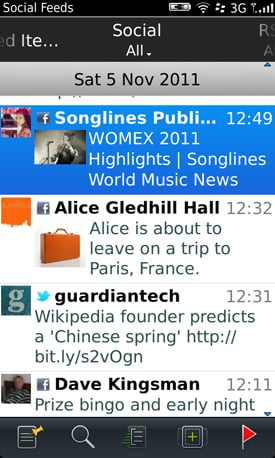 Web browsing and social networking sources
With a fast chip and plenty of RAM BB7 zips along at a very brisk pace and is quite a match for the best Android phones and even the iPhone. By using a fast and up-to-date, albeit single-core CPU with plenty of memory, RIM has finally cooked up a handset that works and feels like a modern smartphone.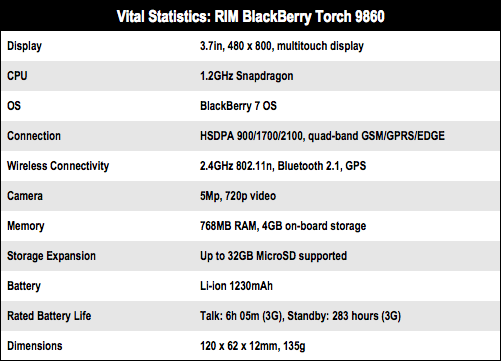 Media takeout
Unlike iOS and Windows Phone 7, transferring files onto the 9860 doesn't involve getting up close and personal with any bespoke desktop software. Just hook it up to your computer as USB mass storage and away you go. Once loaded the Torch 9860 makes for a very fine media player with MP4, WMV and DivX/Xvid files all supported up to 720p along with MP3, AAC, WMA, Flac and Ogg Vorbis audio.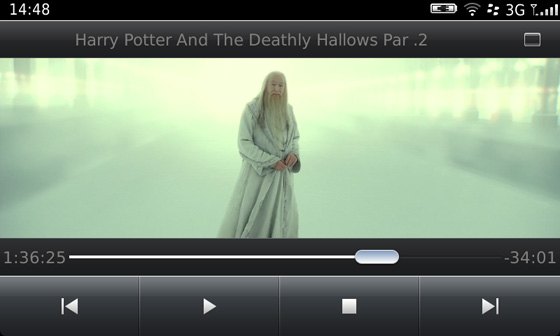 Video player
The 5Mp camera is the best I've encountered on a RIM handset. OK, that's not exactly a ringing endorsement but the end results are better than you will get from a mid-range 5Mp Android shooter like the Sony Xperia Play. Video can be shot at a maximum resolution of 720p/30fps with rather impressive results.
To finish with the essentials the Torch 9860 demonstrated top notch call quality both in and out-bound and it has very powerful little speaker. The large screen does have an impact on battery life but a full charge should still see you through two full days, which is more than you will get from many an Android handset. At around £380 unlocked the 9860 isn't cheap, but with most handsets bought on contract in the UK I can't see that hampering adoption.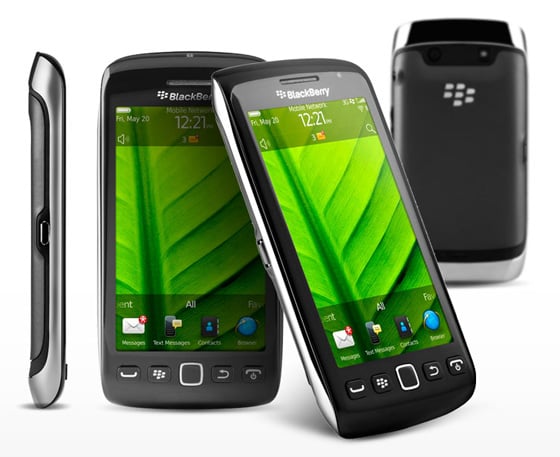 An impressive battery performance keeps the Torch alight longer than most rival touchscreen handsets
Verdict
Is the BlackBerry Torch 9860 good enough to arrest RIM's decline? On balance I'd say, yes. It's fast, well made and mercifully free of dependency on the likes of Zune or iTunes. The UI may not be the last word in cool but it works well enough and media file support is impressive. The lack of third party apps and the absence of Flash are enough to ensure BB7 won't lure me away from Android but it no longer feels like switching would be an excessive compromise to gain access to BlackBerry messaging services. ®
More Smartphone Reviews

HTC
Titan
Apple
iPhone 4S
Ten… Androids
to outshine
the iPhone 4S
Sony Ericsson
Xperia Arc
RIM
BlackBerry
Torch 9810