Original URL: https://www.theregister.co.uk/2011/11/08/game_review_call_of_duty_modern_warfare_3/
Call of Duty: Modern Warfare 3
Barrels of fun
Posted in Personal Tech, 8th November 2011 10:10 GMT
Review Look who's back. Despite well-documented development team difficulties after the release of Modern Warfare 2, a feeling of increasing apathy for a franchise already over milked and fierce competition from EA in the shape of Battlefield 3, it seems you just can't keep a good - and immensely profitable - series down.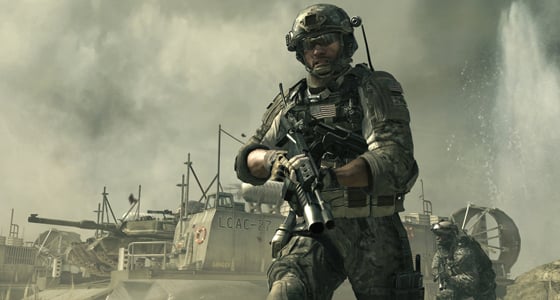 Gun and bear it
To introduce the game seems all but redundant, such has been the hype and market saturation surrounding the series since Call of Duty 4: Modern Warfare first launched way back in 2007.
Suffice it to say then that Modern Warfare 3 reintroduces nefarious Russian terrorist Vladimir Makarov and takes place in a not-too-distant future in which World War III is well and truly underway. It brings back series stalwarts - Captain Price and a couple of surprises - and introduces a few new soldiers: Yuri, Burns and Frost. And, yes, it delivers an absurd plot in which major cities and historic landmarks are destroyed with laughable alacrity.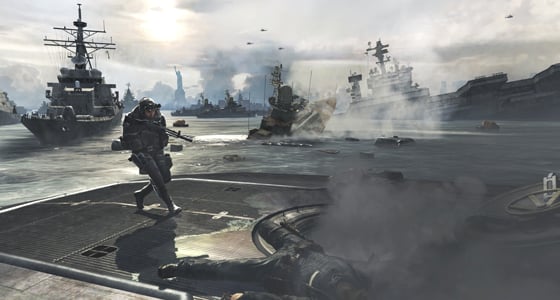 Soldier, soldier, won't you carry me?
The campaign is once more delivered in episodic manner. Missions are separated by a brief piece of narration, a shiny cutscene, and confirmation of the name and affiliation of the player character. From the off, it's clear that the world has changed for the worse: he Statue of Liberty standing defiantly in a New York Harbour filled with invading Russian vessels.
Welcome to the future.
In many ways, I prefer this mental "What if?" approach to MW3, over say the (slightly) more rational Battlefield 3. It's a mechanised Rancor away from Bulletstorm's craziness, and all the more enjoyable for it.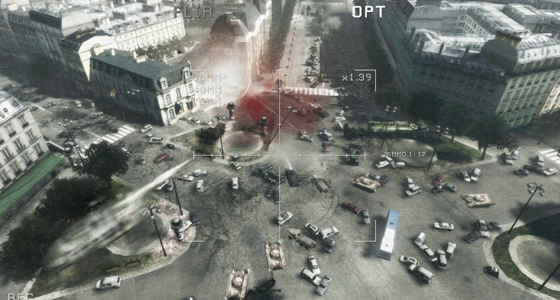 Howitzer doin'?
Further comparisons to EA's shooter are both natural and inevitable: BF3 and MW3 being, after all, at war for not only hearts and minds, but also our wallets. Perhaps one of the most noteworthy discrepancies between said titles comes with the visuals.
Quite a looker
Where Battlefield 3 developer Dice plumped for a souped-up engine – pushing current PC hardware to its limits and, if I'm honest, looking perhaps a tad underwhelming on console – MW3 coder Infinity Ward accepted its established IW engine's limitations, content to merely tinker.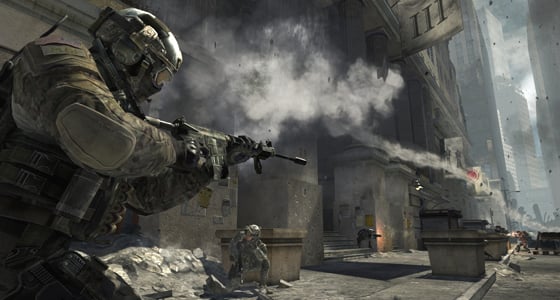 A bad day to quit smoking?
The result is that MW3 looks stunning on consoles. Yes, it's technically behind BF3's Frostbite 2.0 technology, but it's nonetheless capable of throwing all kinds of special effects at us that the downscaled Frostbite is simply unable to when running on anything other than a PC.
A mission on board a crashing plane, for example, is reminiscent of an equally impressive scene from Uncharted 3, complete with rapidly disintegrating fuselage and all.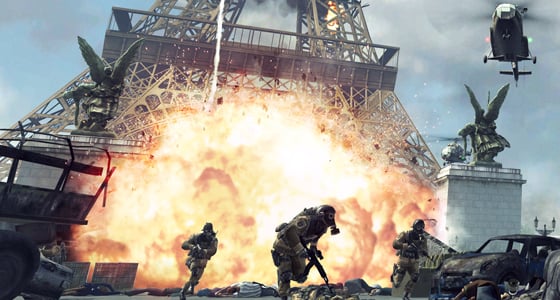 An American in Paris
And an eerie shootout taking place in the midst of a sandstorm not only blurs the target in your scope, but serves to cunningly disguise any graphical shortcomings. It's tricks like this which keep the series looking fresh despite the two two years since the last MW outing.
That said there's little here action-wise that didn't appear in MW2. The aforementioned sandstorm and crashing plane scenes, an early sub-aqua assault on a Russian submarine - with pulse-pounding speedboat escape - and sojourns to Paris and London, all window dressing for what is essentially more of the same.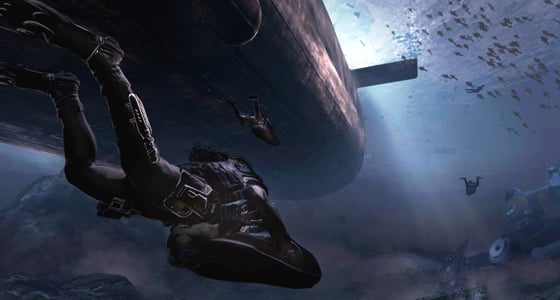 Flush a floater out
There's the ubiquitous aerial bombardment mission, the 'quietly does it' mission sneaking into enemy territory, the constant dashing into and out of cover - something MW3's hostiles do at the double - and the predictable handing out of mortars and rocket launchers just when they're required – handy that.
Dog eat dogtag
Should we expect more, something different, something unique from a sequel of a sequel like this? We're all content to sit back and watch Jack Bauer save the world in ever more implausible ways in 24, so why criticise Infinity Ward for doing any different? At least the shooting metered out is of a superior quality, and the associated special effects and chase scenes exhilarating. I can forgive them the outrageous story.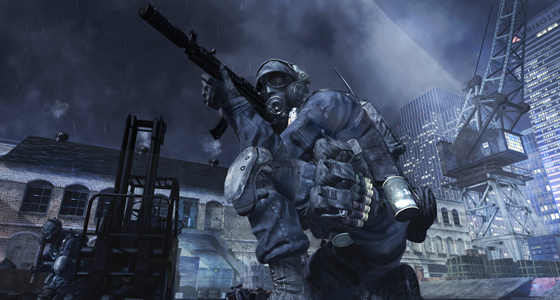 Kneel, Armstrong
Of course, most gamers will buy MW3 for the multiplayer side of things, and they'll have a great many options of online action to pick from. I won't pretend that in the sleep-deprived review session I managed to play everything to the depth I'd have liked - such is the way with timed review events these days - but what I did experience was exceedingly convincing.
'Spec Ops' - last seen in MW2- is back and in fine fettle. The co-operative missions are just as much fun as ever and include in as many do or die scenarios as before. Added for good measure comes 'Survival' mode which is reminiscent of Halo's 'Firefight' in which waves of ever more hardened hostiles must be vanquished.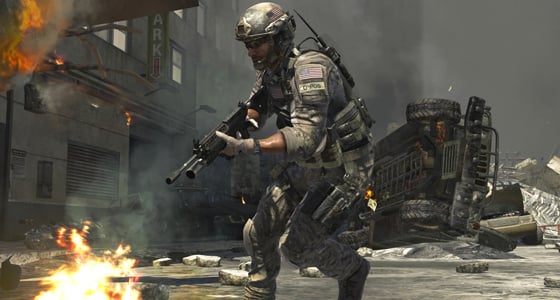 Keep the home fires burning
Deathmatching receives a similar polish. The 'Confirmed Kill' mode, for example, appealing to my personal apathy for cowardly snipers by rewarding players for not just successfully felling a rival, but triumphantly collecting their victim's blood-soaked dog tags. You can also collect dog tags of fallen comrades, so denying the opposition maximum spoils.
Pull off a particularly smart kill and you'll even be able to boast to you heart's content on 'Call of Duty Elite', CoD's vey own social media platform.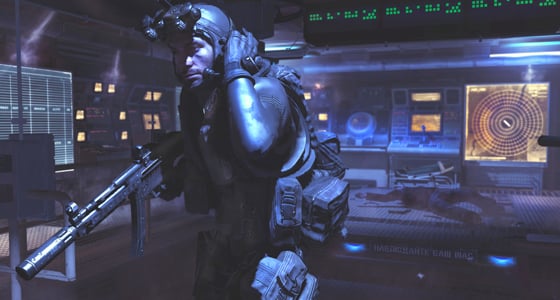 Moody blues
Verdict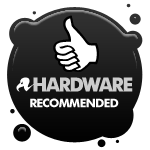 Modern Warfare occupies strange territory. Most of my gaming chums, for example, never ask, "How does Dark Souls play?" yet fixate upon whether MW3 is better than MW2. It's a rather privileged position for a franchise to be in, ground shared with only the likes of Fifa and Grand Theft Auto.
So, is Modern Warfare 3 better than its predecessors? Without doubt, yes. Will it convince those who scoffed at previous versions, or win over those who feel jaded by the seemingly never ending stream of FPS which overwhelm us? No.
It is the best Modern Warfare to date. It is a game which excites visually and gets the pulse racing, even though it fails to advance the genre. The hugely supported online section is sure to remain massive until the next release, the only question remaining: do we really need another Call of Duty next year... and the year after? ®
More Games Reviews

Goldeneye 007
Reloaded
Battlefield 3
Uncharted 3
Batman:
Arkham City
Forza 4