Original URL: http://www.theregister.co.uk/2011/11/07/review_game_goldeneye_007_reloaded/
Goldeneye 007: Reloaded
Yesterday never dies
Posted in Personal Tech, 7th November 2011 14:01 GMT
Review Here we go again. Back to bungie jumping from the dam at Arkhangelsk. Back to sneaking across the snowy fields around the Severnaya satellite installation. And back to dodging fierce crossfire on the gantries of an antenna cradle.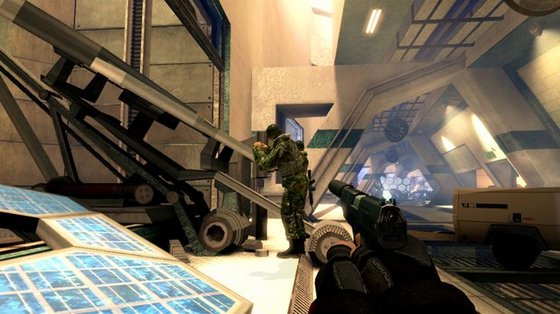 The sound of silencer
After almost 15 years, these sequences remain some of gaming's most memorable scenes. Little wonder, then, that Goldeneye 007: Reloaded is at its best when retreading the iconic scenarios of Rare's much adored Nintendo 64 shooter.
The new release's one big trick is not merely to serve up nostalgia, however, but to subvert it, to surprise the player by reworking classic scenes from a fresh perspective and retrofitting them with modern shooter tropes. Take the opening level at the Northern Dvina River, for example.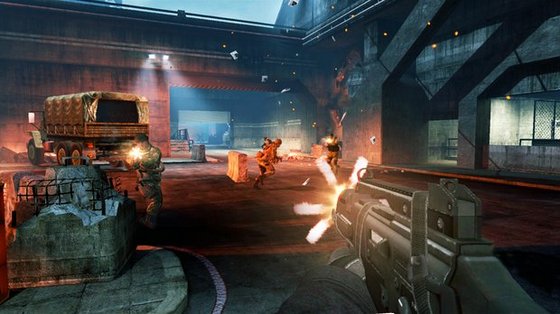 Angry shooters create crossfire
Apart from the obvious graphical overhaul - all now HD - the location is exactly the same place it was 15 years ago. But this time much of the slow, methodical gunfight through fortified checkpoints is replaced by a on-rails shoot-out riding shotgun in a truck driven by Alec Trevelyan – sadly not voiced this time by Sean Bean in his best bluff-Yorkshireman-speaks-toff accent.
Or take the train level, once a claustrophobic, linear duck-shoot here opened up and complicated by additional enemies firing through the windows from outside the now stationary train.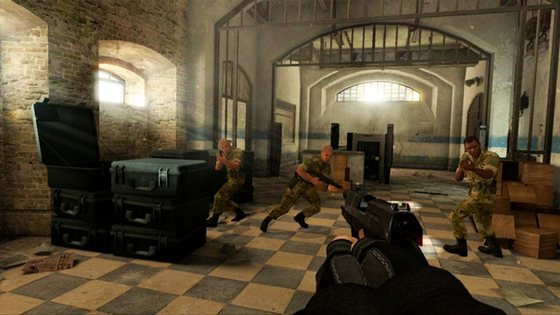 I spit on you, Spetnatz
It's a real shame, then, that Eurocom only occasionally chooses to pull off this trick. For the remainder of its six-hour campaign, Goldeneye 007: Reloaded defaults to the generic modern shooter template, where the only nods to Rare's original are, judged by current standards, at least, shonky animations and whac-a-mole AI.
This is no homage to the original, or even pastiche - this is 'Bond of Duty', a diluted sop to the CoD mass market with precious little personality of its own.
Don't be alarmed
Gone are the covert missions with complex enemy patrol patterns and alarms which, when triggered, would flood your position with guards. Gone are the original's numerous gadgets, now replaced by a smartphone with a single button you press to take pictures or hack doors and turrets. This is a new low point for interactivity.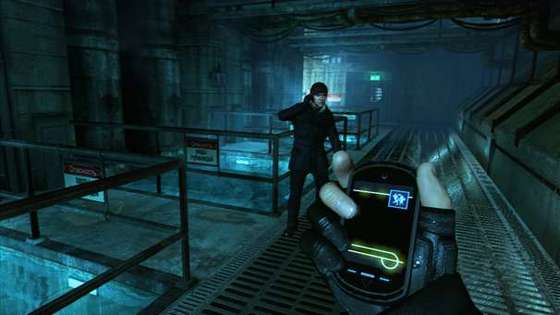 Call in an airstrike
And gone is Rare's masterful variety of level design and pacing, replaced by Eurocom's instantly forgettable utilitarian military complexes and pop-up-and-shoot gameplay.
All this might have been excusable when released on the Wii last year, of course, what with the dearth of first-person shooters on Nintendo's console, but the competition is much fiercer on the 360 and PS3.
In its campaign, at least, there's nothing to recommend Goldeneye 007: Reloaded over any number of generic shooters, let alone Battlefield 3 and Modern Warfare 3.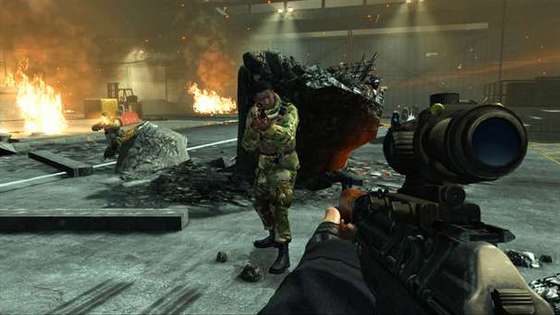 No zoom required
Not even MI6 Ops can save Reloaded's single-player offering. A brazen copy of Call of Duty's Spec Ops mode, it offers high score challenges across 13 missions based around offensive, defensive and stealth gameplay styles.
But despite a dizzying abundance of customisations, from health and damage modifiers to weapon restrictions and enemy aggression, it's ultimately a shallow affair with limited appeal. It fails to introduce any true novelty, and simply extends gameplay by rinsing and repeating the main campaign's lacklustre mechanics.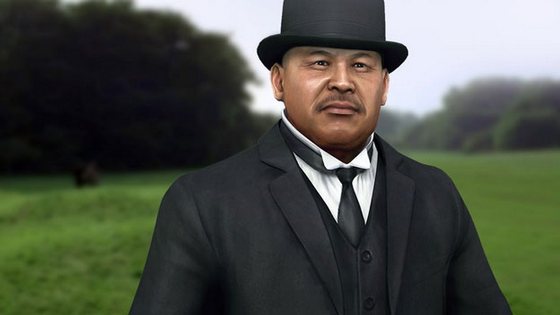 The job's an odd'un
The only area worthy of comparison to the original is Reloaded's multiplayer offering. By harking back to the Rare version's pure, intense shoot-outs, Reloaded may just carve a niche for itself with players tired of the contemporary multiplayer formula.
More than just fourplay
The minuscule maps and 16-player limit of its online mode might seem insubstantial compared with the more generous CoD and Battlefield offerings, but the degree of customisation again impresses.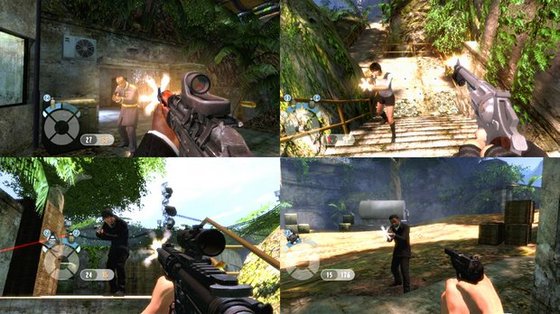 Quarter the size, four times the fun
Between them, modifiers and game modes allow for near limitless combinations. Want single-shot kills with the slow-reloading Golden Gun? It's yours. Want to shrink everyone down so they can't vault barriers, and to restrict kills to melee 'slaps' and proximity mines? You got it. Want Last Man Standing with RPGs, double splash damage, ragdoll kills and paintball effects? No problem.
For those seeking the definitive Goldeneye multiplayer experience, there's even four-player split-screen for local head-to-heads – something of a rarity in today's online world. What the mode naturally concedes in graphical quality, it more than makes up for in intimacy.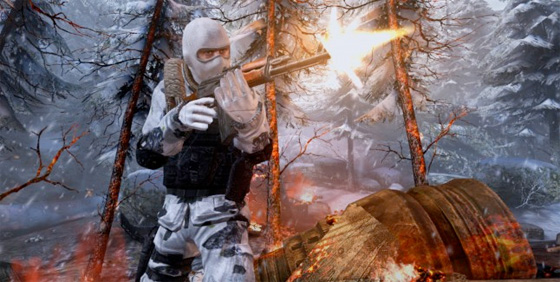 Hit the woodwork
For all the game's obvious flaws, there's still nothing quite like huddling around a single screen with your mates, plastering levels with sticky mines, equipping RPGs and enjoying the carnage.
Verdict
Given the indomitable competition of Battlefield 3 and Modern Warfare 3, there's little to recommend purchasing Goldeneye 007: Reloaded. Released as a download title at a lower price point, or released well away from the top-tier shooters, Reloaded might have stood a chance.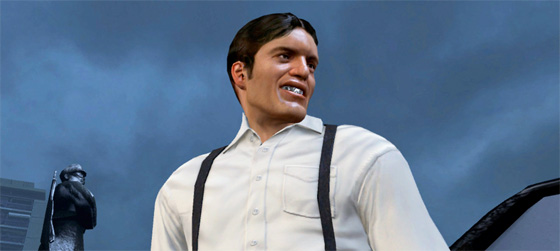 Smile and the world smiles with you runs quick
As it is, Eurocom has tinkered unnecessarily with a winning formula. What should have been a simple blend of Rare's classic gameplay and modern processing power has been diluted by Call of Duty's influence. And the result is a re-imagining that neither stirs nor shakes. ®
More Games Reviews

Sonic Generations
Battlefield 3
Uncharted 3
Batman:
Arkham City
Forza 4