Original URL: https://www.theregister.co.uk/2011/11/05/ten_3d_blu_ray_disc_players/
Ten... Blu-ray disc players
HD hotshots
Posted in Personal Tech, 5th November 2011 08:00 GMT
Product Round-up On mainstream Blu-ray players, 3D is fast becoming just another feature, so whether you want it or not, we couldn't really avoid it in this round-up – but don't let that put you off.
Here we have models ranging from the impulse buy to high-end kit, and you'll find dimensional compatibility listed alongside other attractions such as BD Live and USB media playback. Of course, there are plenty of other reasons to buy a new HD disc spinner, including brilliant value for money or outstanding performance. Some of the following even manage to combine both. So which one will be your next Blu-ray deck?
Cambridge Audio Azur 651BD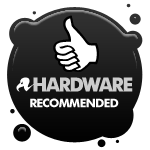 Affordable audiophile DNA can be found in this outing from Cambridge Audio. Positioned below the brand's pricier Azur 751BD, it doesn't appear to have shed much to reach the lower price point. Dual HDMI outputs offer versatile hook-up, with the principal output utilising a Marvell QDEO video scaler with motion adaptive noise reduction. Translated into English, that means images from both dimensions look darn spiffy.
Unlike its mainstream rivals, the 651BD isn't blessed with an on-line Smart portal, but buyers do get highly respectable Cirrus Logic DACs, battleship build and universal (DVD Audio and Super Audio CD, plus HDCD) disc playback. File compatibility is excellent: the player thunders through MP3, WMA, APE, WAV, AAC, FLAC, WMV, MP4, AVI, MKV and AVCHD files. It also comes with a weapons grade remote control.

LG BD670

This LG is a surprisingly easy player to live with, even if it is toad ugly. A 3D cheapie with Wi-Fi built-in, it employs a simple user interface to access a screeds of IPTV, including the BBC iPlayer, YouTube and DailyMotion. Also on tap are free (low, budget indie) movie downloads, posing as apps.
Cosmetically the player doesn't excite though – its design is surprisingly dour. Disc loading speeds are similarly average. 
Hi-def playback is up to snuff and 3D movies look fine, although this is not a player for hi-fi aficionados. On the plus side, I love the way the deck grabs album artwork from Gracenote when you feed it CDs. 

The BD670 can be considered a decent media player in its own right, compatible with MP3, AAC, AVI, MKV and MOV files.

Reg Rating 80%
Price £170
More info LG
Marantz UD7006

Available in silvery-gold or regulation black, this high-end contender has an elegance few rivals can match. The brand's distinctive curved fascia will produce a Marmite reaction, but I really rather like it – even though it's impossible to match with other branded electronics. 

Build quality is substantial. The disc loading mechanism is a thing of beauty, while the rear offers a bank of analogue audio outs to supplement the single HDMI.
A large glow-in-the-dark remote will ensure its popularity with home cinema types, moreover, the 2D/3D disc replay is a cut above. 
There's no smart TV portal access, although you do get YouTube. File playback is comprehensive, both across a network and from USB: MP3, WMA, AAC, WAV, MKV, AVI, MOV, MP4 and TS extensions all play. A Universal player, the deck handles Super Audio CD and DVD Audio. Both sound wonderful, and it does a pretty decent job with CDs too.

Reg Rating 85%
Price £799
More info Marantz
Oppo BDP-95EU


There's some shared lineage between this player and the Cambridge Audio Azur 651BD reviewed above, although beneath the hood they utilise different chippery. Here you get Sabre 32 DACs, making this quite a desirable item for the golden-eared.

 Build quality is top notch, and there's some esoteric connectivity in the shape of a balanced stereo XLR analogue output for those with matching amplification. There are also two HDMI outputs, multichannel analogue phonos and a pair USBs. While there's no integrated Wi-Fi, a dongle is included in the box.
Video quality, from the primary HDMI, is sensationally good. 2D is particularly smooth and rich in detail. Sonically, it's compatible with both SACD and DVD-Audio. 

Media playback from USB and network is excellent. Indeed, there's not much that won't play, with support for MP3, WAV, AAC, Ogg, Ape, FLAC, AVI, MOV and MKV. In short, if you've got it, the Oppo will play it.
On-line frivolity is limited to Picasa, for reasons I can't possibly explain and intriguingly, our review sample turned offering multi-region Blu-ray playback. A simple handset hack switches between BD and DVD regions. Obviously, this is a tweak certain dealers apply, not Oppo. For more, check with your local supplier.

Reg Rating 85%
Price £999
More info Oppo
Panasonic DMP-BDT310

Panasonic has packed so many features into this range topper, it's a wonder that there's any room left for discs. A Touch-Free sensor on the lid means a casual wave will send the disc tray flying out, and you can customise the home screen by uploading your own JPEG. 

Its 2D hi-def is class-leading and 3D performance is exemplary – seeming somehow outier than the rest. The player can also depth-convert 2D platters into faux 3D – well, someone must want to do it.
The deck is also a genuinely impressive audio component, doing a cracking job with CDs and multichannel discs. I particularly like the Tube Sound presets, which aren't as gimmicky as you might first think. 

Media playback is a less convincing. Across a network, the player fails to identify more than it plays. Best results can be had from USB. Oh, and when you run out of discs, you can always resort to watching content on Panasonic's Viera Connect smart portal.

Reg Rating 80%
Price £260
More info Panasonic
Philips BDP7600

With its aerodynamic curves and Silver Arrow finish, Philips' BDP7600 3D Blu-ray player has a definite whiff of Formula 1 about it. And as it turns out, it's pretty nippy loading discs too.
 The single HDMI output is bolstered by a multi-channel analogue audio output, and there's integrated Wi-Fi. Sadly, IPTV and apps services are thin on the ground (although you will find BBC iPlayer and YouTube).
Blu-ray images, both 2D and 3D, offer the requisite levels of sharpness and nuanced colour. The player doesn't support Super Audio CD, but regular CDs play back with foot-tapping authority – listen from the analogue outputs. AVI, MOV, MKV MP3, WMA, WAV and AAC files all play across the network and from USB.

Reg Rating 75%
Price £150
More info Philips
Samsung BD-D7500

Built around a ground-breaking new disc mechanism, Samsung's BD-D7500 is the world's smallest 3D Blu-ray player. Indeed, it's so tiny it comes with a wee stand to hold it aloft just so you know where it is. Because of its size, connectivity is inevitably compromised. There's only room for a single HDMI output, plus related string, on its underside.
Given that this player is made for fashionistas, you wouldn't expect much in the way of performance – but its video output is suitably crisp. 2D-to-3D conversion is also offered, for those that want to dimensionalise existing disc libraries. Having access to Samsung's Smart TV hub is a welcome bonus: BBC iPlayer, YouTube, Vimeo and DailyMotion are all on-board. 

Wi-Fi is built-in but media playback is at its best from USB; across a network this Samsung tends to get a little confused by file types.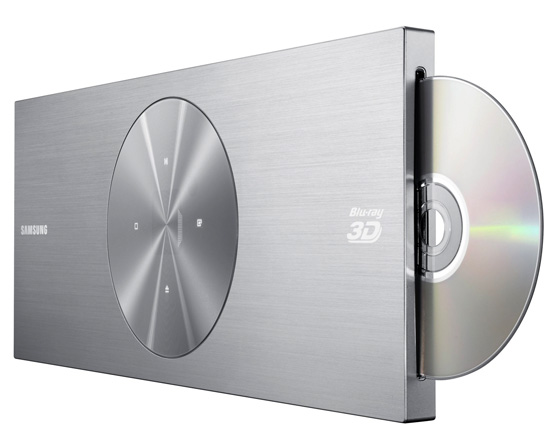 Reg Rating 70%
Price £300
More info Samsung
Samsung BD-D8500


If you're looking for more than just disc playback, consider this hybrid which incorporates a 500GB Freeview HD DVR (there are also versions with 1TB and 250GB drives respectively). As you might expect, such co-habitation means the deck is a little more fulsome than other disc spinners. Samsung's Smart TV net connectivity is also included, which means BBC iPlayer, YouTube and more apps than you'll find in the Appalachians. There's a single HDMI output, plus the usual routine extras. Wi-Fi is built in.
While HD Blu-ray image quality is unlikely to disappoint, CD playback is fairly mundane. BD loading times are relatively slow. 

The deck's DVR works well, but you can't stream or go on-line while the machine is timeshifting. Media playback is fine from USB – MKV, AVI and MOVs all play – but music is restricted to MP3 and WMA.

Reg Rating 70%
Price £379
More info Samsung
Sharp BD-HP90S

Taking the designer fight to Samsung, this superslim Sharp 3D Blu-ray player can be laid flat or stood vertical. There's no disc loading tray, just a slot mechanism to suck in discs. As a piece of furniture it's terrific. 
Unfortunately, as a home entertainment toy it's far less interesting. There are no apps or IPTV services bundled, and the player can't stream across a network, even though it has built-in Wi-Fi.
Blu-ray image quality is good enough, but DVD playback is arguably the worst in this group. 3D disc replay is rudimentary, with depth adjustment tools or screen size optimiser provided. USB media playback is limited to MP3 and AVI. Factor in the exorbitant price and it's an easy model to pass by.

Reg Rating 45%
Price £399
More info Sharp
Sony BDP-S580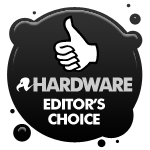 Stupidly cheap, brilliantly equipped, this Slim Jim of a player sets the bar high when it comes to affordable performance. Picture quality is uncompromising, with both 2D and 3D images high on detail and rich in hues. Audiophiles will appreciate the fact that it spins Super Audio CD platters. It seems Sony is obviously trying to bring that format back through willpower alone.
Being a sub-£200 deck, there's just a single HDMI output – so you may need to upgrade your AV receiver for 3D and multichannel lossless sound – but it does open the door to the newly christened Sony Entertainment Network, where IPTV doesn't so much stream as flash-flood, with the BBC iPlayer and YouTube among the choices. 

Media playback compatibility across a network and from USB rates is wide. This Sony speaks fluent MKV, AVI, AVCHD, MP3, AAC, WAV and WMA. It's a pukka bargain. ®

Reg Rating 95%
Price £179
More info Sony