Original URL: https://www.theregister.co.uk/2011/11/01/dreamline_airbus_rivet/
Airbus brews Scandium smackdown for carbon Dreamliner
A riveting chapter in Boeing and Airbus' rivalry
Posted in Science, 1st November 2011 10:02 GMT
Having made its first commercial flight on October 26, with a chartered promotional flight to Hong Kong, the new 787 Dreamliner enters regular airline service today. This is of course a great excuse for us to talk about the competition between the differing technologies and market visions favoured by rival aerospace colossi Airbus and Boeing.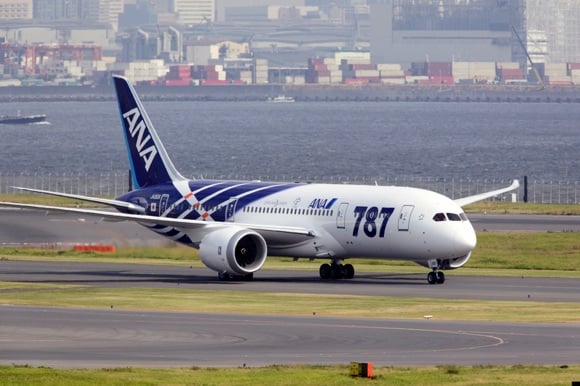 Don't need not steenkin' hubs. Or rivets either
That competition is based on two wildly different views of how to deal with two very different problems. The first is the way that people want to fly, the second is rivets.
Boeing is betting that the hub to hub style of intercontinental travel which it pioneered with the Jumbo, the 747, is now just so over. People would prefer to be able to travel point to point, even over very long distances. Osaka to Boston perhaps (one planned route) rather than Osaka, Tokyo, New York, Boston. So we've a small plane, carrying 210 to 290 passengers (for we don't think that there's actually a Jumbo-full who want to go Osaka-Boston) which can make those trans-oceanic trips. Excellent, why not give it a go?
Airbus has gone the other way. They think that the A380, a double deck Jumbo style machine carrying up to 850 passengers, will prove to be more popular. London-Sydney could fill up such a monster, London-LA or London-New York, and then the usual hub and spoke system could disperse the fliers to their actual destination cities.
Who's going to win here, in fact, whether anyone is going to win, is a bit of an unknown at present. Which is one of the joys of this market system really: we can plan all we like, consider what the future might hold, but the only way we truly find out is by going and doing. Point to point or hub to hub? What is it that people actually want to do? No planner could truly determine this and we'll know in perhaps 15 years what people have wanted to do. Even then we'll not be entirely sure because some will choose without actually caring either way, based on price or other factors.
But it's the other problem that most interests me, this problem over rivets. As background, around 10 per cent of the weight of an airframe (or certainly the fuselage) is the rivets we use to hold it together. If we could get rid of those then we could lighten the whole thing and thus use less fuel on every journey. Fuel is the major cost of every airline and thus airlines will just love and smother with kisses a manufacturer who can hold the plane together without rivets.
Boeing has gone for carbon fibre as their solution. It's expensive, yes, a bitch to work, yes, but it is light and if we make the planes from plastics then we don't have to use rivets. Wonderful and trebles all round for the design team.
Zis unfortunate little carbon machine, c'est une boîte d'herbe de puanteurs - regard, l'avion scandium par M'sieu Worstall!
Airbus has taken a very different route, they've decided to go play with scandium. The reason that we rivet planes together is because welding aluminium is a right bitch, much more so than making them out of carbon fibre. Al welds are also not very strong, horribly prone to cracking and in general just not the sort of thing that you want to do with something highly stressed like an airframe. At which point enter scandium, my favourite rare earth metal. Adding a small amount (0.1 per cent say) to the Al-Mg alloys which planes are made of makes the welding much, much easier. It also makes those welds much stronger. So much so that the design team thinks that it should be possible to make the fuselage out of such Sc containing alloys, weld it all together and thus eliminate the rivets.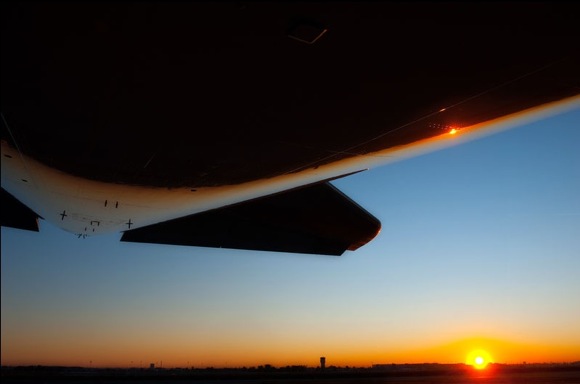 No, it's not a zeppelin, it's an Airbus A380.
That design team includes Airbus themselves, the University of Oxford and Qinetiq all playing with research originally done at UMIST. It's also at times included your humble author as a supplier of that delightful scandium.
Now, whether it's all going to work is at present unknown, that's why it is called research after all. But there are interesting pointers. Sc has been used in bike frames (bicycle, not motor) for more than a decade now and I know that one Taiwanese manufacturer simply makes all of his frames using Al Sc. He's got two lines, one very expensive and branded as containing that lovely metal and another no name line. He's found that what he saves on the welding costs so overwhelms the cost of the Sc (which is high, $4,000 a kg for the oxide at present, maybe $5 to $10 on the materials costs for a bike frame) that it's cheaper to use it even when he can't charge a premium for its use. The no name line is thus, in metallurgical terms, exactly the same as the high cost one. So we do have some at least real world information that this might be a good idea.
But whether scandium beats carbon fibre as a solution to the rivet problem? As yet still unknown. Scandium plus welding would certainly be much cheaper on the assumption that it really does work and passes all of the tests required for a new aerospace alloy (not surprisingly, these are more complex than those on a bike frame. The most a failure of the latter can do is ruin one's crotch or day, catastrophic failure of an airframe is more of an event.) Yet carbon fibre is further ahead in the getting ready for prime time stakes. Which might mean that the c-fibre solution gets cheaper faster as is usually true with methods that are in actual production.
But there it is, the two basic experiments being undertaken by the two major airframe manufacturers. One is an experiment about us, small planes and point to point versus vast buses in the sky with a hub and spoke model of travel. The other is entirely different approaches to how to get rid of the humble rivet. ®
Bootnote
I should of course declare my interest: I've been supplying Airbus' scandium research program for over a decade now. Boeing has yet to spend a red cent with me. The bastards.