Original URL: https://www.theregister.co.uk/2011/10/29/ten_mono_laser_printers/
Ten... mono laser printers
Fine lines and fast pages
Posted in Personal Tech, 29th October 2011 07:00 GMT
Product Round-up Mono laser printers have been available for 30 years and remain the bedrock of most business. From small printers in home offices to large ones in corporate departments, they print most of the commercial correspondence in the country, yet their technical specs have changed little.
They are now faster, have higher resolution and many print duplex. They also cost a lot less these days, although faster printers still command much higher prices. The key feature of mono lasers is that they print text much better than inkjets. If you don't need colour print, but you do want clean, crisp, black text, here are ten printers you should consider.
Brother HL-2130

As you get down below £100, you expect the feature set of a mono laser to be trimmed, but this machine still has a lot to offer. Its square-cut appearance includes a 250-sheet paper tray at the front, with a single-sheet tray for special media. The controls are simple but effective and, although the HL-2130 doesn't print duplex and only connects using USB, it manages over 17ppm on longer documents, with a very quick first page out, and produces crisp dense print with a good toner-save mode. Running costs, at around 3.5p per page, are reasonable, though with a maximum toner yield of 1,000 pages, maintenance is higher than some.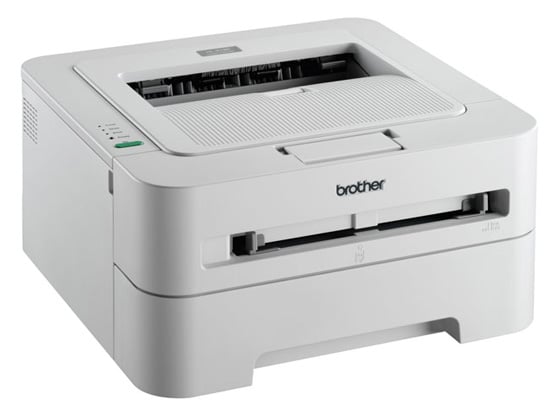 Reg Rating 80%
Price £96
More info Brother
Canon i-SENSYS LBP6000B

This small, bread-loaf shaped printer has a simple design and a small desktop footprint. The front panel folds down to become a 150-sheet paper tray and the top cover folds up to become a steeply raked output tray. There's a single USB socket on the left-hand side and a paper feed button is the only control. Canon rates the printer at 18ppm and I saw 16ppm on a 20-page document, which is well above average. Print quality is good, with sharp black text, though greyscales show less definition than they should. At 3.1p per page, running costs are reasonable for its class.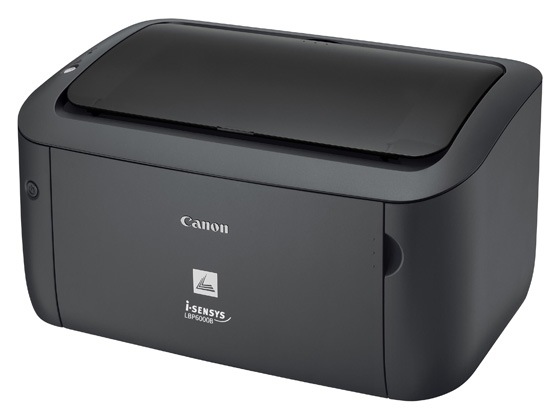 Reg Rating 80%
Price £99
More info Canon
Dell 1130

Bearing an uncanny resemblance to some low-end Samsung mono lasers, this cuboid machine still manages a 250-sheet paper tray, a single-sheet feed and a single USB connection. Dell quotes a speed of 18ppm, but I didn't see anything more than 13ppm under test, though this is still more than adequate. Print quality is excellent on text, good for greyscale graphics but rather over-dotty printing photos. Running costs are higher than average, with a page cost of 3.6p. If the asking price looks particularly good, bear in mind this round-up quotes the manufacturer list price for all printers. The other machines are normally available for considerably less, while there's just one source and price for Dell.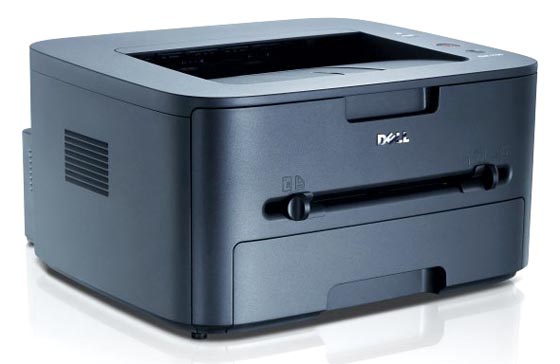 Reg Rating 75%
Price £58
More info Dell
Epson Aculaser M2300D

If you want a bit more than the basics in a mono laser, you have to pay a bit more, too. This very square-cut Kyocera-Mita powered laser includes a 50-sheet multipurpose tray, as well as its 250-sheet main one and duplex print as standard. It only has a USB connection, however there is an 'N' variant with networking available. The printer is rated at 30ppm, but you'll be lucky to see more than two thirds of this in normal use. Higher than normal resolution of 1,200dpi gives the machine sharp text outlines, though print is a little light. Running costs, at 2.5p per page, are nothing special for the class.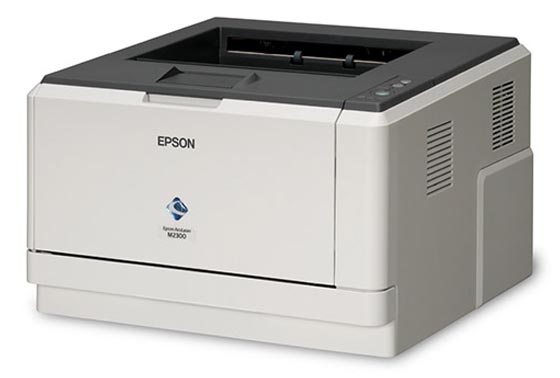 Reg Rating 70%
Price £189
More info Epson
HP LaserJet Pro P1566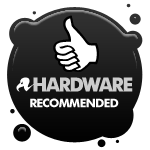 This is one of HP's entry-level laser printers and it has an impressively small footprint, until you fold down the front panel to make the feed tray and attach the permanent output support. The paper tray has a cover to guard against dust and spills. Although it only has a single USB connection, the top speed of a healthy 19ppm makes it quite a speed merchant. Print quality is extremely good on text, there are plenty of greyscales for graphics and even photos print adequately. Running costs, at 2.75p, are also very good for a sub-£100 printer and the 2,100 page cartridge capacity means low maintenance.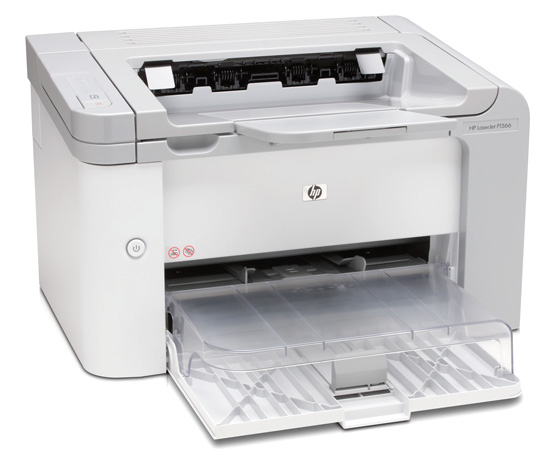 Reg Rating 85%
Price £95
More info HP
Kyocera Mita FS-1320D

This is a mid-range printer in Kyocera Mita's range and includes duplex print as standard. As well as having a main 250-sheet paper tray and a separate 50-sheet special purpose trays, you can expand the machine with one or two extra 250-sheet trays. There's a USB socket at the back, but you can add network or wireless adapters as well. The printer is rated at 35ppm, but I only saw 25ppm under test. This is still a good throughput on a printer at this price. Text print is clean and not too heavy, though some areas of greyscale look a little patchy. The drum is a lifetime component and all you need add is toner, giving very low running costs of around 1.4p per page.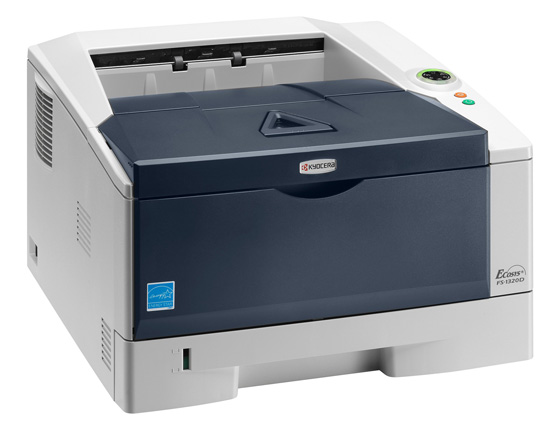 Reg Rating 80%
Price £215
More info Kyocera
Lexmark E360dn

This is a solid, business printer, rather larger than most of the others here, but with the same paper handling as most; a 250 sheet main tray and a 50-sheet multipurpose pull-down. You can add one extra tray of 250 or 500 sheets. As the letters in the model name suggest, the machine has duplex print and network connection as standard. It's rated at 38ppm, which is silly; I saw 14ppm, which is still fair. Text print is particularly well formed, thanks to the native 1,200dpi, and greyscale print is smoother than most. I calculate a cost per page of 2.1p, which is reasonable Although this printer has a high RRP, it's available online for less than a third of the price.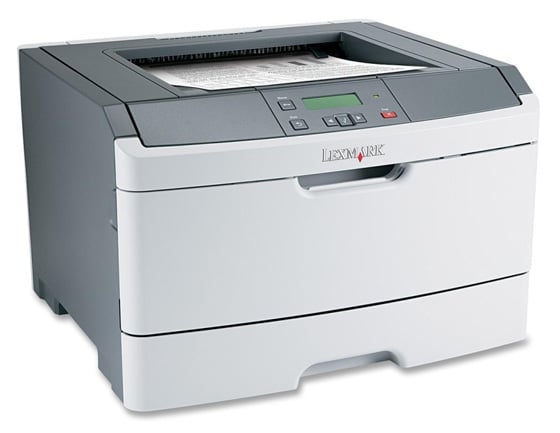 Reg Rating 65%
Price £381
More info Lexmark
OKI B431dn

OKI printers aren't laser printers, using a high-intensity LED strip instead of a laser beam to create a page image. This one has similar specs to most other mid-range printers, with a 250-sheet main tray and 50-sheet multipurpose. A 500-sheet tray can be added as an option. It has a neat little two-line LCD display in a triangular binnacle to the right of the output tray. The printer has duplex print and network connection as standard and, like the Lexmark, is rated at 38ppm. Also like Lexmark, this is optimistic and I saw 17ppm under test. Printed pages were easily as good as from a laser on both text and graphics and running costs, at 1.6p per page, are low.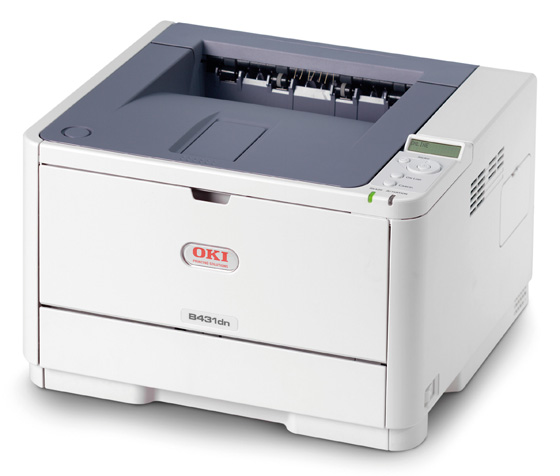 Reg Rating 75%
Price £304
More info Oki
Samsung ML3710ND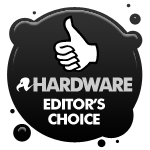 An unusual, corrugated finish isn't the only thing a bit different about this mid-range laser. Like many others here, it has good paper handling with a 250-sheet main tray and 50-sheet multi-purpose, with the option of a further, 520-sheet tray below. It also has an Eco button in front of its 16 x 2 LCD display, which saves three quarters of your paper costs, up to 50 percent of the energy and over 70 percent of the CO2. The speed claim of 34ppm isn't realised, though you do get 25ppm, which is nippy enough. Print quality is excellent, with the 1,200dpi resolution producing crisp text and smooth greys. Running costs of 1.6p complete a very attractive picture.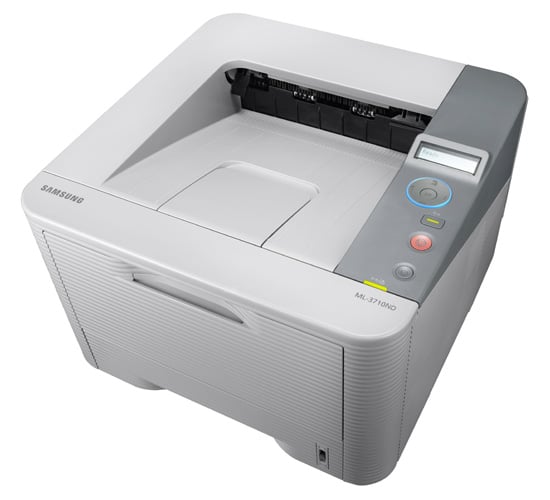 Reg Rating 90%
Price £340
More info Samsung
Xerox Phaser 3435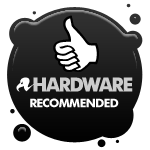 The blue and white lines of this printer hide a simple, but effective printer, with straightforward controls and a 16 x 2 LCD. There's the standard 250-sheet main tray with 50-sheet multipurpose and optional, second 250-sheet tray. Networking is standard, as is duplex print and the machine is rated at up to 33ppm. I only saw 25ppm, but this is still respectable. Text print is sharp and precise but, even at the top 1,200dpi resolution, greyscales and photos showed some micro-banding. With toner cartridges of 4,000 and 10,000 page capacity, running costs come right down to 1.1p per page, which offsets a slightly higher asking price. ®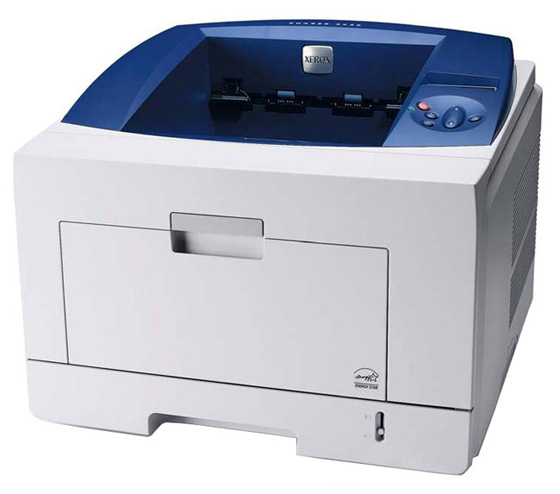 Reg Rating 85%
Price £345
More info Xerox