Original URL: https://www.theregister.co.uk/2011/10/28/review_steve_jobs_the_exclusive_biography/
Steve Jobs: the Exclusive Biography
A life less ordinary
Posted in Personal Tech, 28th October 2011 13:02 GMT
Review If you're looking for any fresh insight into the character of former Apple CEO Steve Jobs, you won't get it from Walter Isaacson's biography.
Likewise, if you hope that some real, private Jobs will rise from the pages to give the lie to the erratic, abusive, vehement control freak that was the CEO's public persona, you'll be disappointed.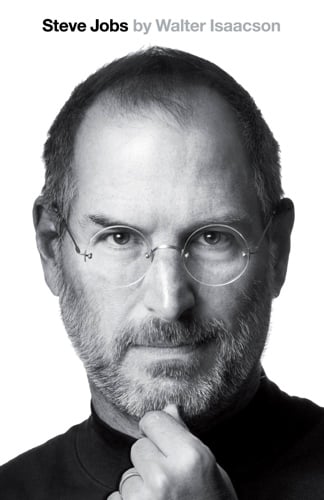 That was indeed Jobs' character, here given testament by many of the men and women who lived and worked with him through his college years, his early work life, the establishment of Apple, the wilderness years an NeXT and his return to the first company he founded, all detailed chronologically in well-written but standard American journalistic prose.
Isaacson's biography was written at Jobs' behest, though the author insists the Apple founder accepted he would have no editorial control or even a say in the published work. It's certainly no hagiography, though, like so many others before him, it's clear even Isaacson succumbed to Jobs' infamous charm. Fortunately, that doesn't appear to have deprived him of his journalistic senses, and the book neither flatters Jobs nor brushes over his bad behaviour. Reality is not distorted.
The barefoot CEO
Isaacson spares Jobs no blushes. He doesn't avoid Jobs' near-abandonment of his first daughter and her mother, and his attempts to deny paternity even after a positive DNA test. He gleefully mentions the younger Jobs' poor personal hygiene - he believed living the vegan life meant showering was largely unnecessary - and his willingness to sit with his grubby, bare feet on others' desks.
Not that the CEO was ever one to blush, though for a man seemingly unable to empathise with almost all other human beings, including his lovers, his wife and his children, he could be starkly over-emotional at time.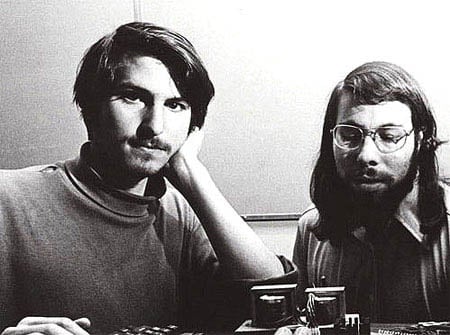 A beardy wierdy. And Steve Wozniak
Isaacson frequently reveals how often Jobs would burst into tears, though not always at the moments in his life you might expect him to. Genuine feelings or emotional manipulation? Isascson doesn't comment.
Perhaps Isaacson stresses Jobs' ability to blub at the drop of a hat in order to show that the CEO's emotional spectrum extended beyond anger - a very quick temper was one of Jobs' hallmarks - and sheer pleasure at putting others down, though he could occasionally be quick to praise too.
Jobs was a character defined by his work, not by his life outside of the companies he created. There is nothing here about Jobs' hobbies, how he relaxed, or what he enjoyed doing in his spare time. Journalistic omission? More likely it's because Jobs had none of these things. His drive for perfection in the products he was trying to create, or others were creating for him, was his whole life.
Working man
There was certainly little enough time for the people in Jobs' life. Though he became more engaged with his family in his later, more emotionally mature years, Jobs clearly sought immortality through products rather than progeny.
Apple's DNA of design purity and an ability to provide emotional engagement at the product level are the (very selfish) genes Jobs passes on.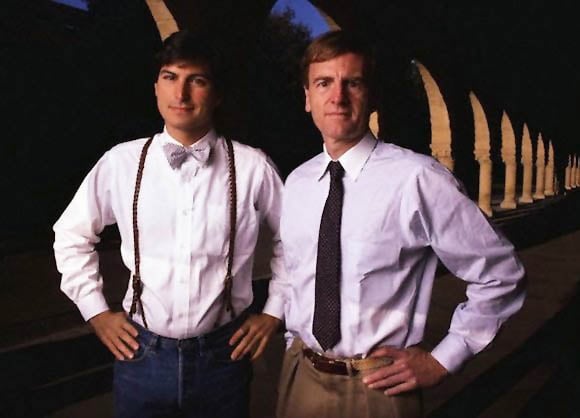 Steve and (yet another) father figure
Isaacson is content to accept the 'flawed genius' view of Jobs. He signs up to the notion that Jobs was ultimately driven to overcome the abandonment he felt after learning at an early age that he had been adopted.
There's little or no consideration of alternatives: that, for instance, Jobs' massive ego and willfulness were legitimised by his adoptive parents, a couple unable to have children of their own and who accommodated the young Jobs' every demand. Paul Jobs was clearly a hard-working, no-nonsense man, but he and his wife Clara put up with and thus encouraged so much of little Steve's bullshit. Isaacson recites many examples but doesn't draw the obvious conclusion.
But the biographer is right to view Jobs as a man with an instinct for getting things right rather than an ability to determine the correct path analytically.
Not any human heart
That was certainly true of Jobs and, in turn, Isaacson avoids analysis of his own. He never really attempts to gets into Jobs' head to try and really understand what made him the man he was. He doesn't approach his subject with a view to examining how Jobs' character was molded by the many events that shaped his life beyond his adoption, or to explore his contradictions.
Despite being hugely wealthy Jobs was rarely ostentatious, a result of his quasi-Buddhist minimalist philosophy which sought to reject materialism. Yet this was a man who exhorted millions of people to consume his computers and consumer electronics products.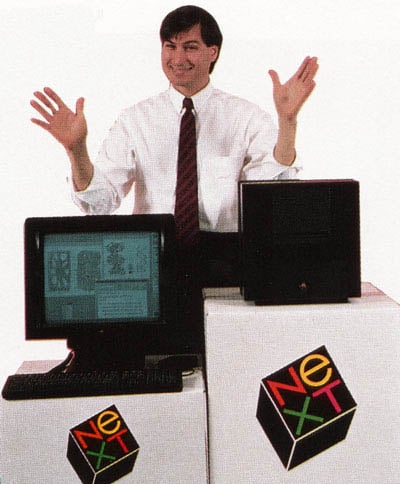 The NeXT years. The less said about those the better?
Isaacson's work, then, isn't great biography, rather a more straightforward story of Jobs life. It's not an even tale: more than half the book covers the period from Jobs' return to Apple through to his early death at the age of 56 - the last 14 years of his, albeit the most productive.
The NeXT period is largely glossed over. Jobs attempt to build a better-Mac-than-Mac doesn't get the detail that the creation of the Macintosh itself does. The acquisition of Pixar has to be covered here too, and Isaacson also uses this part of the book to discuss Jobs' major relationships - all with women: Joan Baez; his two biggest loves, Tina Redse and Laurene Powell, who became his wife; and his biological mother and sister, both met after his ejection from Apple. Jobs found out who his biological father was too, but expressed no interest in meeting him and, according to Isaacson, never did so.
His story not history
Jobs relationships with other businessmen - almost all alternating between flattery and verbal brawling, is presented simply as Jobs' quest for father figures, even though it's clear that Jobs' adoptive father, Paul, who he considered to be just as much a father as if he had sired his son, remained a major influence on Jobs throughout his life.
Isaacson's relegation of the NeXT, interregnum years is understandable journalistically, but disappointing. Unlike Jobs' early life, the foundation of Apple and the development of the Mac, this is a period not well covered elsewhere, most notably by Jim Carlton's comprehensive 1997 tome, Apple. That book runs through to Jobs' return, and Isaacson takes up the story with equal focus.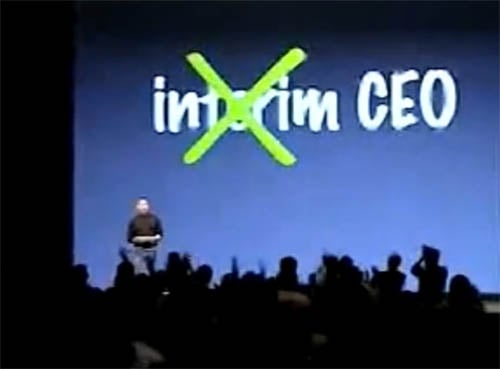 Back in charge. Officially
To be fair, it's the period that is less well trodden by other Apple histories, and the one most familiar to readers who are not long-time watchers of the company, or those who've seen Pirates of Silicon Valley.
But if Isaacson treads over a lot of old ground, and provides little in the way of insight - and there's clearly not a lot to be had from a man whose life was so public and so well detailed already in the press - that doesn't make Steve Jobs an unengaging read. Isaacson is probably right: Jobs will be remembered, even if his legacy - a revived, triumphant Apple - proves unable to live up to the example he set.
Thomas Edison. Henry Ford. Steve Jobs?
Visionary? As Isaacson's work shows, products like the iPad and MacBook Air were actually devices Jobs wanted to make 30-odd years ago but was unable to because the underlying technologies weren't there. When technology finally caught up with Jobs' concepts, he turned them into reality. But crucially he could conceive of products like these at a time when computers, even Apple's, were big clunky boxes.
Love him or hate Jobs - a polarity typical of the man himself - there's no doubting the influence he has had on computing and other spheres. We'd never have had Toy Story and Pixar's other hits without him. The world is a better place for them if not for Apple's products.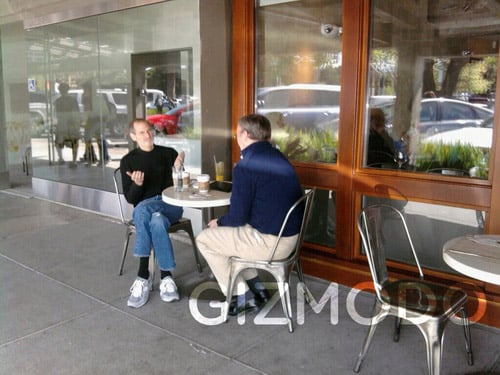 Always in costume
And even those, frequently maligned as over-styled and over-priced, have changed the way computers are designed, made and sold. Windows wouldn't be Windows without the Mac OS, and participants in the open, collaborative world of Linux and open source wouldn't have had quite the drive they have without being able to kick against the walls Jobs believed it was necessary to erect around technology products.
Isaacson's biography may not bring any surprises, and may tell the fans nothing they didn't already know about Jobs from countless press reports and from his products, but there's no doubting Jobs' stature as one of computing's great characters. ®