Original URL: http://www.theregister.co.uk/2011/10/28/review_games_uncharted_3_drakes_deception/
Uncharted 3: Drake's Deception
Third time lucky
Posted in Personal Tech, 28th October 2011 12:00 GMT
Review Naughty Dog has created a monster; I remember when I first snapped up the original Uncharted, back when Sony was still looking for its first killer PS3 title. Resistance: Fall of Man had been mooted as such a title but ultimately disappointed, Motorstorm wowed us with its graphics but was limited by its genre, Heavenly Sword teased us with what Sony's console might be capable of but little more and need I even mention the name Lair? Into the void stepped one Nathan Drake; brave, indignant, and the answer to Sony's prayers.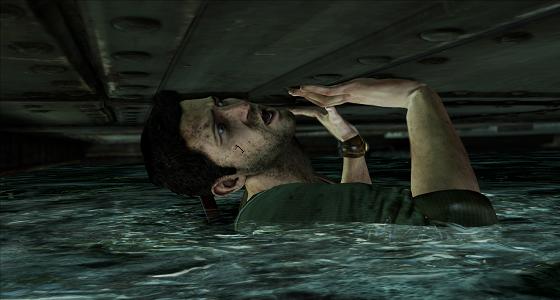 What made Drake's first outing so special was the perfect mixture of pacing, storyline, gun play and spectacular graphics. What makes Uncharted 3 so special is that it makes its predecessor seem positively last generation in comparison. What Naughty Dog has accomplished here is nothing less that jaw dropping; a development team at its cock-of-the-walk pomp.
Take, for instance, the visual cues during Uncharted 3's many and varied chase sequences. Whether Drake is running hell-for-leather toward the camera, away or from one side to the next, you remain ever aware of where your next step (or leap) should be.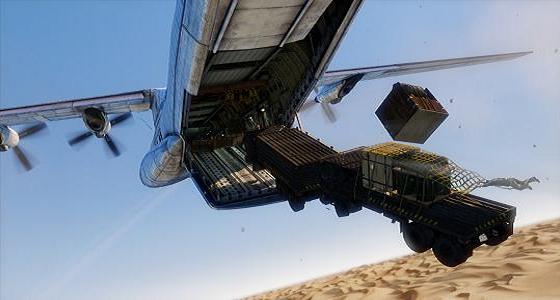 That's not because that next precious platform is shiny, or gleaming, but rather because that next step is subtly colour-coded. Running along a blue carpet, for example, will lead us to leaping for a blue windowsill and then over a blue veranda.
Subtle, executed to perfection and serving to set us on the right path without drawing our attention to it explicitly; meaning that we can enjoy the moment and take in the game's magnificent backdrops and effects, rather than have to stare constantly at the feet of our digital avatar.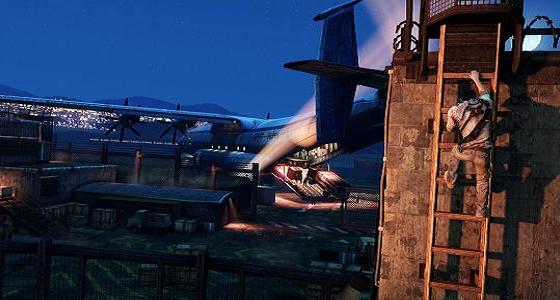 It smacks of a developer appreciative of its audience's intelligence, and one willing to assume that its audience might want to suss out the path, rather than it have it rammed down their throat.
Smooth talk
Next, consider the voice acting on show. Never has a game managed to bring its cast to life like Uncharted 3 does – we're talking Hollywood production values. There's no delay or drag in spoken lines – that occurs in so many games when the player does something unexpected.
Indeed, the character banter never misses a beat, while the acting during those incredible scripted sequences are simply perfection. Likewise sound content and visuals are top drawer and all too easy to take for granted.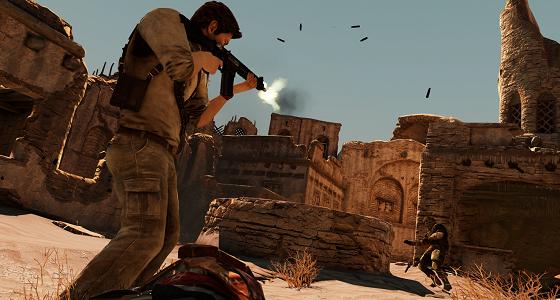 Despite being egotistical and driven to the point of obsession, Drake is also possessed of a disarming boyish charm and a depth of character that few other gaming protagonists can claim. There's no gruff-voiced marine-type character here. Instead, there are humanised characters that are in it for each other and – after so many clichéd and soulless characters in our 'blockbuster' videogames – it makes for quite a refreshing change.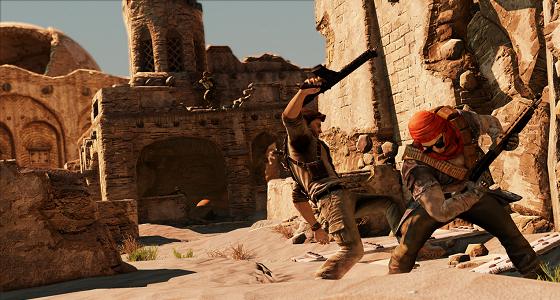 A scene aboard a stricken vessel is a particular standout, but really there are so many amazingly realised scenes to savour that to highlight one above the others is almost an injustice to them all. The sense of scale too is magnificent, the camera pulling back to reveal an entire vista in which you're still controlling Drake, before quickly zipping back in for a close-up.
The actual gameplay is easily broken down into four repeating types: puzzles, gun play, close-quarters fighting and running for Drake's life. On the puzzle front there's once more a mix of logic problems and leaping for switches.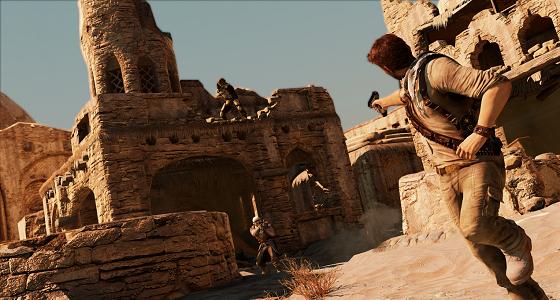 They aren't quite to the level of cognitive craziness that was Valve's Portal 2, and personally I'd have liked to see a few more brain teasers towards the game's last few frantic stages. Yet all prove satisfying enough and demand more than merely shifting a block over to a pressure pad.
Punches flying
Combat is perhaps where Naughty Dog still leaves room for improvement – I'd actually like to experience an entry into the Uncharted franchise in which fighting is scrapped altogether, or at least minimalised. That said the enemy AI do have their moments, as they flank Drake, or else get on top of climbable surfaces in reach of a better vantage point.
Considering the quantity of bullets ritually whizzing by our hero it's a good job the cover system works well. Indeed, the arenas for these confrontations are often built to incorporate multiple approaches, enabling Drake to defeat his enemies with stealth.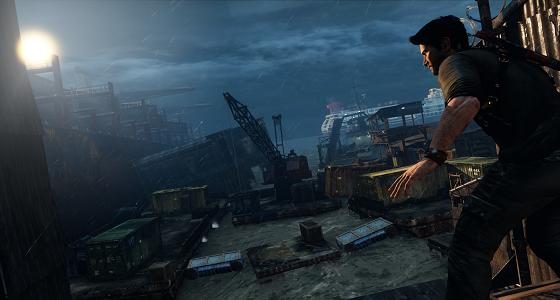 Hand-to-hand fighting is rather more one dimensional – 'triangle' to counter, 'square' to punch, 'circle' to break free of holds. It's all animated fluidly, but the only variety is caused by context sensitivity, for instance, Drake might smash his opponent into a brick wall if one happens to be nearby. The shame of it is that the first few fights you'll experience are staged perfectly; it's just that each subsequent fight tends to adhere to the exact same formula.
The chase sequences I've already mentioned, however, what really needs repeating is how damn good they are. Breathless, frantic, filled with eureka moments and amazingly quick to throw you back into the action should you not manage to evade whatever peril – bullet, fire, earth or water – is assailing our hapless hero. Indeed, reload times here put Batman: Arkham City to shame – a comparison I make solely because they are the two action-adventures I've been playing to death, of late. In fact, I'm struggling to think of a comparable game which reloads so quickly after death.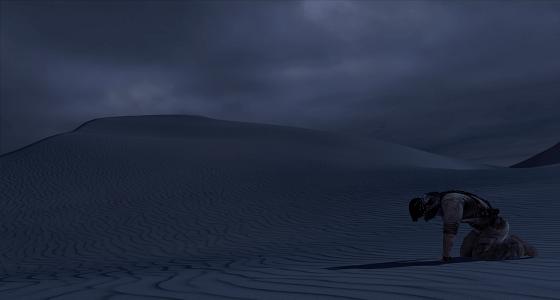 Given that the solo campaign is so good, makes it somewhat inevitable that the multiplayer doesn't quite have the same regard attached to it. Yet it's an almost exact opposite of the solo-campaign blues that tend to afflict the likes of the multiplayer-focused Call of Dutys and Battlefields of this world.
Both the cooperative on-line missions, and the leaping, blasting deathmatching arenas, provide a welcome distraction, though neither quite captures the all-encompassing drama that the single player experience provides.
That said, the dynamic maps do show off the power of the game's engine and perhaps once the game gets into the public domain and servers get more populated there might be enough here to start a scene. The ability to scale buildings, walls and the like while playing, certainly adds to the mayhem. This also adds a tactical angle to proceedings that perhaps only Assassin's Creed can claim to do better.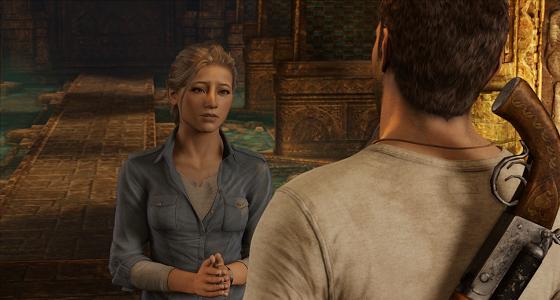 Verdict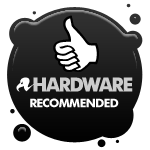 By a stretch Uncharted 3 delivers not only the most absorbing storyline seen of late, but also the most thrilling action sequences and relatable characters ever to grace the digital screen. It isn't all completely perfect; fisticuffs fail to provide enough variety and it's hard to quantify the fact that enemies not only seem to materialise from nowhere at times, but are also all mercilessly killed by Drake making him a killer of epic proportion – imagine if Indiana Jones or Bond did for 500 hired henchmen per film. Nevertheless, the spectacle far supersedes any major criticism and Uncharted remains the standard by which all other adventure games must be judged. ®
More Games Reviews

Batman:
Arkham City
Forza 4
Ace Combat:
Assault Horizon
Dark Souls
Rage