Original URL: https://www.theregister.co.uk/2011/10/26/antique_code_show_baldurs_gate/
BioWare Baldur's Gate
Put down the dice
Posted in Personal Tech, 26th October 2011 10:00 GMT
Antique Code Show I remember one summer when my dad decided it would be great to go on holiday for two weeks in a stone farm house in Scotland, it rained and we spent the whole time playing Dungeons and Dragons.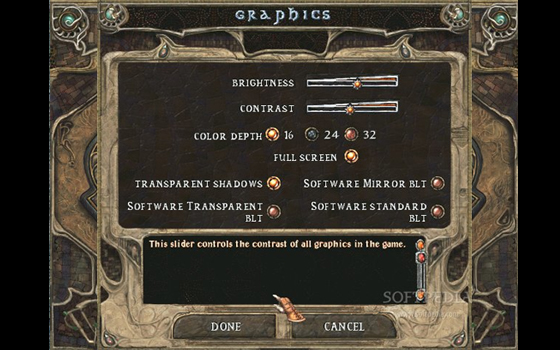 A few more options than a roll of the dice
Yet it wasn't until the release of Baldur's Gate in 1998 that my vision of how D&D might look on a computer became a reality. By this time D&D had a massive following and it was a natural progression for all those nerds to finally put down the dice.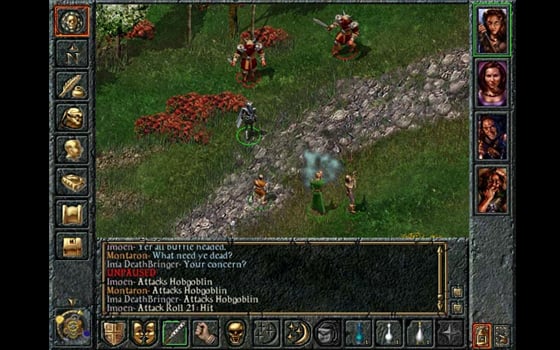 Hobgoblins take the heat
Baldur's Gate became a standard for PC games to come. The story begins just like my memories of a D&D game. I would create my character, including class, stats, and abilities. There were over eight different classes to choose for my character too, ranging from a fighter to a mage. And then it was on to the game.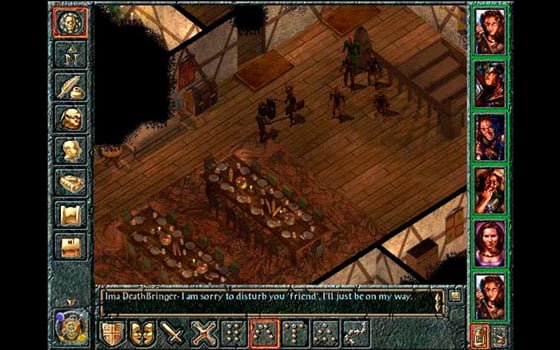 Death defying gameplay
Conspiracies are rife at Candlekeep where I was raised, a citadel of knowledge located on the Sword Coast of the Forgotten Realms. After the unfortunate death of my foster father Mage Gorion, it's time to team up with a rabble of adventurers to try and avoid assassins while solving the mysterious lack of Iron production blighting the region.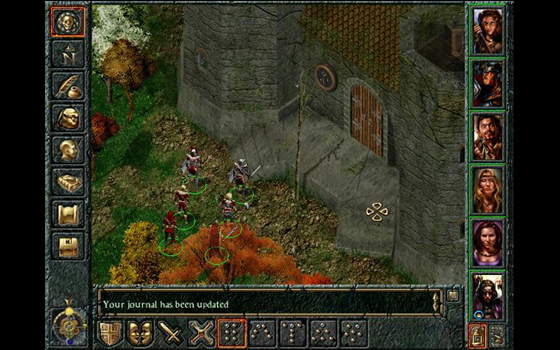 Fort knocks
Baldur's Gate pulls me in slowly and, by interacting with different NPCs, I become familiar with the controls of the game. The plot evolves around me in my quest to help or hinder the citizens of the Sword Coast.
This plot is hot
It's the plot that makes this came a classic – none of your standard 'Save the princess' fare. And who would, when you have the chance to be nasty? Indeed, I am quite partial to creating a character that is Chaotic Evil and then smashing some townsfolk back to the Stone Age. Indubitably, Baldur's Gate plays to the shades of grey in your moral choices.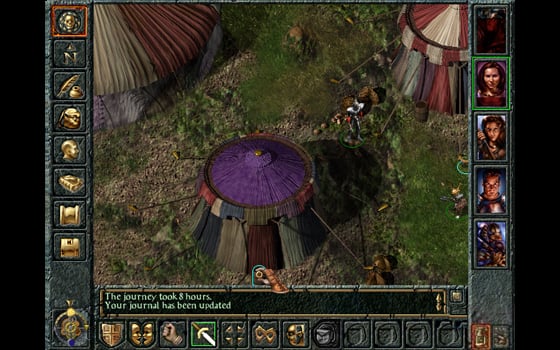 Tents moments
Overall, the gameplay was superb, with only a few minor bugs. Even so, it would crash on the odd occasion and I did come across some stubborn glitches. Baldur's Gate had realtime battles where I clicked once to attack until my enemy is dead. Being able to pause gameplay and change my orders was essential when up against a legion of foes.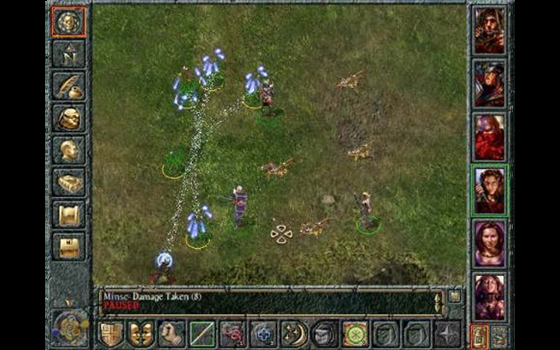 Pausing moment
For 1998, the art is astonishingly detailed – its isometric graphics displayable in up to 32-bit colour with a 4MB video card. Each scene is maximum pretty-pretty, as it is pre-rendered. Trust me, no two trees are alike, just like in real life, and this attention to detail made Baldur's Gate unique.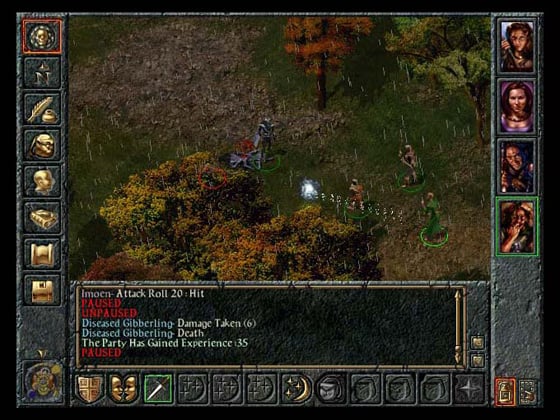 Are you experienced?
Just like the art, the voiceovers are superb. Not many games these days come with eight different voices per character, this lends to the feeling of realism and a level of immersion you won't get working out stats on a piece of paper.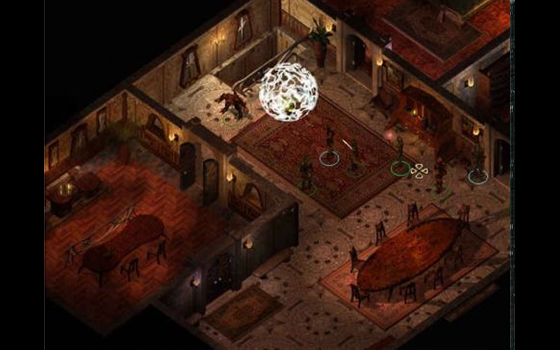 Carpet globe trotter
The non-linear nature of Baldur's Gate provided the freedom to explore within a story-driven game but the fact that the plot advancement was delivered through scrolling script and narrated messages was always a bit of a let down. But the frequency of the combat succeeded in making Baldur's Gate feel like a good old hack and slash game, rather than a tedious story slog.
Baldur's Gate brings back those fond memories of sitting around playing D&D while fighting with your family and, compellingly, it carved a niche for role-playing games in the vanguard of computer gaming.
Reg Hardware will be revisiting memorable titles from gaming's illustrious past every fortnight