Original URL: https://www.theregister.co.uk/2011/10/25/review_sony_ericsson_xperia_ray_android_smartphone/
Sony Ericsson Xperia Ray Android smartphone
Light touch
Posted in Personal Tech, 25th October 2011 11:00 GMT
Review Smartphones seem to be getting bigger and bigger, but among the recent models from Sony Ericsson is the Xperia Ray, a slim and stylish Android 2.3 device with a sharp 3.3in widescreen. It also sports a well-featured 8Mp camera with 720p HD video recording and a host of other handy functions at a mid-range price.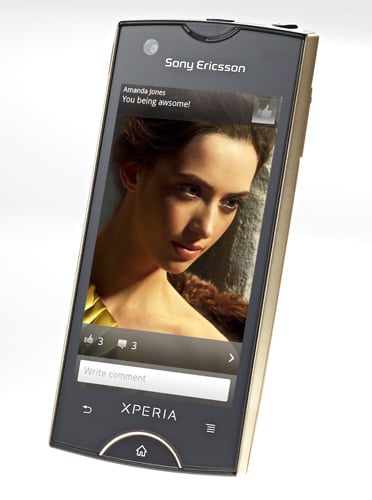 Sony Ericsson's Xperia Ray Android smartphone
There's no doubt that the Xperia Ray is a sleek-looking sliver of technology. It measures 111 x 53 x 9mm, weighs 100g and the front is covered by a single sheet of glass, topped and tailed by a semicircle insert. The crescent at the top – which sits next to the forward-facing VGA camera – is purely aesthetic, however, the one at the bottom is a physical home button. This is flanked under glass by menu and back buttons, with Sony Ericsson once again choosing to do without the usual Android search button.
The sides feature strips of brushed aluminium as well as a volume rocker and microUSB power/sync slot, while on top is a power/sleep button and 3.5mm headphone jack. The back cover is a tactile, rubberised plastic and surrounds the camera lens and LED flash.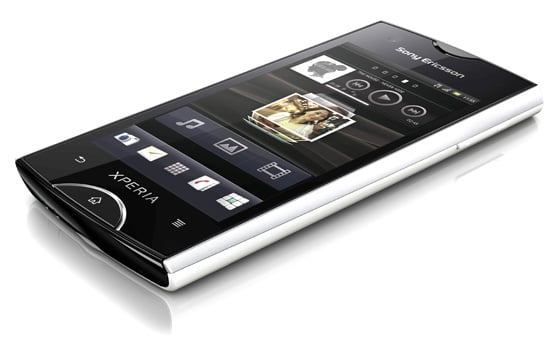 A mid-range smartie with upmarket ideas
The capacitive screen's a bit of an odd one. Diagonally, it measures 3.3in, but that actually translates to 480 x 854 pixels, offering an unusually widescreen resolution, like a dinky little cinema screen. It promises over 16m colours and looks as sharp as a tack, but there's really no getting round the fact that for a smartphone, it's rather on the small side.
The Xperia Ray is running 2.3.3 Gingerbread version of Android, not the very latest version but you'll be missing out on much. Like HTC's Sense UI, Sony Ericsson has put its own spin on the basic Android look, with original icon designs. This latest version includes a retro-looking power-down animation that mimics an old cathode ray TV switching off.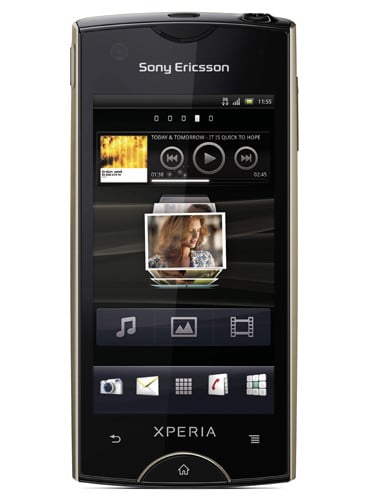 Whether you watch movies on the 3.3in screen or not, it partners well with its 8Mp camera
There's also greater integration of Facebook – Facebook albums appear in your photo gallery, events in your calendar and you can 'like' tunes directly from the music player. Incidentally, you can also search for related lyrics and videos from the player too.
Snap happy
You can arrange your apps and shortcuts into different categories and another new trick is the ability to display all your widgets on a single screen when you pinch to zoom from one of the five home screens. Shake the phone and they'll bounce around, over and under each other, which is a neat trick, but it doesn't always make it easy to select the one you want.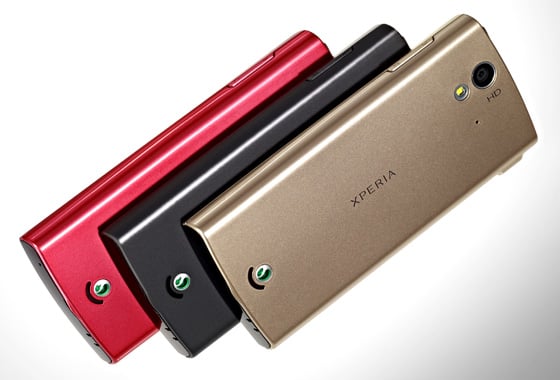 Video capture is 720p and there's an on-board clips editor
The Timescape widget is back and helps you to keep up with your social networking commitments by combining them all, along with your emails and texts, into a single scrollable stream. The Data Monitor app can be set as a widget on your home screen and keeps track of how much data you've been using – you can set an alarm to let you know when you're approaching your contract's monthly limit.
The 1GHz processor is backed up by an Adreno 205 graphics chip and 512MB of RAM. It's not as fast as the top performers, but this is still a nippy little phone, switching between apps quickly and handling movies, games and internet browsing with ease. It scored 1723 in the Quadrant Standard benchmark test, putting it up there with some of the best single-core handsets around.
The 8.1Mp camera includes LED flash, auto-focus, face detection, touch focus, image stabilisation, red-eye reduction and face detection. There's no dedicated camera shutter button though – you take a pic by pressing the screen.
Sample Shots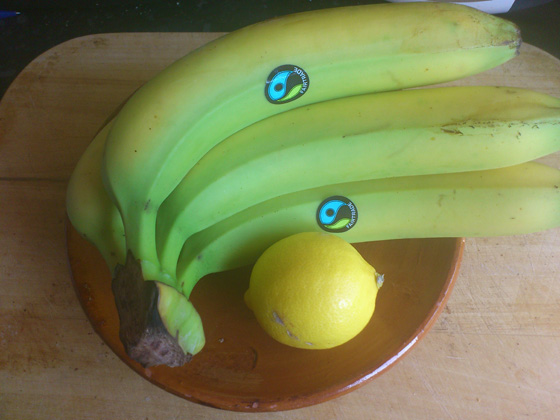 Click for a full-resolution image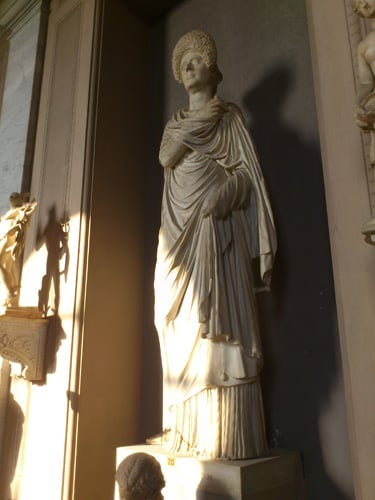 Click for a full-resolution image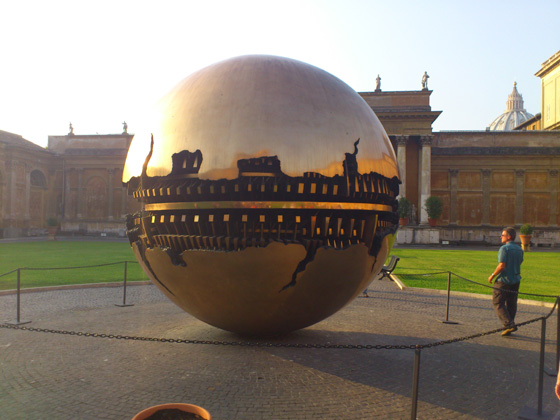 Click for a full-resolution image
Like a few higher end Sony Ericssons of recent months, the Ray's camera comes with Sony's Exmor R for Mobile sensor, which does a good job of enabling you to take good pics in fairly dim lighting conditions. Overall picture quality is good, though the automatic sensor can struggle with bright sunlight. The digital zoom goes all the way up to 16x, though the quality of the image diminishes markedly at around half that.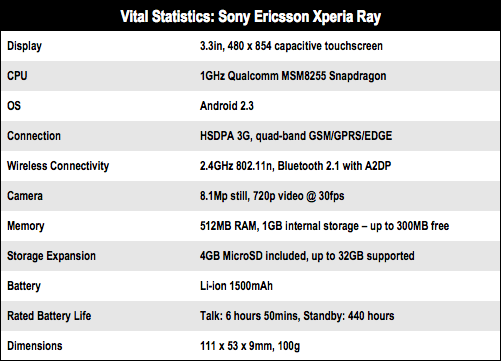 Flash in the hand
The 720p HD video is smooth and seamless, and there's a basic video editor that allows you to chop the ends off your clips. Unlike its big brother the Xperia Arc however, there's no HDMI connection which would allow you to transfer it directly to your TV.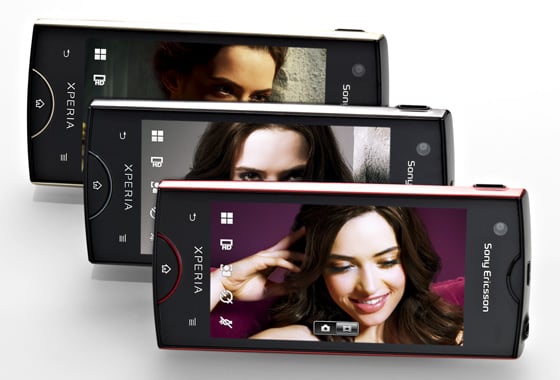 The Mobile Bravia engine makes for a good movie viewing experience but the battery takes a hit
The browser is standard Android and the odd aspect of the screen isn't a hindrance except when it comes to inputting info such as web addresses. That's because the keyboard when you're holding the phone in portrait mode defaults to the alphanumeric type because of the small screen, though you can switch to a full Qwerty keyboard by turning the phone on its side. That little niggle aside, the browser supports Flash, which is always a bonus.
Films look pretty good despite the screen's relatively small dimensions – you can certainly get away with watching a full length movie, just about, due in part to Sony's Mobile Bravia Engine derived from the company's fancier TVs. Fortunately, this feature can be switched off to preserve your battery life. There's an online link to Sony's Qriocity service allowing you to rent or buy recent movie titles from their online store – the latest blockbusters are £12 a pop mind.
While you're watching you can take advantage of Sony's xLOUD Experience, which gives a boost to the phone's loudspeaker – not just for media, but also for ringtones. The music player looks and sounds good and comes with TrackID for identifying mystery tunes on its built-in FM radio or indeed any other audio source.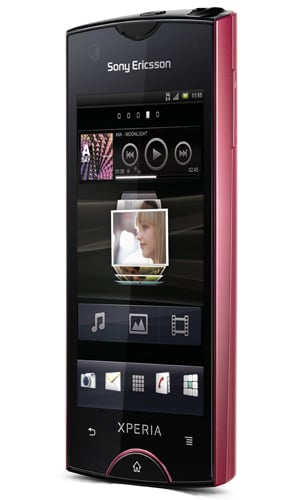 Plenty of tempting features, but you'll need to charge it daily
As for on-board software, besides the riches available from the Android Market there are trial versions of OfficeSuite and WisePilot satnav software, but you'll need to pay extra for the full versions. There's 300MB of memory on board and it comes with its own 4GB microSD card, though you can bump this up to 32GB if you like.
Battery life isn't great and the 1500mAh model barely delivered a full day of fairly heavy use. Call quality is decent as well, with voices coming through the loudspeaker clearly and without excessive compression.
Verdict
The small screen won't appeal to everyone, but if you can get used to it, there's a massive amount of features built into the Ray for a comfortable midrange price. ®
More Android Phone Reviews

Sony Ericsson
Xperia
Arc S
HTC
Evo 3D
Ten… Androids
to outshine
the iPhone 4S
Orange
Barcelona
Samsung
Galaxy
Fit