Original URL: https://www.theregister.co.uk/2011/10/24/geek_treat_of_the_week_griffin_helo_tc/
Griffin Technology Helo TC
Remote control micro-copter, anyone?
Posted in Personal Tech, 24th October 2011 09:00 GMT
Geek Treat of the Week Parrot's AR.Drone quad 'copter has been quite a hit with the radio control crowd, but its £300 price tag puts it out of most people's price range. Griffin's new Helo TC, on the other blade, is affordable enough to be a fun little treat for the more casual weekend flier.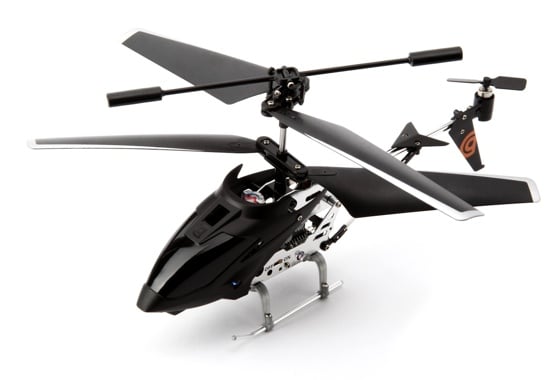 The Helo is a miniature helicopter, measuring about 188mm long and equipped with a small rechargeable battery. It's lightweight in design, and Griffin does warn that it's intended for indoor use only. Be warned: it may not enjoy encounters with trees.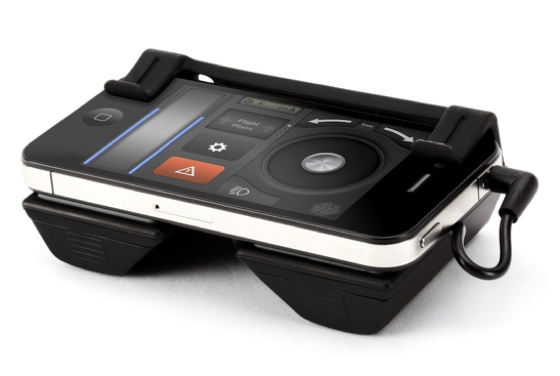 The Flight Deck unit clipped to an iPhone 4
You can charge the Helo through its bundled USB cable in about half an hour, and the battery provides about eight minutes of continual flight. That seemed a bit rubbish to me, but the RC brigade seems to accept that as about par for the course for a gadget of this size and price.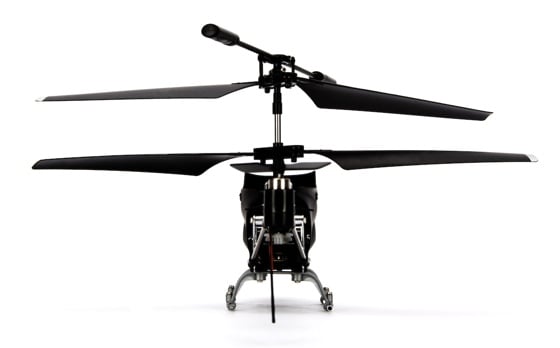 The second hardware component is the Flight Deck, an infra-red transmitter that clips onto your iPhone, iPod Touch or iPad, and then plugs into its audio jack in order to transmit control signals from the Helo TC app. The bad news here is that the Flight Deck requires four AAA batteries of its own, and there aren't any included with the Helo so you'll have to provide those yourself.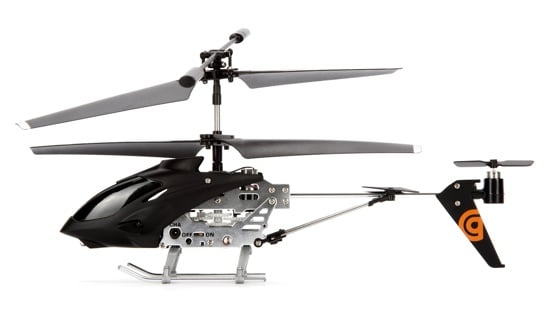 The Helo app provides two different control modes. I found it easiest to start with the "joystick" mode, which displays a touch-sensitive virtual joystick on the screen of your iDevice.
Once you get more of a feel for flying you can switch into "motion" mode, which allows you to control the Helo by tilting the handset instead. This takes some practice.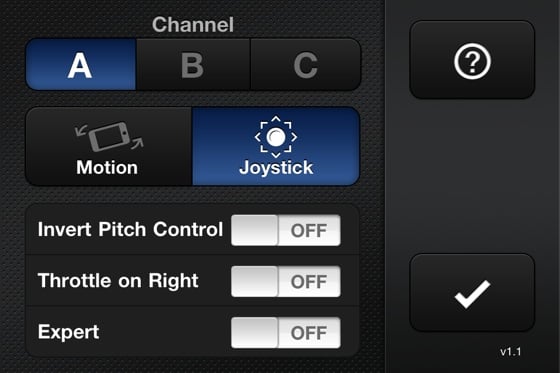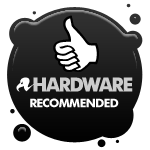 All this is embarrassingly good fun, especially once you get the hang of the motion mode and start swooping around more freely. The app could be improved – the throttle control isn't very sensitive, and the app never tells you the amount of power left in the Flight Deck batteries, so if the Helo doesn't respond properly you have no way of knowing whether it's the one of two sets of batteries or some other problem. ®
Geek Treat of the Week is published every Monday. Got a handy or fun gadget in mind you'd like us to consider? Please let us know
More Geek Treats

House of Marley
Exodus
Olloclip
ThumbsUp
Black
Diamond
Byte-dock
M-Audio
Keystation
Mini 32