Original URL: https://www.theregister.co.uk/2011/10/22/ten_small_screen_televisions/
Ten... small screen HD TVs
Bed and breakfast
Posted in Personal Tech, 22nd October 2011 07:00 GMT
Product Round-up Small screen TVs are riding a wave of austerity-driven popularity. The good news is downsizing isn't half as embarrassing as it used to be. Ultra-thin LED panels, integrated USB media readers and even streaming IPTV services are there to be had if you know where to look.


Hannspree SV28LMMB

This 28inch edge-lit LED cheapie is nothing if not a curiosity. While it looks much like any other slimline Freeview offering, it hides a guilty secret: it's not true widescreen.
For reasons best known to Hannspree's panel procurement division, this set uses 16:10 glass with a resolution of 1920 x 1200. Consequently, everything is stretched to fit unless you put it in 'widescreen mode' which produces black bars top and bottom. 
Image quality is unexciting.
Motion resolution is poor, contrast is limited and colours err on the Seville side. 

The USB media reader is the only good thing about this TV. It understands VOB, MKV, MOV, MP4 and AVI video files. MP3s play, albeit without album art. 
All things considered, a difficult telly to recommend.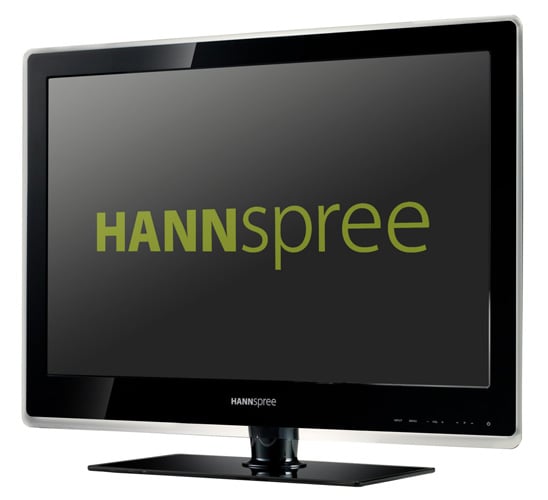 Reg Rating 50%
Price £200
More info Hanspree
LG 26LK330

Generic but smart, this Freeview set shares much of the functionality of larger models up the LG range, which makes it a versatile option for gamers, file sharers and general tellyaddicts.
The bright 720p (1366 x 768) panel comes with more than the usual amount of picture parameter control; indeed, it sports the same ISF Expert calibration mode as its larger brothers. 
The set is certified for DivX HD, which ensures key video formats are supported (AVI, MKV, VOB, WMV and so on) for local USB playback.
Features include a dedicated Game Mode, eight day EPG and Intelligent Sensor. It's able to adjust the picture balance according to ambient light too, this latter feature is usually a non-starter in a living room environment, but if you're planning to park the set in an area where bright lights are prevalent, like a kitchen, it's actually quite useful.
 The TV uses a conventional CCFL backlight, but is easy enough to accommodate. LG's 'Invisible' speakers punch above their weight too.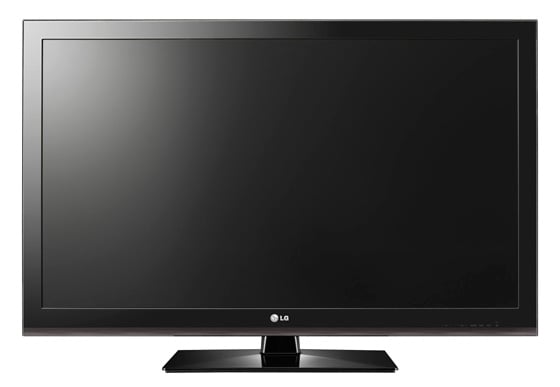 Reg Rating 80%
Price £320
More info LG
Logik L26DVDB11


When you absolutely, positively can't afford to spend more than a couple of quid on a new TV, you'll start to look at OEM brands. You know, the kind of non-names that attract and repel in equal measure – Matsui, Digitex and Logik, to name just a few.
To compete against household brands, these sets usually pile the features high. This 26in Currys own-brand sports an integrated DVD player, yet sells for just £250. Generously, it also has three HDMI inputs. 

Design is definitely not a plus point. With CCFL backlight and DVD transport bolted onto to its back, this model was never going to win slimmer of the year.
The panel boasts a resolution of 1920 x 1080 but image quality is a little bleh. The set lacks contrast, so blacks tend to wash to grey when ambient light dips. The USB port is compatible with MPEG video and MP3s. The audio output is bolstered by SRS TruSurround. 

Worth considering only for the kids' bedroom, just don't expect them to be too grateful when you connect it up.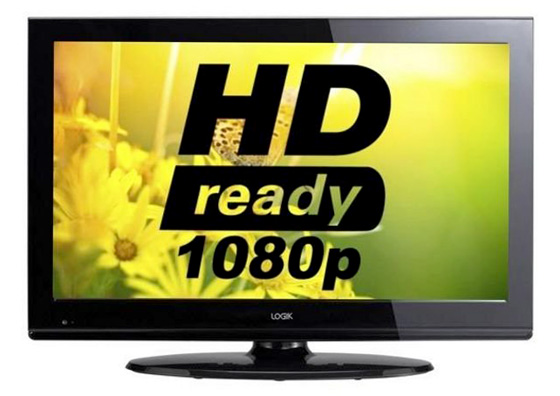 Reg Rating 65%
Price £250
More info Logik

Panasonic Viera TX-L24E3BG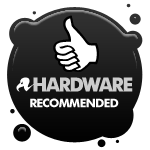 Unashamedly expensive, this beautifully built 24in edge-lit LED has a smart black bezel with understated lights and legends. It's the only screen in this group to offer a Freeview HD tuner, and the Full HD panel looks splendid with Blu-ray.
Unfortunately, there's no USB reader. Instead, Panasonic offers media playback from its SD card slot - not much help given that most of us only keep JPEGs on our cards. 
Picture quality is perfectly acceptable. With no picture processing tech, motion resolution was always going to be limited, but colour fidelity is accurate, there's a decent black level and only minor low-level noise.
The sound quality is so-so, but you can remedy this somewhat if you're inclined to experiment with its eight-band equaliser and faux surround sound V Audio mode. You don't have to look very far to find this set with at least £120 off Panasonic's on-line price and consequently it earns the Recommended award.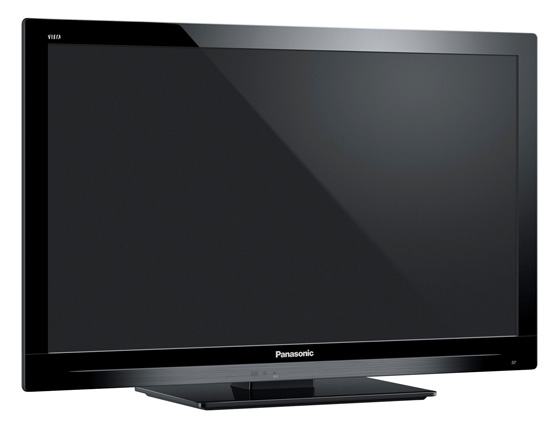 Reg Rating 85%
Price £450
More info 
Panasonic
Philips 22PFL3405H

With a rose-coloured undercarriage, this slimline Freeview TV makes a colourful change from the shiny gloom of its peers. But while it appears classy, it's missing some basic niceties.
There's only a single HDMI input, which could cause headaches if you want to hook-up a set top box and games system, and the side-mounted USB restricts playback to MP3s and JPEGs.
Still, the edge-lit LED 1366 x 768 panel offers punchy hues and high contrast – the brand quotes 150,000:1. 

On the plus side, audio fidelity is high. Philips proprietary Invisible Sound post processing tech makes the most of its modest 3W audio output.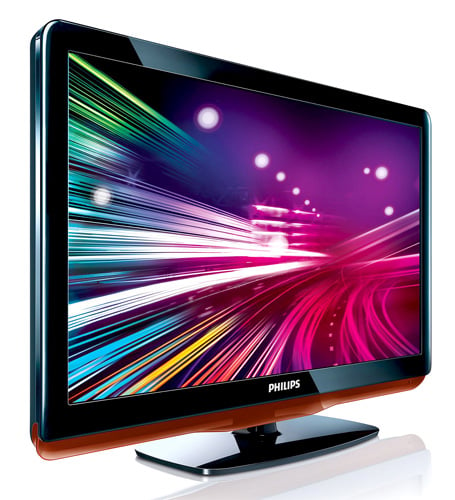 Reg Rating 75%
Price £250
More info Philips
Samsung LE26D450

Viewed front-on, this 26in 'Crystal Design' Samsung is as pretty as a picture. Unfortunately, it's less svelte when spied from the side, thanks to the old school CCFL backlight. Not that this impacts picture quality.
Standard Freeview looks fine on its 720p (1366 x 768) panel; motion resolution is low but pictures are bright and impactful. 
The TV's USB media reader is also a cut above average, with AVI, MKV, WMV, MOV and MPEG file support.
MP3s play with album art when it's provided. The audio output is rated at just 2 x 5W but the set sounds louder, just the job for a kitchen or kids' bedroom.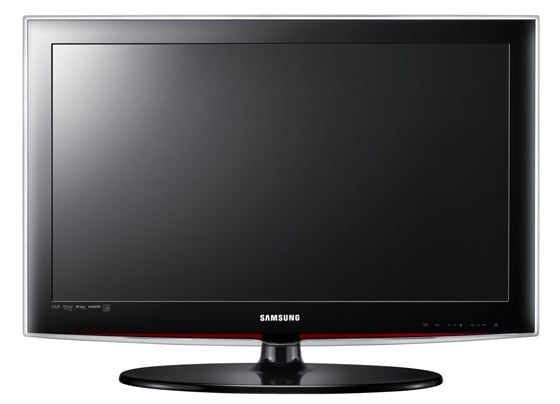 Reg Rating 75%
Price £280
More info Samsung
Samsung UE22D5000

Step up from Samsung's CCFL-lit D450 models and you'll find the brand's entry-level edge-LED D5000 screens. Slim at 29.9mm and well built for the price, its WAF (Wife Acceptance Factor) is high. This model is 50Hz, but if you opt for the larger 32in screen in the same range you'll get 100Hz picture processing and network streaming.
The UE22D5000 features a regular Freeview tuner but uses a 1920 x 1080 panel. Playback quality is good, although motion resolution isn't best in class.
The brand's MagicAngle mode also allows you to optimise image quality depending on your viewing angle. 
Media streaming from USB is accomplished. File support covers AVI, MKV, WMV, MP3, WMA and PCM. Audio quality is average, although SRS audio processing is on hand to widen and plump.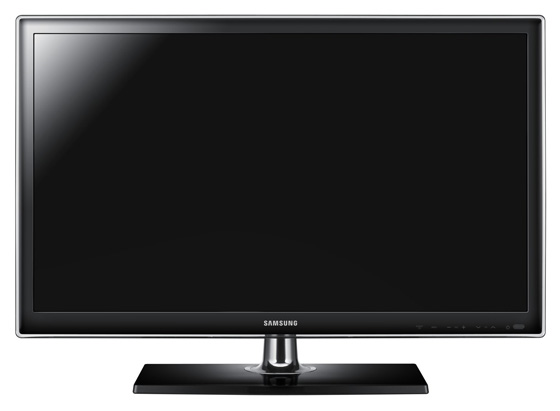 Reg Rating 80%
Price £200
More info Samsung
Sharp Aquos LC22LE430

Sharp effectively kick-started the LCD TV market with its first dramatically designed Aquos small-screen set a decade ago. Ten years on, the brand's LCD models have become rather more conventional, although the up-scale Aquos line still exhibits a certain amount of designer flair.
This edge-LED TV, for example, combines a piano black frame with a distinctive white back and pedestal. Although a standard 50Hz proposition, the 1920 x 1080 panel is capable of vibrant, contrasty images.
There's a DivX+ HD certified USB media reader integrated as well, offering an acceptable range of file support including AVI and MKV. Audio, courtesy of the 2 x 3W speakers, is ordinary.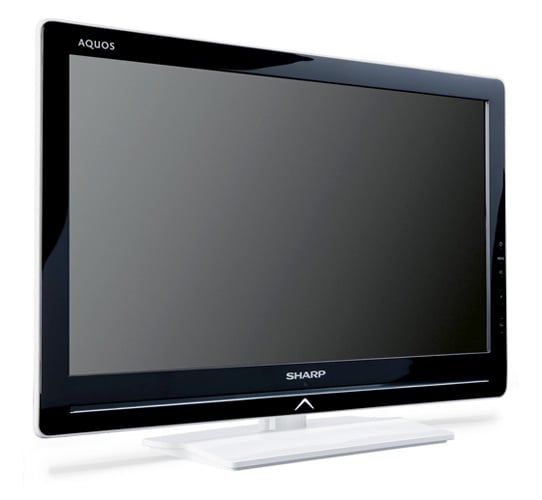 Reg Rating 80%
Price £280
More info Sharp
Sony Bravia KDL-22EX320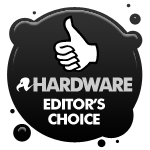 Someone needs to tell this little upstart that it's not a proper telly – because it clearly doesn't realise. The set offers full IPTV connectivity, including BBC iPlayer and YouTube. There are also clients for Facebook, Twitter and Skype.
Design is contemporary with some upscale styling; rather than balance on a plastic pedestal the set comes with neat chrome feet. 
This edge-lit LED set sports a standard Freeview tuner with a panel resolution of 1366 x 768. Image quality is excellent, with good colour fidelity and solid blacks. Although a standard 50Hz display, motion resolution is peachy.
The EX320's only Achilles' heel is USB media playback: there's no support for MKVs, however AVI, MPEG and WMV files do play. Music is limited to MP3, but with album art support. 

Overall, an accomplished small screen that's unlikely to disappoint either fashionistas or technophiles.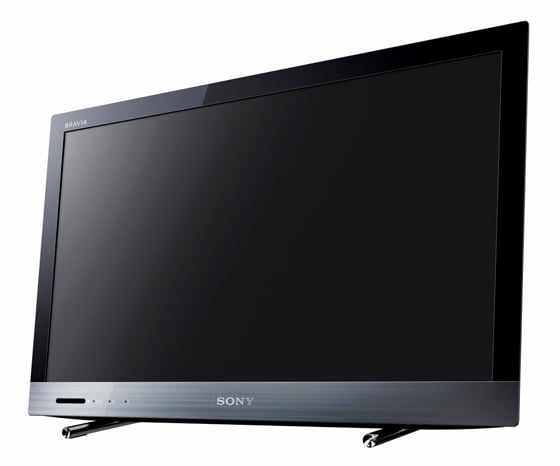 Reg Rating 90%
Price £300
More info Sony
Toshiba Regza 26EL833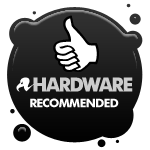 With a piano black finish and an angular trim, Toshiba's 26in EL833 is definitely dapper. While the brand's proprietary Resolution+ processing is absent, the screen's HD Ready 1366 x 768 panel offers excellent motion resolution given its size.
There are numerous picture tweaks to squeeze the best picture performance from the set. Although the audio is somewhat underpowered, a faux surround mode can be used to enhance its stereo performance. The TV's USB media reader has a pleasing, graphical interface too.
File compatibility covers AVI, MKV, VOB, MP4, MP3, WAV and AAC. There's no album art support, but by way of compensation you are treated to a pulsating, retro level meter. ®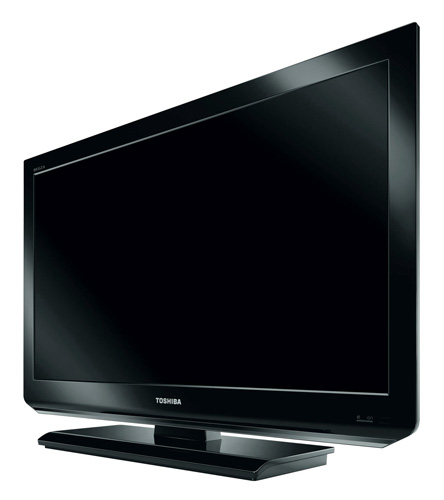 Reg Rating 85%
Price £280
More info Toshiba