Original URL: https://www.theregister.co.uk/2011/10/20/wtf_is_bluetooth_4/
WTF is... Bluetooth 4.0?
It's in the iPhone 4S, but does it matter?
Posted in Personal Tech, 20th October 2011 11:00 GMT
Apple's iPhone 4S, which went on sale last week, is the first phone to support version four of the Bluetooth standard. That makes it something of a flag-waver for the technology. But with most users happy to make do with Bluetooth 2 - Bluetooth 3 is out but seemingly little used - does this matter? And what the heck does Bluetooth 4 do anyway?
The 2.4GHz Bluetooth wireless standard has been around for quite a long time now - developer Ericsson released the first spec in 1994. It has since found favour for hands-free headsets and wireless headphones. It's used to send files short distances and to connect mobile phones to other devices as modems. But not all devices support all the available Profiles - the standard's formal definitions of specific applications.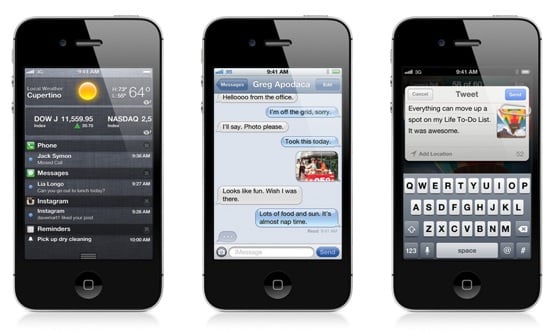 Apple's iPhone 4S is the first of many smartphones to include Bluetooth 4.0
Versions 1.1 - the first Bluetooth release to be stamped as an official standard by the IEEE - and 1.2 provided the device discovery system most users of Bluetooth devices are familiar with, allowing gadgets to be paired, typically by entering a preset or user-created code number. These versions also defined a data transfer speed up to around 721kb/s.
Bluetooth 2.0, released in 2004, upped the real-world peak data rate to 2.1Mb/s, using the Enhanced Data Rate (EDR) option. In 2007, version 2.1 added simpler methods for pairing devices, for example allowing a computer to display a number, which you then enter on the phone. It's also the version that allows other mechanisms to be used for pairing: tapping two NFC devices together, for instances.

Not that Apple does any more than mention BT 4.0 in the spec sheet
Bluetooth 3.0 added the ability to use other wireless systems, such as Wi-Fi, for data transfer, a technique enshrined in the standard in 2009. Bluetooth establishes the connection then routes the data over Wi-Fi, as the High Speed (HS) option. It was to have supported ultrawideband (UWB) too, but that never made it into the standard. BT 3.0 is supported by some phones, but is perhaps best regarded as a solution looking for a problem to solve.
Bluetooth 4.0, which was release in June 2010, adds a couple of key extras. Firstly, it increases the range of the Bluetooth radio, though how useful that will be remains to be seen in such a congested band. More importantly, it adds a whole new class of functionality under the banner of Bluetooth Low Energy - and in doing so, slips a Nokia technology into the iPhone 4S and Apple's most recent Macs.
Low-power radio systems aren't new. Systems like Garmin's ANT+, Z-Wave and Zigbee all overlap to different degrees with some of the functionality claimed by supporters of Bluetooth 4.0, such as medical monitoring, home automation and appliance control.
Bluetooth goes fourth
Created by Nokia researchers in 2001 - when it was dubbed Wibree - Bluetooth Low Energy has a range of around half that of 'classic' Bluetooth - 50m to the latter's 100m - and a relatively low real-world throughput of 260Kb/s.
It's not designed for voice communications. Instead, it's intended to allow devices to send data intermittently for a long time, using very little power - 0.01 to 0.5W - running for many months on a small button battery, with quick connection set-up times helping conserve power.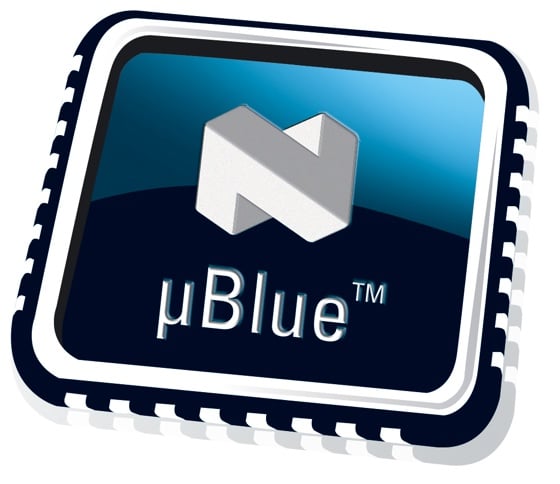 Nordic Semi's µBlue chip has BT 4.0 on board
It's possible for a BT LE device to scan for other gadgets, authenticate a link to one, send it data and then disconnect all in as little as 3ms.
One of the first devices to use the technology is a wireless heart-rate monitor for fitness fiends, based on a chip from Nordic Semiconductor. Existing gadgets like this one tend to be tied to a specific brand of receiver, often in a watch, like the well known Polar range, but Bluetooth 4.0 should make it easier to create devices that will work with a range of receivers.
More interestingly, the standard allows a device to use a computer or a phone to connect to its associated web service very simply. So a smart electricity meter might request that your computer establishes it a connection to send the latest reading to your power provider, for example.
A Bluetooth 4.0 fitness device will automatically be able to send details to a health website, using your phone to provide the connection transparently. It should also be possible for a device to supply information that will help a phone or computer decide which apps are capable of using and presenting the data the gadget will be sending.
The Bluetooth SIG, the organisation that oversees the standard, expects most of the phones that will ship in 2012 to include the technology, thanks to its lower power consumption and silicon costs - it'll come for free in the way that most Bluetooth functionality is now built into devices' Wi-Fi chippery.
The future is Blue?
The SIG envisages Bluetooth Low Energy being used for a wide range of applications, such as remote controls for home entertainment; temperature monitoring and control; smart energy meters; proximity sensing and much more. It makes for some novel (potential) applications.
Your phone could, for instance, be set up to lock itself if it can't 'see' your Bluetooth 4.0-enabled watch, which might in turn then alert you that you left your phone behind when you left the house.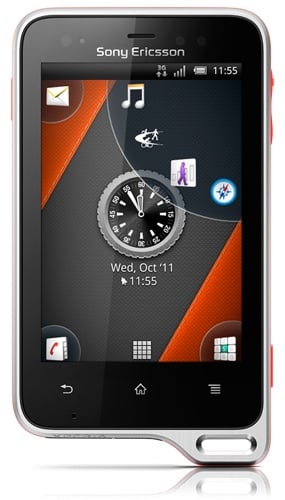 Sony Ericsson implemented ANT in its Xperia Active rather than Bluetooth 4.0
Many such tasks are being defined and written up as Bluetooth Profiles that will be embedded in the standard.
But don't forget, Bluetooth 4.0 isn't the only game in town. Some set-top boxer makers are already including both Z-Wave and Zigbee, for instance, the better to make their kit a hub for home automation and control systems. Zigbee is being used by some energy companies for smart metering, while ANT+ is already included in some mobile phones, such as the Sony Ericsson Xperia Active, and has a range of health and fitness sensors available right now.
So will Bluetooth 4.0 triumph over these rivals? It certainly has a good chance of doing so. If it's fully implemented in plenty of new phones, as seems likely, that should give it the critical mass required for makers of other devices to use it in place of the other standards.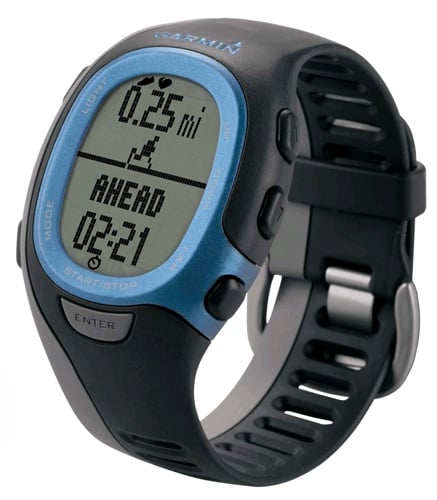 Garmin's FR60 sports watch uses the company's ANT tech to get data from heart-rate monitors and such
So far, none of these has managed to achieve such momentum and don't seem likely to. However, you will almost certainly be using a mobile phone that has Bluetooth 4.0 on board before too long.
But whether you'll be using it to keep track of your jogging, or your blood glucose will depend on how quickly the Bluetooth SIG – and competing groups like ANT – publish profiles for device makers to use. ®