Original URL: https://www.theregister.co.uk/2011/10/19/wsc_update_solarcar_day_4/
Solar Challenge leaders whizz towards Adelaide
Chequered flag almost in sight
Posted in Science, 19th October 2011 04:12 GMT
WSC Dutch team Nuon recovered ground lost to Tokai on Day 4 of the World Solar Challenge, ending the day just 20km behind the race leader. The top two are now less than 500km away from the finish line in Adelaide.
Tokai and Nuon are equally capable of driving at South Australia's 110km speed limit, but strong sidewinds today seem to have benefited Nuon.
Nuon's worst day was when they lost about 20 minutes to the reigning champions on Day 3. However, they believe their superior aerodynamic performance in both headwinds and crosswinds partially explains today's gain.
According to gossip in the Dutch overnight camp near Pimba, South Australia, Tokai's solar car also lost speed towards the end of today's racing, with speed falling to as low as 70km/h.
The University of Michigan's chance of lifting the WSC title for the first time is over. The third placed team started the day six minutes behind Nuon and 41 minutes behind Tokai. But they ended Day 4 about 107km behind Nuon, after their car shed a mudguard, (repeatedly we are told), and they then had to wait for the back-up truck bearing spares before carrying out a roadside repair, at the expense of valuable racing time.
So, with just 500km left to the chequered flag, the winner of the 2011 World Solar Challenge will certainly be crowned tomorrow. While Nuon is gaining momentum, this race is for Tokai to lose. Unless the Japanese make a mistake or suffer mechanical problems, it's hard to see how the Dutch can get into position to overtake.
In which case, the final result will be a repeat of 2009, with the University of Tokai hailed champions, Nuon, four-time winners in second place, and University of Michigan in third place for the fourth time in a row.
Further north, meanwhile, the race-within-a-race for fourth place is heating up with Dutch team Solar Team Twente ending the day ahead of Ashiya University of Japan, and Aurora, Australia's leading contender.
A quick rewind...
Our first view of the top solarcar teams today came at Glendambo, 250km south of Coober Pedy and 600km from the finish line in Adelaide.
Tokai made it in at 2.54pm (see pic) and left the compulsory checkpoint on time at 3.24pm.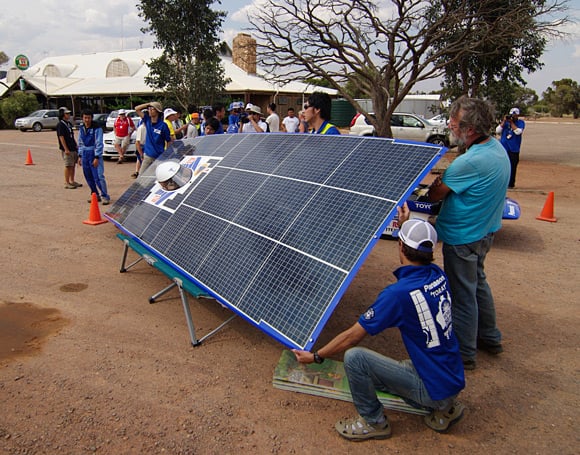 Nuon left Glendambo just before 4pm, gaining five minutes on the race leader. In case you were wondering just how these solar racers pass the night, we caught up with them as they made camp a few kilometres north of Pimba at a tad past 6pm South Oz time: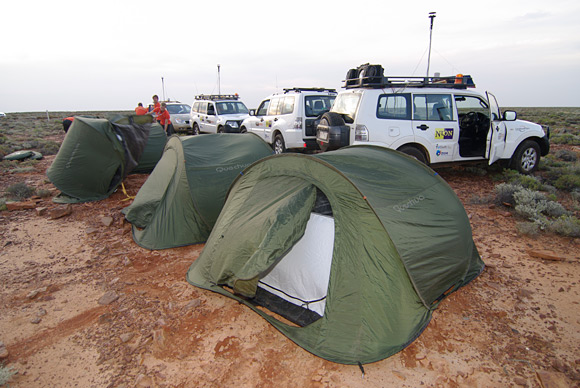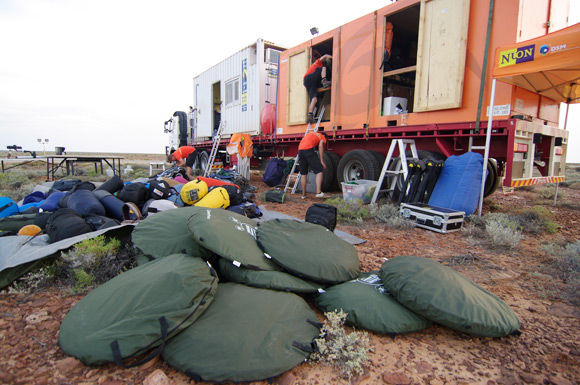 Beer, pokies and solarcars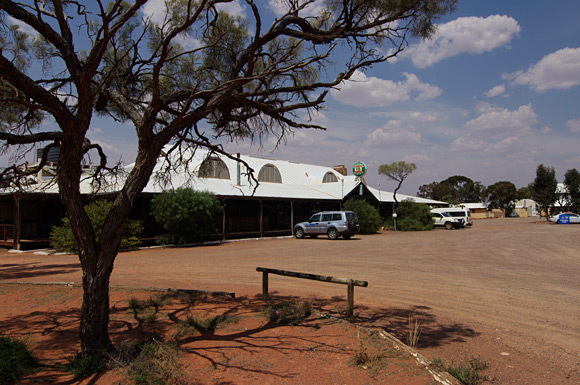 Before we sign off for the night, we'd like to give a heads-up to Glendambo ("Sheep: 22,500, people: 30"), which is the eighth of nine compulsory checkpoints in the 3000km World Solar Challenge. Earlier today Lester and I shared the bar with a group of Serbian miners on their way to Prominent Hill in the Woomera Prohibited zone, a couple of hundred kilometres or so north-east. They appeared to be more interested in the beer and the pokies than in solarcar racing.
Tomorrow, it's onwards to Port Augusta and then Adelaide, and we'll leave you today with a tremendous picture taken by Team Nuon, a reminder of the bushfires that torpedoed racing on Monday afternoon (Day 2). ®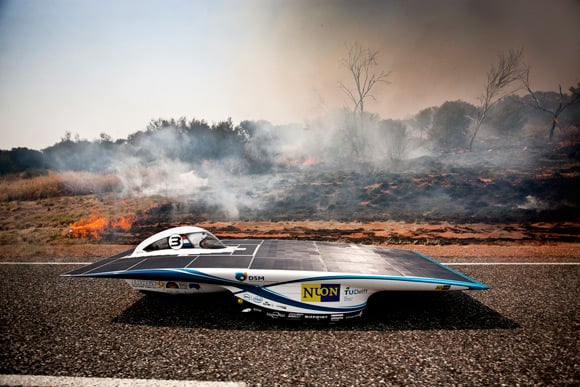 Bootnote
Here's the main World Solar Challenge website.
We're here on Twitter, net connections permitting.
Also check out the cracking race coverage at http://www.solarwebsite.nl.