Original URL: https://www.theregister.co.uk/2011/10/19/review_dell_vostro_v131_laptop/
Dell Vostro V131 13.3in Core i5 notebook
Looks the business?
Posted in Personal Tech, 19th October 2011 11:00 GMT
Review Back in the old days, you knew where you were a Dell business laptop. Heave it out of the box and you'd be rewarded with a giant, hot-running thing with the aesthetic appeal of a pile-up on the M40.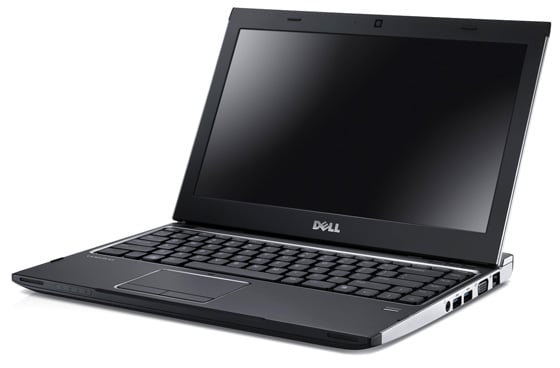 Dell's Vostro V131 looks the business and with the Celeron CPU option can be bought on the cheap
These days, people expect rather more. With the likes of the Apple MacBook Air starting at under £900, it seems only fair that Windows users are catered for with a series of laptops that look the business, and, strange as it is to say, Dell's recent machines certainly do that.
The Vostro notebook's design really is a very nice piece of design – indeed, a harsher critic might describe it as "surprisingly" nice. Folded shut it's a shade under 20mm high, and the back of the screen is finished in reassuring Inspiron metallic grey. The screen doesn't hinge from the back edge, instead starting about half an inch from the back of the machine. The overall impression is one of sleek, understated, tidy design; this certainly isn't a laptop travelling sales reps will be embarrassed to pull from their bags.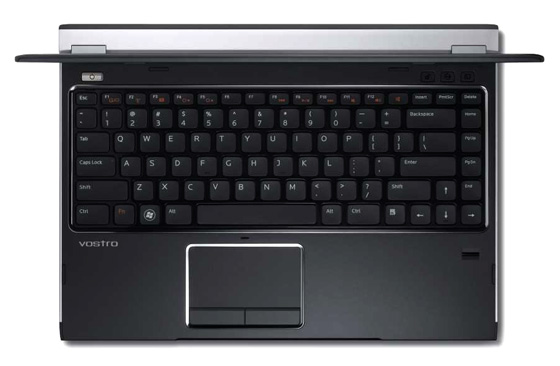 Functional keyboard, but no trackpad scrolling feature
Flip up the 13.3in screen and there's another pleasant surprise: no shiny, reflective glossy panel. Instead, it's a pleasingly old-school matte finish, and a decent resolution of 1366 x 768. Viewing angles are good, although neither this nor size of the screen lend themselves to crowding lots of people around.
The chiclet keyboard is very solid, with the Function keys doing double-duty as system shortcuts such as media playback, controlling screen brightness, and turning the trackpad on and off to avoid unwanted inputs during typing. The only niggle on my review unit was the spacebar, which developed a deeply annoying squeak as soon as I started using it. A minor – but potentially very useful – highlight is the keyboard backlighting.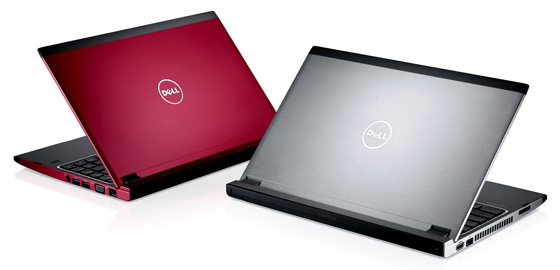 Two USB 3.0 ports are on-board and there's a mobile Sim slot too
The off-centre trackpad is a decent one. Given that the Vostro V131 starts at a frankly silly £360, it's nice to find solid, non-clicky mouse-buttons more akin to the high-quality fare you'd expect on a ThinkPad. The only minor quibble is the lack of a scrolling stripe on the side. Windows users might be able to live without pointless additions such as pinch-to-zoom on their trackpads, but a bit of help with scrolling would be appreciated. There's a well hidden fingerprint reader on the right-hand side too.
Core decisions
Expansion ports are reasonable in number, although given the flat back of the system and the fact that the screen doesn't cover it when it's open it's a pity Dell hasn't used the space for a few more USB ports; as it is a single USB 2.0 port on the left-hand edge is complemented by two USB 3.0 ports on the opposite side. You also get an HDMI port on the left and a VGA port on the right, plus a combined headphone and mic socket.
Benchmark Tests
PCMark 7 Results

Longer bars are better
PCMark Vantage Results

Longer bars are better
Build quality isn't perfect; there's a reasonable amount of flex in the screen and base. It's not enough to suggest the Vostro is going to fall apart the first time someone knocks it off a train table, but it's pretty much the only aspect of the V131 that will give away how little you paid for it.

Minor tweaks in the Core-i5 offerings have increased the clock speed from 2.3GHz to 2.4GHz
The range of options on the Vostro V131 is vast - the cheapest system comes with a frustrating-sounding 1.1GHz Celeron 847 ULV with 2GB of RAM. There's a Core i3-2330M model too, the fastest machine has a Intel Core i5-2430M with 8GB of RAM; other options such as an SSD in place of a mechanical hard disk are also available.
PCMark Vantage Battery Life Results

Battery life in minutes
Longer bars are better
The review sample came with a 2.3GHz Intel Core i5-2410M CPU, with 4GB of RAM to give plenty of space to running applications. This configuration has only recently changed on Dell's website, now the Core i5-2430M CPU has come on stream. Still, it's safe to say that any of Dell's Core i5 Vostros will be up to virtually anything you can throw at them.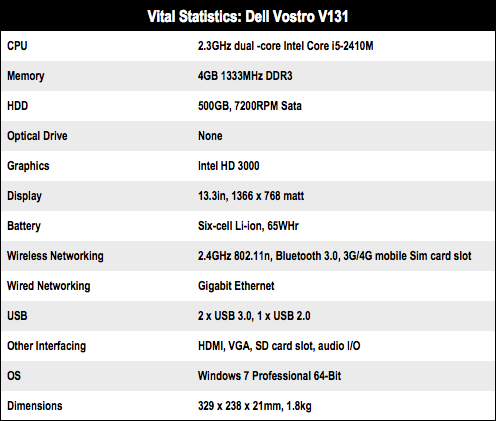 Deal or no deal
Of course, all the performance in the world is no good if the battery dies in half an hour, but the rather bulky, 65Wh battery in the back of the system proved its worth. Left idle, with the screen on at half brightness, and connected to a wireless network, the V131 ran for a highly impressive eight hours and 45 minutes.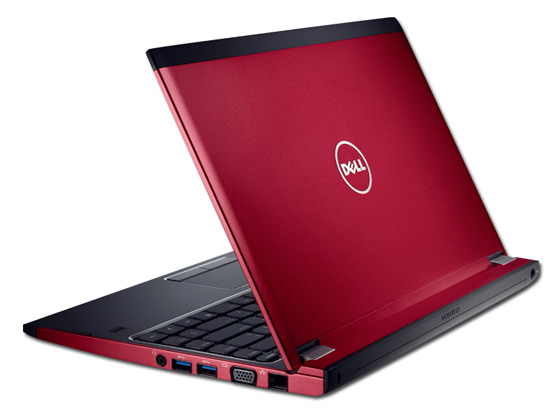 If the styling appeals, there are configuration options across a wide price range
Left looping on PCMark Vantage with the screen at full whack it ran for nearly two hours, so most users should see a result somewhere in the middle. Combined with the V131's barely-there weight of 1.82kg it makes for a beautifully portable machine.
The cheapest Core i5 system, for instance, with Dell's current on-line discounts costs £660 - typically £800 - with 4GB of Ram and a 320GB hard disk – its practical specification and good looks are decent value. It's worth bearing in mind that the Sony Vaio SB is another good-looking machine that also includes an optical drive and discrete GPU that pushes up its price. Having used both, the Sony is marginally more elegant in terms of its build, although its noisy fan detracts from these plus points somewhat.
Verdict
If you tinker with the configuration options you can get a Dell Vostro V131 for an attractive price – the top-end somewhat slightly less so, but only because the silver finish and light weight invites unflattering comparison with Apple's MacBook Air. Without the current spate of Dell discounts, the top-end Vostro costs £960 – which then puts a 13in Air within reach and the 11in model for less, although they run a slower Core i5 chip. Yet at the mid-range, the Dell Vostro V131 certainly holds its own as a portable day-to-day work machine. ®
More Notebook Reviews

Acer
Timeline X
5830T
Sony
Vaio
SB
Apple
MacBook
Air 13
HP
Pavilion
dv7
Lenovo
ThinkPad
Edge E420s