Original URL: https://www.theregister.co.uk/2011/10/17/review_sony_ericsson_xperia_arc_s/
Sony Ericsson Xperia Arc S Android smartphone
Ahead of the curve?
Posted in Personal Tech, 17th October 2011 11:00 GMT
Review Sony Ericsson's first Xperia smartphones could hardly be called stylish but the new 2011 models are a different kettle of fish. The latest, called the Arc S is quite simply gorgeous. Along with the original Arc and the new Xperia Ray, the Arc S may well qualify as one of the prettiest handsets ever made.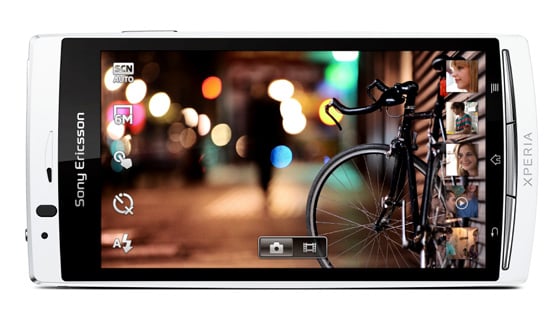 Slimline tonic: Sony Ericsson's Xperia Arc S
The delicate looks conceal an iron fist, a 1.4GHz iron fist to be precise. That extra 400MHz coaxed from the T-for-Turbo version of the same single-core Qualcomm MSM8255 chip is the principle difference between the Arc S and Arc.
While the latter is no slouch, the S goes like greased lightning and the extra horsepower really shows when running about in games like NOVA. 2 or playing 720p video - there is never even the slightest hint of lag or pause.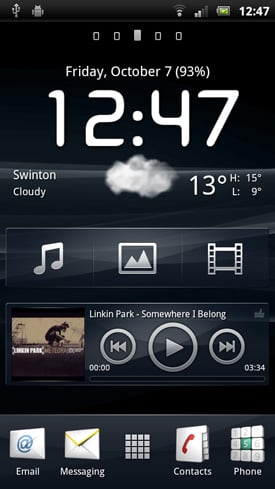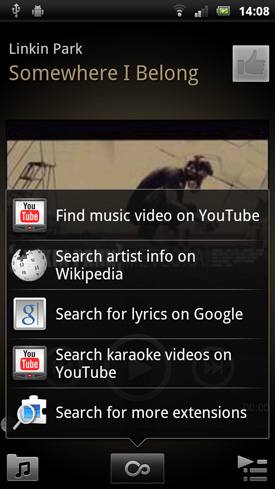 Homescreen and Music player
To quantify that speed, the Arc S returned an AnTuTu benchmark score of 3562 compared to the standard Arc's 2967. With a total 1GB of internal storage, users are left with 330MB free for apps which is probably enough for most people if you dump the larger ones onto the SD card and keep an eye on your caches.
Moving from the interior to the exterior, the delicately arched back may have more to do with styling than ergonomics but when it looks this good, who cares? The Arc S is indubitably a thing of beauty.

Slim and stylish to boot
In keeping with the visual appeal, the 4.2in, 480 x 854 oleophobic Gorilla Glass screen is a shade thinner than the norm, thus putting less – albeit, transparent – material between the LCD panel and your eyeball. The result is a screen that is very bright, sharp and colourful.
Video playback is enhanced by the Bravia Engine picture processing tech pinched from Sony's TV range. How this does what it does is no doubt devilishly complicated but the end results are obvious - enhanced colour saturation, sharper images and less noise.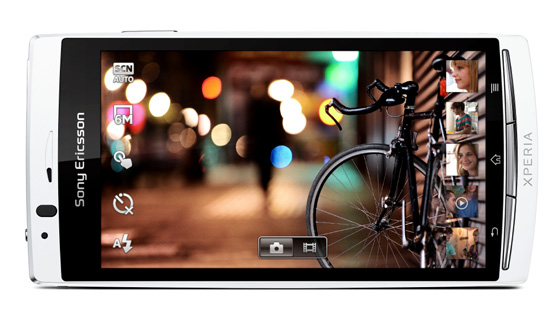 The 8.1Mp camera also has 3D imaging tricks on-board
Pictures taken with the 8.1MP camera don't let the side down either with the low-noise Exmor-R CMOS sensor yielding superb results. Taking pics is further enhanced by the presence of a physical shutter button.
Video can only be recorded at 720p/30fs but I suspect that will suffice for most. Yet the absence of a front-facing camera is a bit of a let down, when both the cheaper Xperia Ray and Play have one.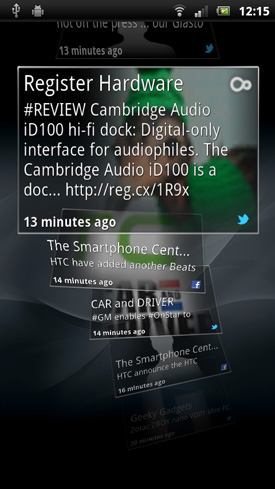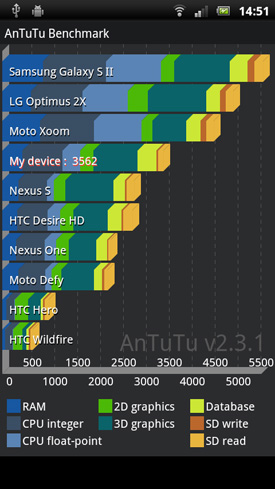 Timescape and AnTutu benchmarks
Turning from the hard to the soft, the Arc S runs Android 2.3.4 and has Sony Ericsson's own rather attractive overlay. The interface abounds with clever little animations which, while serving no real use, are a delight to watch. The widget selection isn't bad either.
Sony Ericsson's Timescape is not quite the all-encompassing a way of tying your contacts, Facebook and Twitter feeds together as HTC's Sense but it benefits from a growing list of third party plug-ins, including ones that link to the K9 e-mail client, Foursquare and London Underground's service updates.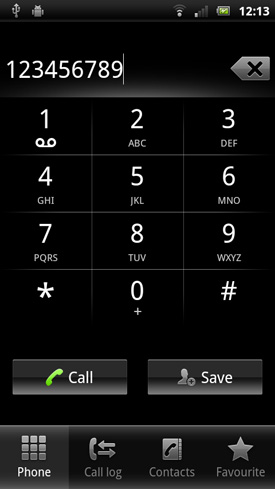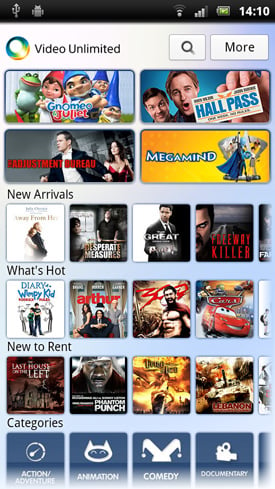 Dialler and Sony's Video Unlimited portal
While on the subject of built-in apps, mention must be made of the fine music player which looks good, sounds superb and features SE's infinity button. Touch this and the player offers to take you to artist-related Wikipedia, YouTube and Google content.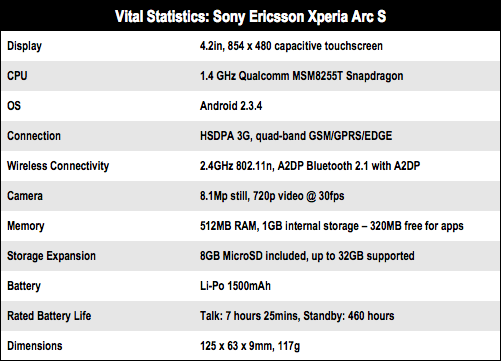 A feature I've left until last because I'm not sure how much use it will be – and because I regard 3D in all its forms as a curse and a blight – is the 3D Sweep Panorama function.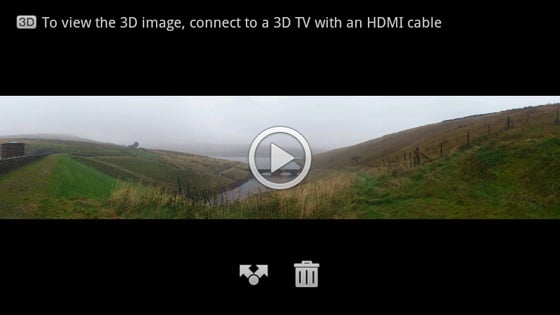 The on-screen 3D panorama function is only effective through a 3D telly
Using it you can take panoramic photos which appear in 2D on the screen - because the Arc S' screen doesn't support 3D - but the phone then fiddles with the image using some cunning algorithms and spits out a faux stereoscopic 3D version that you can view using a compatible TV.
I took some shots up on the moors and headed round to a mate's house to look at them on his 3D Sony telly. Sure, it works well enough, but I struggle to see the reason for it when you can't appraise the 3D effect on your handset. Grumbles aside, at least the panorama feature also functions in 2D mode.
As for the basics, call quality was better than average with background noise particularly well-damped and, like all recent Xperias, the speaker is very good. Battery life was nothing out of the ordinary though. From my varied usage, I'd say you'd be looking for a power socket every 36-48 hours.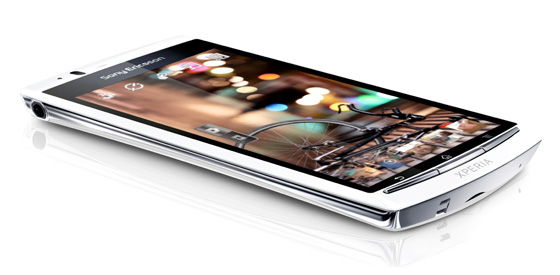 Looking for a capable, stylish and affordable Android handset..?
A final word about accessories. In the box with the handset, I was pleasantly surprised to find an 8GB Micro SD card, a mini HDMI cable and an excellent pair of earphones.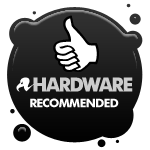 Verdict
The absence of a forward-facing camera aside, I can't think of anything serious to criticise the Arc S for – it looks stunning, has power and speed to spare, packs a lovely screen and, at around £340, really isn't that expensive. ®
Thanks to Vodafone for the loan of the review handset.
More Android Phone Reviews

Sony Ericsson
Mix
Walkman
HTC
Evo 3D
Ten… Androids
to outshine
the iPhone 4S
Orange
Barcelona
Samsung
Galaxy
Fit