Original URL: https://www.theregister.co.uk/2011/10/12/antique_code_show_flashback_the_quest_for_identity/
Flashback: The Quest for Identity
Totally recalled
Posted in Personal Tech, 12th October 2011 09:00 GMT
Antique Code Show Nobody wants to wake up in the wilderness with no memory of how they got there - though it sounds eerily reminiscent of a typical Saturday morning in Camden Town.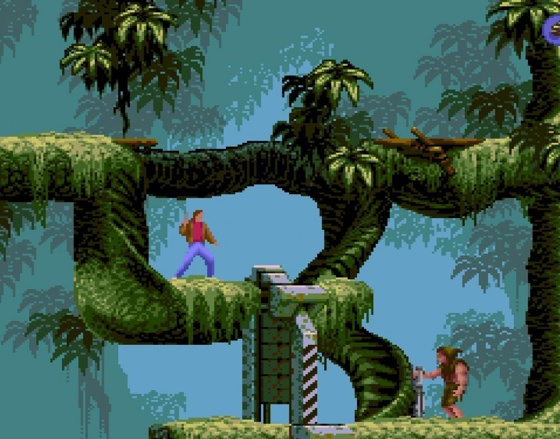 Who are you? More to the point, who am I?
But that's just what's happened to Conrad Hart - and he doesn't even have leftover pizza for breakfast, poor guy. All he's got is a mysterious holocube transmission of himself urging him to get his ass to Mars New Washington.
After a wonderfully-rendered pre-game intro depicting a high-speed airbike pursuit by some mysterious chaps in long, leather jackets - which predated Matrix-chic by seven years - Conrad is shot down and left for dead in the jungle.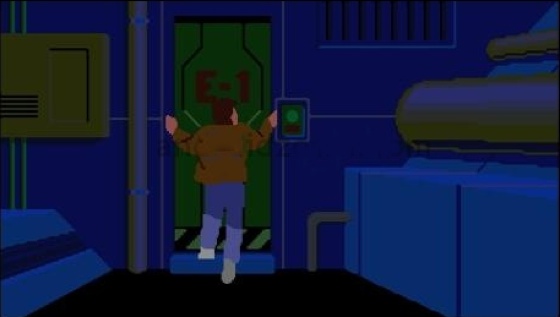 Animated intro-sequences were a novelty back in 1992
This opening level of Flashback sees you negotiating a grid-like platforming arena, not unlike a two-dimensional Tomb Raider, dispatching various aliens, robots and alien robots, to try and fathom just what happened to your memories.
Even amidst the running, jumping, climbing trees and putting on make-up, there are some RPG-lite quest stages, which see you allying with seedy barflies and applying for work in order to pay for dodgy travel papers. The trans-continent subway system lends the game a sense of modest scope and wonderment, and really gives you a feeling of world-weary accomplishment upon completing your various clients' missions.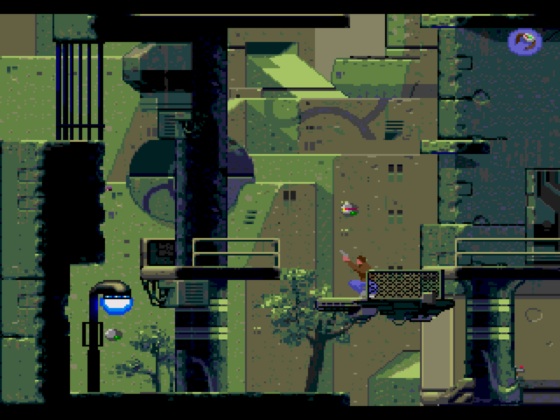 Abandon hope all ye who enter here
The overall vibe of Flashback has been compared many times to classic cyberpunk flicks, such as Blade Runner, Total Recall and The Running Man. In fact, level three, which sees you being forced to compete in Death Tower, a televised life-or-death game show, is an thinly-veiled homage to the latter.
They took his memory. Now he wants it back
Later on, the game transports you to the aliens' home turf to face off against the eeevil mastermind behind all the unpleasantness, and !!SPOILERS!! gives us one of the most ballsy, downbeat endings in a game since Gryzor's slap-in-the-face ending sequence which read: "Well Done. However, the planet blew up and you died."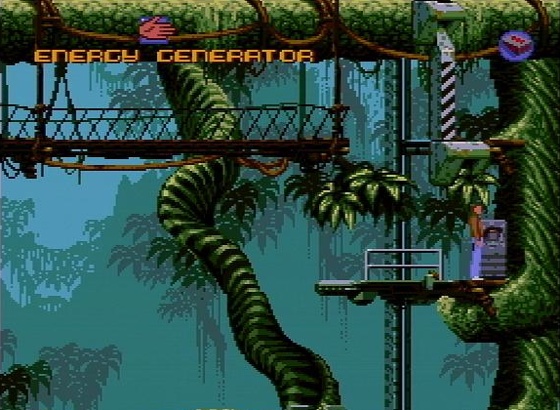 Welcome to the jungle
Each level is bookended by a cinematic full-motion polygonal clip which sheds further light on the sci-noir plot. On most 16-bit consoles this was practically unheard of, as most games of the era were static anime pixel art of guys in purple capes informing us that all our base were belong to them.
Delphine, the clever Gallic guys behind Flashback's spiritual predecessor, Another World, instituted a more advanced, stylised rotoscoping to bring Conrad and his foes to life. Think Prince of Persia with jetpacks replacing turbans. These were arguably some of the best graphics of the early nineties. It's crying out for a hi-def remake, a la Another World, which recently received just that.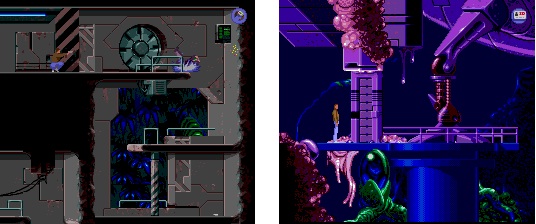 Cyberpunk classic
The music is unobtrusive, and only plays when a particularly tense or dramatic sequence occurs. Most times though you have the ambient sounds of jungle life, or the splodgy, squelchy sounds of aliens squidging about their home planet.
I remember receiving the game as a youngling for my birthday on the Sega Mega Drive - merely two days after playing and completing the cinematic masterpiece that was Another World - and it still holds up even after almost two decades. ®

Developer Delphine
Publisher US Gold
Platforms Amiga, Mega Drive, MS-DOS, SNES, Mac
Year of release 1992
More Info Flashback in the iTunes App Store (£1.49)