Original URL: https://www.theregister.co.uk/2011/10/05/igamer_five_great_iphone_racers/
Five... great iPhone racers
Motor-vation
Posted in Personal Tech, 5th October 2011 10:00 GMT
iGamer If there was any doubt about the suitability of the iPhone or iPad as a platform for racing games, the sheer variety, number and quality of those now available on the App Store has surely killed it stone dead.
So many, in fact, that picking a decent one can seem daunting. Here's a helping hand: what I think are the five best ones. It's hugely subjective, and if I've missed out your favourite racing game, let us all know about it in the comments. Or flame me.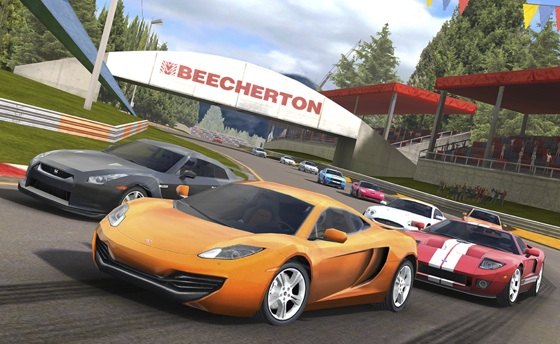 The list below contains racing games that cover the gamut of the genre, from the brilliantly realistic Real Racing HD, to the karting fun of Sonic All-Stars Racing, and the topdown coin racer LilRacerz Pro. Rev your engines…
Sonic All-Stars Racing

Fans of Mario Kart will need no encouragement to play this, the closest thing on iOS to that iconic game. Play as your favourite Sonic character on 15 courses and dodge obstacles, fire missiles and pull All-Star moves. There are 25 missions, three grand prix trophies and a battle mode which allows you to duel it out with a competitor. There are online and Bluetooth modes to add to the fun.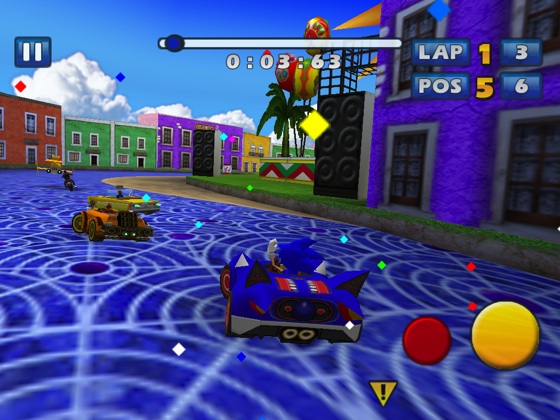 Reg Rating
70%
Price
£1.99
Download
iPhone/iPad
Reckless Racing HD

If speeding along a dirt track in an old jalopy is more your thing than burning rubber in the latest sportster, Reckless Racing HD is a must. The iPad version has eight tracks, each with an unlockable reverse version. Drive Cletus' jeep, Lurlene's hot wheels, Floyd's wagon or one of eight other vehicles. With three modes - Dirt Rally, Hot Lap, and Delivery - and the opportunity to progress from Bronze to Gold, and to play online, there's enough here to keep you yee-hawing for hours. Oh, and there's banjo music too.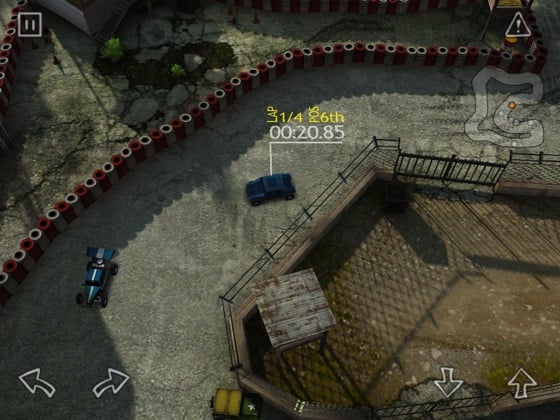 Reg Rating
75%
Price
£2.99 (iPad) £0.69 (iPhone)
Download
iPad
•
iPhone
•
iPhone free version
LilRacerz Pro Rally

This top-down iPhone racer has lots of retro-cool and is terrific fun. With track names like Silverphone and Dayphona, it's clear the developers have a warped sense of humour, too, which is always good. The steering can be tricky to master, and you'll sustain damage when you crash, limiting your ability to progress. You'll also have to unlock tracks and cars one by one. But it will suck you you in until you wonder where the hours have gone.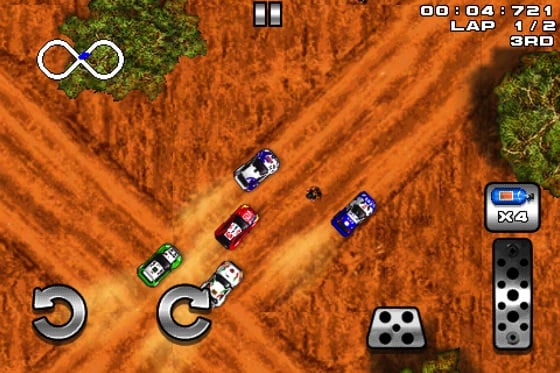 Reg Rating
80%
Price
£1.49
Download
iPhone
Real Racing 2 HD

The joy of Real Racing 2 HD is in its detailed graphics, terrific soundtrack, and brilliant physics engine. Climb into the driver's seat for a Quick Race or play in Career Mode and work your way up from rookie. With 12 tracks, 48 cars, and online gameplay you won't get bored.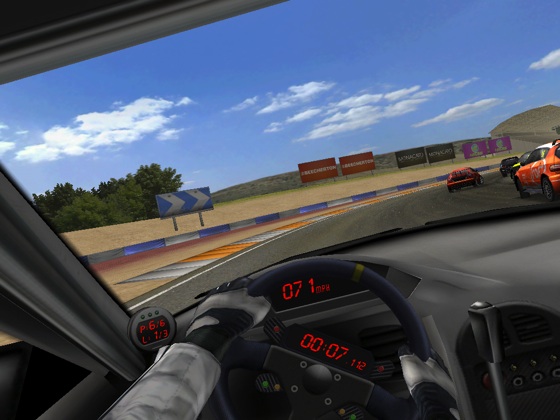 DrawRace 2 HD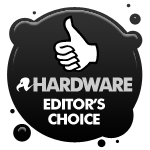 It's another top-down racer, but DrawRace 2 HD is very different to the others here. Instead of controlling the car, you draw a route around the track with your finger. Slow down entering corners and accelerate out of them and along the straights. Pick the right line and you'll win. If not, it's back to the drawing board. The graphics are gorgeous and the soundtrack's not bad, either. Brilliant fun.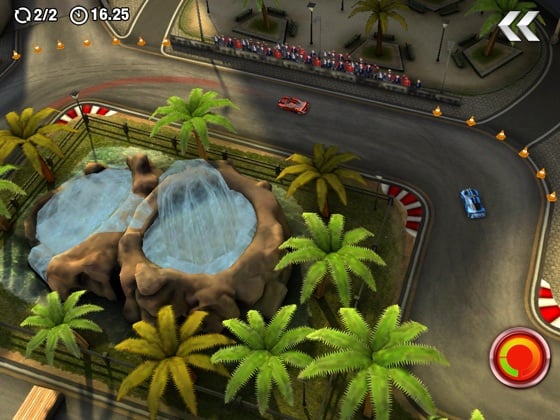 iGamer covers the best in mobile gaming, from Android to iPad, every other Wednesday. If you think there's a great game we really should cover, please let us know.