Original URL: https://www.theregister.co.uk/2011/10/04/review_media_player_crystal_acoustics_mediamatchbox/
Crystal Acoustics MediaMatchBox
Tiny media player with fantastic format support
Posted in Personal Tech, 4th October 2011 07:00 GMT
Review This minuscule media player from home theatre specialist Crystal Acoustics combines a go-anywhere form-factor with play-anything decoding.
Indeed, if there's a file suffix the MediaMatchBox can't manage, then it probably isn't worth playing.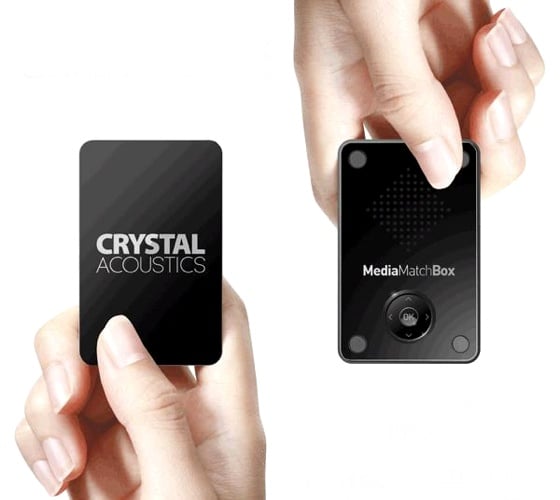 There are basic controls on the player's tum
As befits a box that weighs just 40g and stands barely 16mm tall, there's not too much to report when it comes to connectivity. Just an HDMI output, an SD card reader and USB. The latter supports drives formatted FAT 32, NTFS or HFS+.
The gadget looks smart enough - it's black and shiny - and has a green LED which glows bright when active. The device isn't larger than the flat and nasty remote it ships with. Using this is akin to popping bubble-wrap.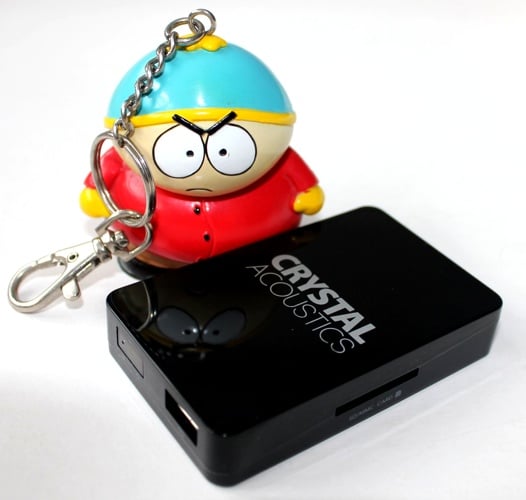 A set-top box you could actually put on top of your flat panel
Control buttons can also be found on the underside of the unit itself. These allow you to find content without recourse to the zapper, which presumably helps if you take the player out on the road.
More likely, though, the MediaMatchBox will find itself Blu-Tack'd to the side of a TV. Thanks to the astonishingly adept Realtek 1055 chip beneath the bonnet, file support is a broad as an elephant's back. It would probably be simpler to say what it can't play – but I haven't found anything yet.
In this regard, it's a significant step up from the brand's cheaper player, the PicoHD5.1.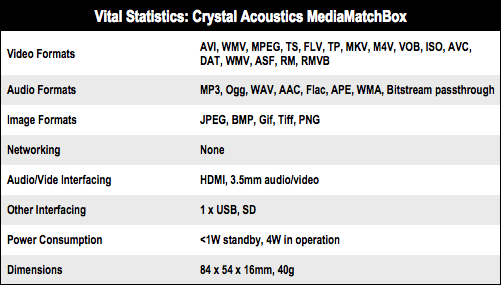 Teeny, tiny yet packed with codecs
The MediaMatchBox made short work of my test folder of file types: AVI, WMV, MPEG, FLV, TS and MKVs all played. Subtitles are adjustable, with selectable colour and size.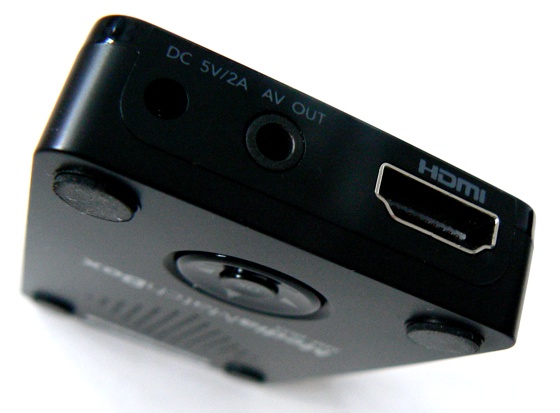 HDMI and a composite video adaptor cable are your only video outputs
The MediaMatchBox can also cope with DVD and BD ISOs, offering multichannel bitstream or LPCM audio streaming.
If you're more interested in using this media player for music, perhaps in conjunction with an older AVR, then you'll find equally robust compliancy. It's happy with MP3, AAC, APE, Flac, Ogg, WAV and WMA files. Audio post processing is limited to a Night Mode range suppressor. Album art is displayed when available.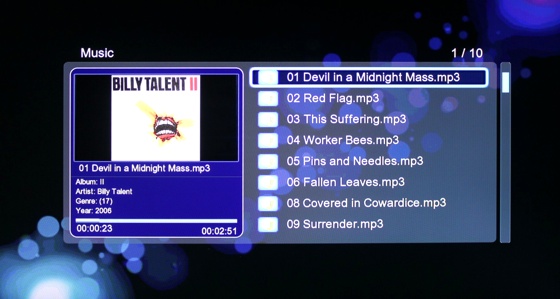 The UI isn't a gem of aesthetics, but it's functional
It can also display JPEGs, BMP, PNG and Gifs.
Crystal Acoustics hasn't done much to pimp the interface of the MediaMatchBox - it offers the basic Realtek UI. That said, it's sharp and colourful, with direct navigation to Movies, Music, Photos and Settings. The HDMI output is variable up to 1080p/24 and there's a video zoom for anyone that can think of a use for it.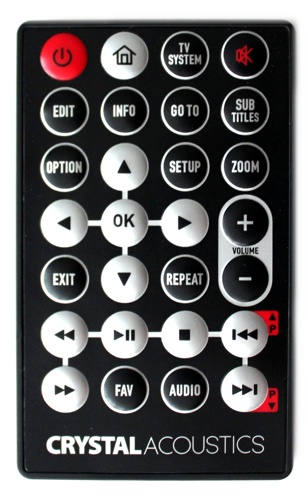 Using the remote feels like popping bubble-wrap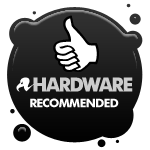 I still found it the MediaMatchBox a little slow when it comes to scanning connected drives. It occasionally misses stuff as well, requiring you to resort to the File Management tool to riffle through nested folders. There is some basic file editing built-in, with Copy, Paste, Delete and Move options on files or folders.
Verdict
The MediaMatchBox is a great advert for the new Realtek chip, and a super little media player in its own right. If you're looking to upgrade your TV or AV system it provides a slick user experience in a tidy chassis. ®
More Media Player Reviews

Crystal
Acoustics
PicoHD5.1
PCTV
NanoStick
T2
PopBox
3D
Digital
Stream
DPS-1000
Elgato
Tivizen