Original URL: https://www.theregister.co.uk/2011/10/03/apple_to_launch_iphone_4s_tomorrow/
iTunes beta, Vodafone flag up iPhone 4S
8GB iPhone 4 makes a pre-release appearance too
Posted in Personal Tech, 3rd October 2011 09:46 GMT
Evidence is building that Apple will indeed announce the iPhone 4S tomorrow.
References to the 4S have been spied within the pre-release version of iTunes 10.5 being provided to iOS 5 developers, 9to5Mac reports.
String data suggests that the 4S is the 'N94' handset that has been much mentioned in rumours through 2011, and that its model number is 'iPhone4,1'.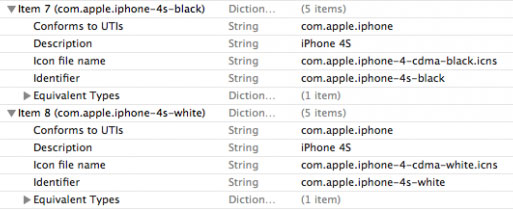 Source: 9to5Mac
To muddy matters, the 4S is seemingly referenced only as CDMA phone.
Separately, Gizmodo's Brazillian offshoot has posted a snap of an iPhone 4-like front panel allegedly tagged with the code 'N90', suggesting to many pundits that this is the anticipated low-cost iPhone 4, possibly with 8GB of storage.
But the best evidence for the 4S comes from Vodafone Germany, which apparently added the handset to its website in both black and white forms, each with a choice of 16GB, 32GB or 64GB of storage, according to German-language site iPhone-Ticker.de
A screengrab from MacRumors also shows the presence of the 8GB iPhone 4 in both colours.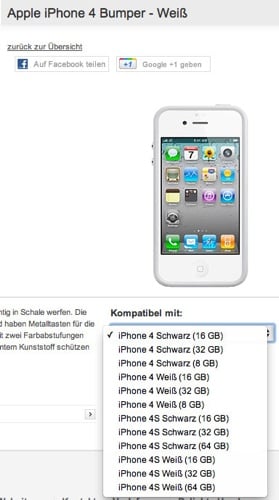 Source: MacRumors
In less than a day and a half, we'll have all this - or not - from the horse's mouth. ®