Original URL: https://www.theregister.co.uk/2011/09/29/amazon_accepts_kindle_fire_android_tablet_will_be_rooted/
Amazon accepts Kindle Fire will be rooted
Not raising barriers against hardware hackers?
Posted in Personal Tech, 29th September 2011 12:38 GMT
Amazon has confirmed that its Kindle Fire 7in Android tablet can be rooted - and that it expects it will be soon enough.
The retailer will apparently do nothing to prevent hardware hackers getting into the gadget's software innards, Jon Jenkins, director of Amazon's Silk browser project, suggested to PC Mag.
"It's going to get rooted, and what you do after you root it is up to you," he said.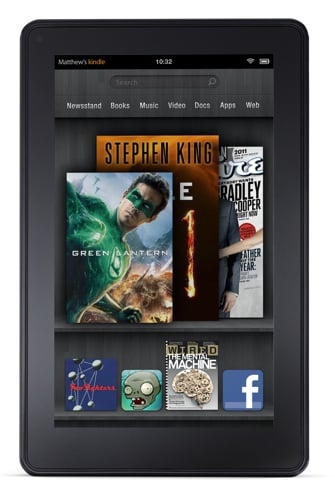 Jenkins didn't say whether doing so will void your Kindle Fire's warranty, but we guess it will. And he didn't know whether the device's bootloader is locked, but the implication is that it is not.
And if it is, hackers will almost certainly find a way around it promptly. The temptation to own a 7in, dual-core tablet that will only set them back $199 (£127) will be too great.
The Kindle Fire goes on sale on 15 November, but Amazon will initially only sell it in the US. The sound you hear is all those 'we buy it here and ship to you there' services rubbing their hands in anticipation. Low-cost tablet fans too. ®