Original URL: https://www.theregister.co.uk/2011/09/28/antique_code_show_lucasarts_monkey_island/
The Secret of Monkey Island
I rate pirates
Posted in Personal Tech, 28th September 2011 10:00 GMT
Antique Code Show The Secret of Monkey Island ignites the urge to buckle swashes in everyone and 20 years on from its debut everyone I know still loves this game.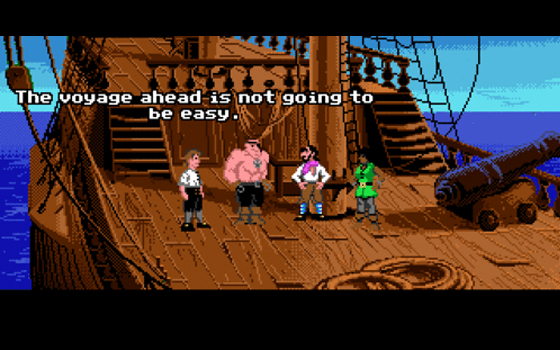 She goes sixty miles to the galleon
Especially my friend Pippa, who manages to constantly find parallels between our pop punk adventures and Guybrush Threepwood's buccaneering quests. Maybe this has something to do with the game's awesome soundtrack - a tip of the (tricorn) hat goes to composer Michael Land.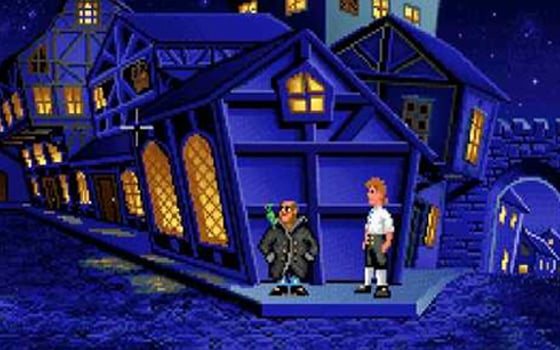 'Cockatoo?'
'Why, how many have you nice young man, you?'
To me, Monkey Island represents more than a game I enjoyed back in the day. It's the first game that really sucked me in. The first game that transported me to another realm, that took me on an adventure that innumerable other games in the same genre would try in vain to imitate, but never quite equal.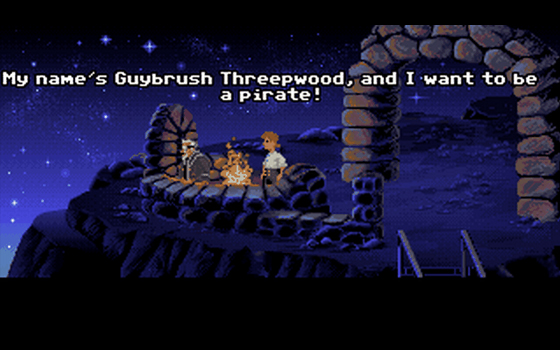 OK, but you'll need to change your name. How about 'Seaman Staines'?
The best thing about Monkey Island is its combination of wonderfully droll pirate storyline and gratifyingly Machiavellian puzzles. It was the fifth game to use the SCUMM (Script Creation Utility for Maniac Mansion) gaming interface: choose a verb and an object to couple it with, and the game would provide a response.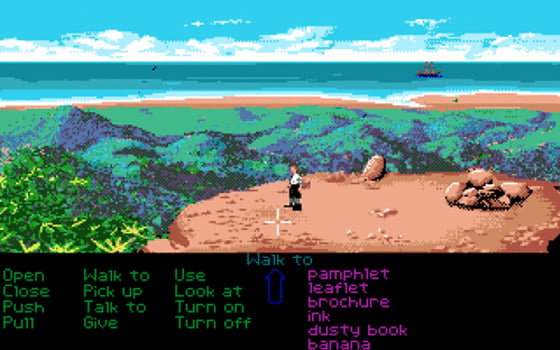 Is that The Black Pig out there?
I play aspiring pirate Guybrush Threepwood, a gullible young dude with a thirst for adventure and a complete lack of awareness of what lies ahead. There's no looking back as I quest to fulfill my misbegotten destiny and solve the strange secret that lies in at the heart of Mêlée Island, the pirate-infested hub of Monkey Island.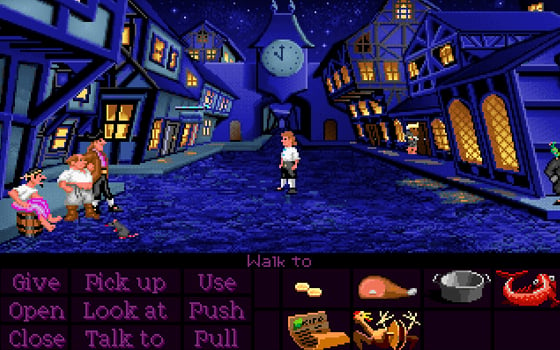 Isn't this street a little clean for the 18th Century?
At a local tavern, a trio of pirate leaders gives me three trials to complete in order to be considered a proper pirate. The challenges test my pirating abilities in sword fighting - peppered with insults and witty comebacks, scripted by sci-fi scribe Orson Scott Card - looting and treasure hunting.
Shiver me timbers
While I'm busy getting my swash on, the evil ghost pirate LeChuck kidnaps my babe, Mêlée's gorgeous governor, Elaine Marley, and takes her to the shadowy Monkey Island. It's up to me to get a ship and a crew together, and save my lassie from LeChuck's shocking subterranean lair.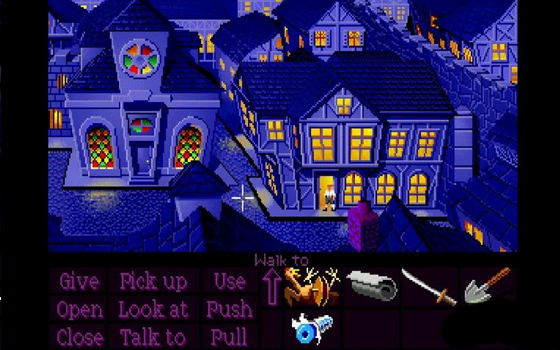 Perspective's always the first to go after a night on the grog
The fun in Monkey Island definitely lies in the exploring and it's non-linear story telling. It doesn't matter in what order Guybrush completes his tasks, so I never feel excessively bullied through the plot, and can explore the game world at will.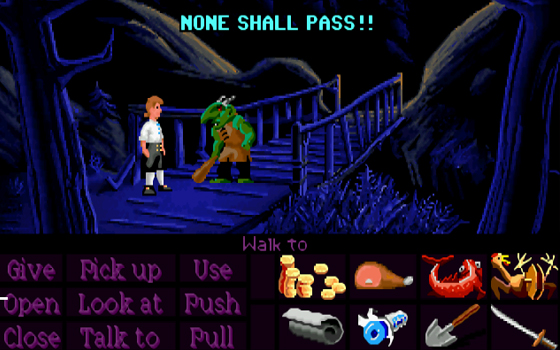 You gotta troll with it
Another key strength is that Guybrush doesn't die as a result of taking a wrong course of action. This is always a bonus when you're cheek to cheek with crazy ass cannibals, voodoo goons and curious conversations.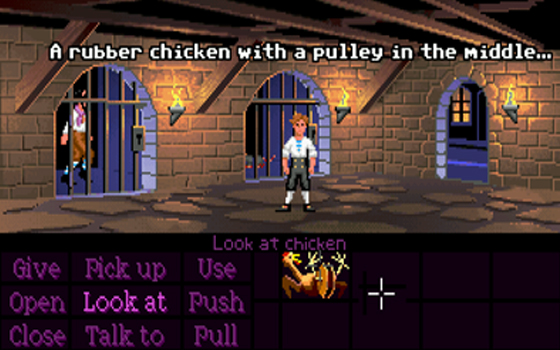 You fail. Go to jail
Thanks to game developer Ron Gilbert's vision, The Secret of Monkey Island still feels vibrant and skillfully paced. Classic enough to spawn three sequels, all of the titles in the series have now been collected together and revamped with some pretty pretty HD graphics in one special edition.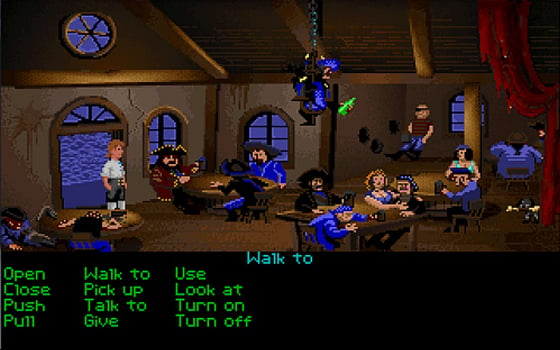 A rude tavern, then...
Its slow pace may send kids brought up on Call of Duty and Halo into fits of impatience, but I can't imagine anyone you know who wouldn't want this for Christmas.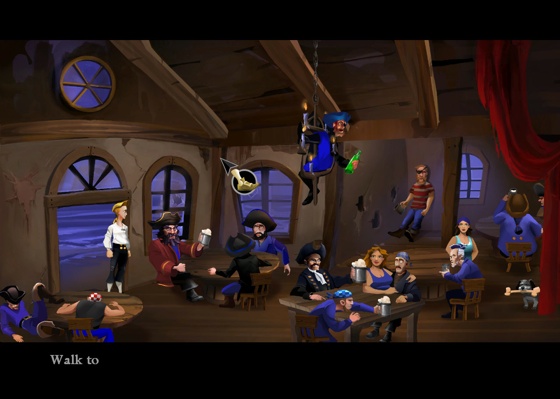 ...and now
"Please? Pretty please? Please, pretty please, with sugar on top?" ®
Reg Hardware will be revisiting memorable titles from gaming's illustrious past every fortnight