Original URL: https://www.theregister.co.uk/2011/09/23/games_review_f1_2011/
F1 2011
Lap it up
Posted in Personal Tech, 23rd September 2011 12:00 GMT
Review It's a funny old sport, F1: an ever changing maelstrom of rule adjustments and technology upgrades, ensuring any given season is entirely disparate from the next. Imagine if FIFA suddenly deemed that football's throw-ins were to become kick-ins, before adjusting the rule once more the next.
That's precisely the issue facing F1 teams where, by way of example, changes from last season to this include the introduction of the Pirelli tyre, the option of deploying the drag-reducing DRS rear wing adjuster, the reintroduction of the KERS boost, and the end of the adjustable front wing.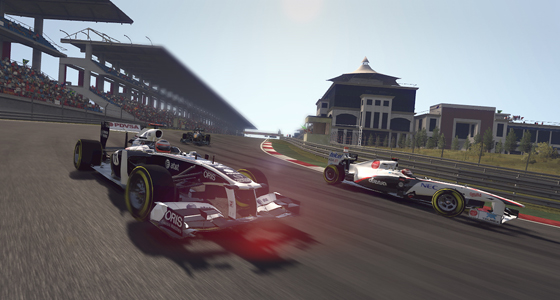 Round the bend
Coping with such drastic, ever changing demands while simultaneously remaining competitive is perhaps the main challenge facing your average F1 team and now, having acquired the official licence, it's the challenge of Codemasters too… and hasn't it done well?
F1 2011 overhauls almost every part of F1 2010 that caused the occasional gripe among the sport's hardcore petrolhead following. Where before AI-powered drivers barely recognised your existence, they now make practiced, intelligent manoeuvres in a bid to overtake. Where before cars felt a little too slippery to handle, they now feel perfectly weighted and the previously basic online mode has been rebuilt from the ground up.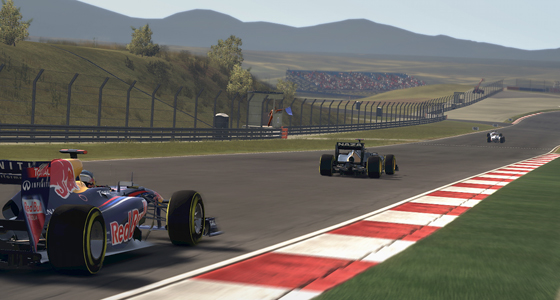 Dire straights
As for perhaps its biggest limitation, that this is after all a game based entirely on a largely processional sport, well that's been addressed too, up to a point. Cars of the various teams handle markedly differently – a big improvement on 2010 – while enough artistic license - particularly at easier difficulty settings - has been granted to allow opposing teams to compete with each other, so keeping proceedings interesting while safely navigating the Red Bull/Vettel dominance seen in real-life F1.
But don't despair, race fans - crank up the difficulty and the usual suspects will all be putting in the quickest lap times.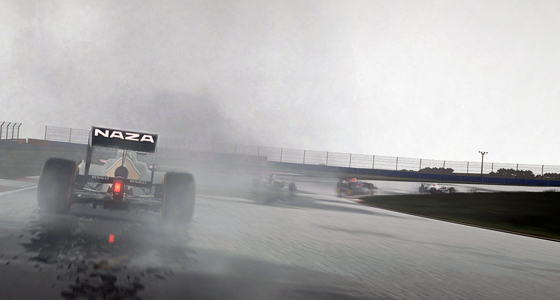 Smoking up the rear
F1 2011 is also, out of sheer necessity, a game of compromise; when you think that a true F1 sim would be all but impossible to drive for mere mortals, it stands to reason that Codemasters has once more had to compromise when it comes to the handling of the cars. How they've negotiated this hurdle, however, is highly commendable. The player is able to choose from a whole suite of options and customisations in order to bring the game down (or up) to fit their racing ability and quantity of disposable time.
One KERS
For example, race weekends – that's practice, all three sessions of qualifying, and the grand prix itself - some 90 minutes of driving itself – can be scaled down, therefore reducing qualifying to just the one session or the race to a mere 20 per cent of the necessary laps.
That's perfect for those of us without an hour and half of free time and indeed a must given there's no option to save your progress mid-race.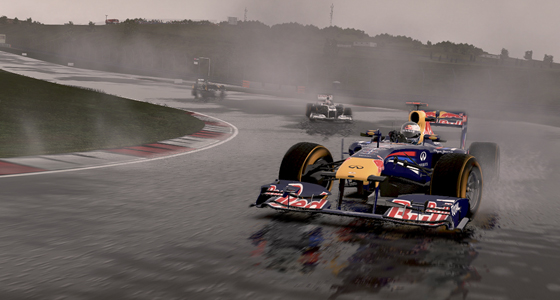 Red Bull gives you wins
Cleverly, this scaling down has been implemented in such a way as to create what is essentially a microcosm of the standard race weekend. Aspects of a race, such as pitting for tyres, managing fuel conservation, and managing KERS (Kinetic Energy Recovery System) and DRS (Drag Reduction System) are all still necessary despite the reduction of the required number of laps.
You'll also have to aim for your R&D targets – specific lap times and finishing positions – in order to develop your car throughout the season and remain competitive.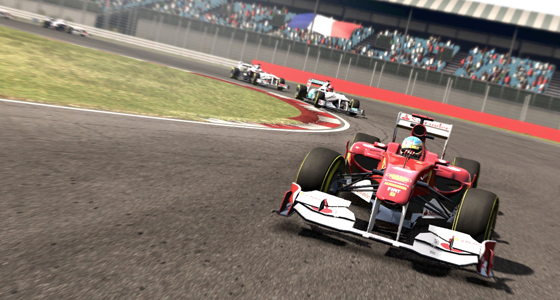 Wheel meet again
Other than these optional changes, you can also use a selection of driving aids, from lines on the track to mark out racing lines and braking zones, to automatic gears shifts and so on. Getting to the point at which you're comfortable enough to turn off all of these aids is, of course, the goal and, because Codemasters has crafted such amazing driving physics, those aids really are training wheels you'll want to be leaving behind as soon as possible to get the most out of the game.
In fact, where 2011 shines over its predecessor is precisely where it matters: on the track. The cars feeling grippier and more responsive than in 2010. Is that because this year's real-life F1 cars are just better than last years – tyres, added downforce, etc. – and the game has naturally followed suit? Maybe.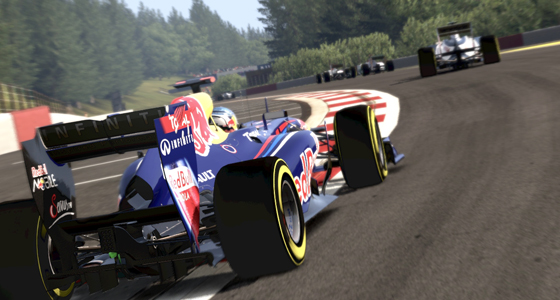 New skid on the block
There's certainly no disputing that constantly looking to use KERS and DRS while shifting, hitting the brakes and guiding the car makes for a more engrossing experience - and one entirely down to the real life rule changes.
Monocoque up
Happily, if you're limited to using a pad, you shouldn't feel short-changed either, with cockpit controls and functions all nicely mapped to the analogue stick and buttons. However, as with all the best racing sims, it responds best with a wheel and using my Driving Force GT attached to my trusty ironing board - don't knock it until you've tried it - didn't disappoint. Opening out the throttle, hitting apexes and clipping kerbs all met with a satisfying amount of feedback. That the car gradually comes to life as tyre and break temperature hit optimal levels is particularly impressive.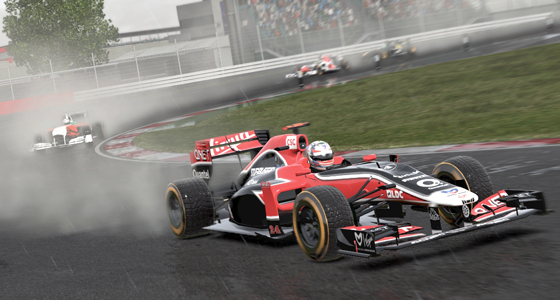 Steaming round the corner
The AI helps create a more convincing experience too, no longer set on seemingly preordained paths which they inexorably tread whether you happen to be in the way or not. Instead, your competitors will keep in touch with you and bide their time before making a move. Your engineer's messages make for more of a spectacle too, keeping you apprised of your relative position on the track.
F1 2011 is visually superior too, with sharper textures, colours truer to life and a heightened level of detail throughout. Where there's a marked difference is in the weather effects, inclement weather making for some picturesque scenes as rain slicks the tracks and renders the car in front a ghostly mirage. The sound too has been beefed up, engine noises now much more accurate to real life.
Changes have been wrung in the online multiplayer stakes too, the online lobby system helping organise players and the chance for 16 players - and eight AI drivers - to go at it proving quite the spectacle.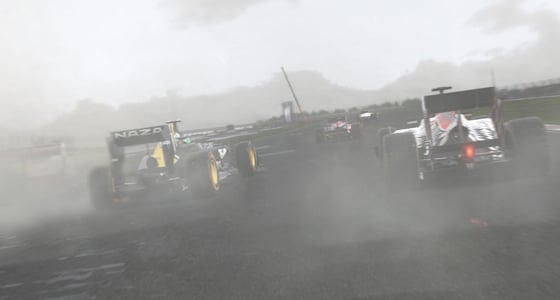 Mist the finish line
There's even a local split-screen mode on offer if you'd rather keep the game in-house and go for the Constructor's Championship with a friend.
Verdict
Fans of the original Codemasters F1 were crying out for perhaps three things: a more involved driving simulation, better AI and the implementation of this year's FIA rulebook. That's exactly what the developer has delivered, even seeing fit to throw in more robust multiplayer, improvements to the visuals and the introduction of the safety car.
The fact that this is a painstakingly accurate F1 sim does, of course, mean it won't appeal to everyone but, put the time in, and prepare to be rewarded. ®
More Games Reviews

Gears of War 3
Resistance 3
Dead
Island
Driver:
San Francisco
Bodycount