Original URL: https://www.theregister.co.uk/2011/09/22/review_smartphones_android_orange_barcelona/
Orange Barcelona Android Qwerty phone
City slicker?
Posted in Personal Tech, 22nd September 2011 07:00 GMT
Review HTC's ChaCha aside, BlackBerry-style Android messaging phones are a rare and unimpressive breed. And I, for one, am not all that sure about the look, price or point of the Facebook-centric ChaCha.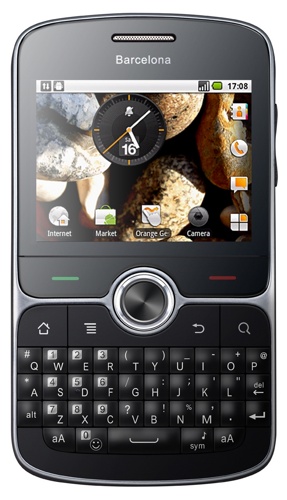 Changing the Android Qwertyphone landscape?
But Orange, which has a track record for bringing Android to the huddled masses that is already rather impressive thanks to its San Francisco and Monte Carlo handsets, has launched a Qwerty Android phone for a hundred quid.
Called the Barcelona - it's the Huawei U8350 Boulder under the Orange trappings - it has a 41-button keyboard, a 2.6in, 320 x 240 capacitive touchscreen and runs Android 2.2.
Only 9.9mm thick, the Barcelona is dainty for a messaging phone, but though made entirely of plastic, it feels solid and durable. The absence of silly colour schemes and blue 'F' buttons has helped keep the looks restrained and businesslike.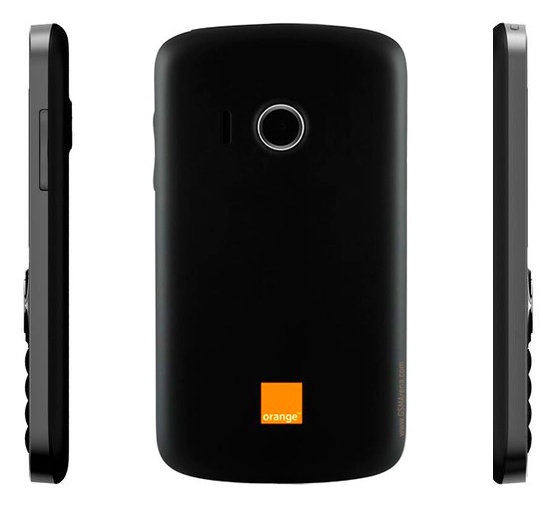 The screen is a run-of-the-mill LCD, but it's still bright and colourful enough to satisfy most users. There's not much wrong with the its performance in sunlight, either, and even when held close, text appears acceptably crisp and sharp. Fire up the web browser and text reflows promptly. You get pinch-to-zoom too.
The plastic screen is satisfyingly reactive and accurate to the touch. Space may be a bit tight for a touchscreen UI but when you consider the plethora of control options offered by the various physical buttons, it makes more sense.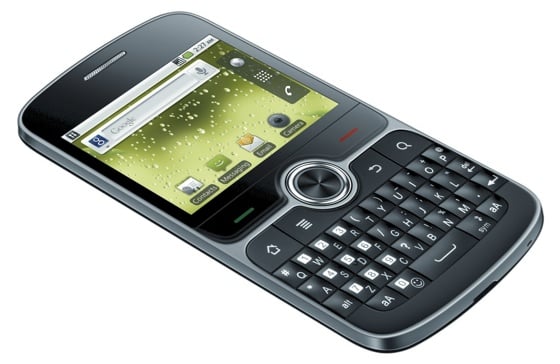 Under the Orange branding, Barcelona is a Huawei Boulder
Underneath the screen you'll find a physical five-way navpad surrounded by two large call keys and the four traditional Android buttons. It's a layout much like any regular Qwerty handset and renders the touchscreen almost superfluous.
The keys themselves are slightly domed and made of hard plastic which makes everything look and feel much like a mid-range Nokia messenger. That's no bad thing, and the Barcelona's keypad is pleasant to the touch, easy to use, and lacks obvious idiosyncrasies.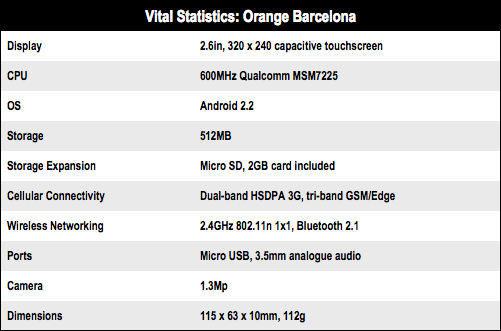 Solid rather than snazzy
With a Qualcomm MSM7225 chip running at 600MHz and 256MB of Ram, performance is brisk rather than fast but it is still a handset I could live with on a day-to-day basis. The lack of absolute grunt only shows up when playing videos or graphically intense games, but who buys a phone with a 2.6in screen to do that?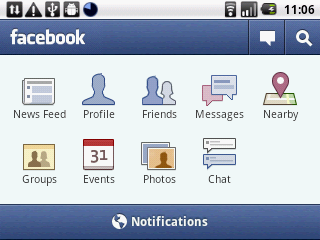 Apps look fine on the landscape 320 x 240 screen
Connectivity is on the money with 802.11n Wi-Fi, Bluetooth 2.1, GPS, a Micro SD card slot good for 32GB cards - at the time of writing, Argos is offering a free 8GB card in place of the standard retail pack's 2GB - Micro USB charging and a 3.5mm audio jack.
On a smaller screen, Orange's bespoke launcher is less of an eyesore than it is on the Monte Carlo so there is less reason to swap it out and lose the Gestures feature which lets you launch apps by drawing a pattern on the screen.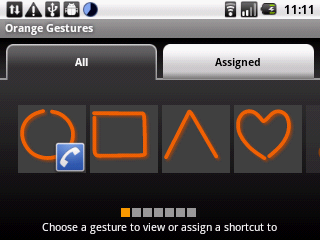 Gestures are useful on a small screen
The Barcelona does, however, come laden down with all the usual fixed Orange apps, including the entirely redundant Orange Maps and Mail, and a store to shill ringtones. This means you only have 130MB left in the system storage for Market apps.
Again like the Monte Carlo, but this time in a good way, the Barca comes with Orange's Signal Boost UMA system which enables cellular operation over Wi-Fi and HD Voice Adaptive Multi-Rate Wideband speech encoding. HD Voice aside the Barcelona makes a more than decent little voice phone.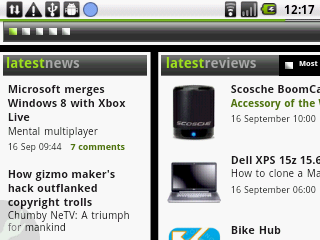 The browser reflows text and supports pinch-to-zoom
The camera, on the other hand, is very basic, with a resolution of just 3.2Mp, no flash and no auto-focus. Snaps will suffice for mobile uploads to Facebook and Twitter but not a lot else. Video can be shot at a maximum of 352 x 288 at 20fps.
With so little screen real estate to illuminate, I expected better from the 1200mAh battery than the close to two days I actually got. It seems to be a feature of budget Chinese handsets that the batteries don't live up to their advertised ratings.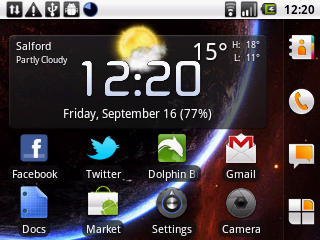 The Orange launcher doesn't look too bad here
As for the competition, Samsung's Galaxy Pro has a faster, 800MHz CPU and a bigger screen, though it costs more. Nokia's similar-looking C3 is cheaper but the 2.4in screen and Series 40 OS count against it, so the Barcelona wins by a nose.
Verdict
Does the Barcelona make a better buy than the identically priced San Francisco? The battery life is a little better it has a more up-to-date OS, but the San Fran has the bigger and better screen so it all comes down to how you prefer your keyboard: physical or virtual? If the former I can't see anyone being disappointed by the Barcelona at the price Orange is asking. ®
More Budget Phone Reviews

Orange
Monte
Carlo
Vodafone
Smart
HTC
Salsa
Nokia
C1-01
Motorola
Defy