Original URL: https://www.theregister.co.uk/2011/09/21/hammacher_schlemmer_introduces_worlds_smallest_camera/
World's Smallest Camera gives big snappers the finger
Honey, I shrunk the DSLR
Posted in Personal Tech, 21st September 2011 09:52 GMT
Hammacher Schlemmer has been zapping tech with Duke Nukem's shrink ray once again, now reducing a digital camera down to the size of a gobstopper.
The World's Smallest Camera - as the company actually names it - measures just 26mm square. The 2Mp snapper takes shots at a resolution of 1600 x 1200 as well as 30fps video clips at 640 x 480, all of which is saved on the 2GB microSD card included. This can be expanded to 32GB.
The rechargeable battery lasts for just 30 minutes, but only takes an hour to charge, which as well as viewing and downloading content, is achieved through the built in USB port.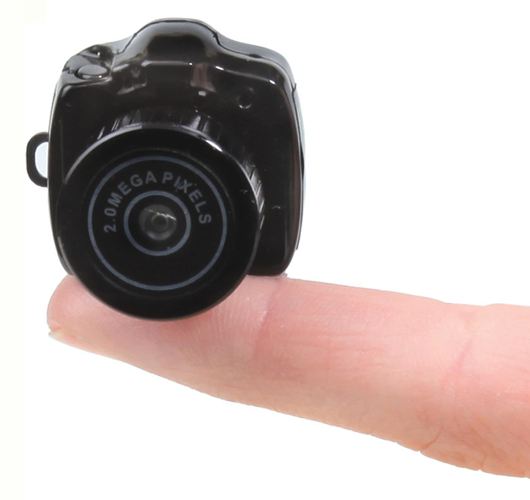 Smartphone cameras may well top such spec these days, and with some of the kit doctors use, there are certainly smaller snappers out there. However, any working camera with the look of a DSLR that could fit inside a Kinder egg is worth noting.
So if you fancy adding one to your dollhouse of miniature machinery, the Worlds Smallest Camera is available for $100 (£64) at Hammacher Schlemmer.
Other tiny tech can be found there too, from electric guitars to record players. But just how small are your fingers? ®