Original URL: http://www.theregister.co.uk/2011/09/19/macbook_air_summer_2011_11inch/
Apple MacBook Air 11in Core i5 notebook
Small wonder?
Posted in Personal Tech, 19th September 2011 12:00 GMT
Review For years this particular Mac user preferred to carry around an X-Series ThinkPad, despite having a house full of Apple laptops. That's because Apple could offer nothing with comparable size and weight. It was worth putting up with Windows or Ubuntu to gain the convenience of a smaller lighter machine.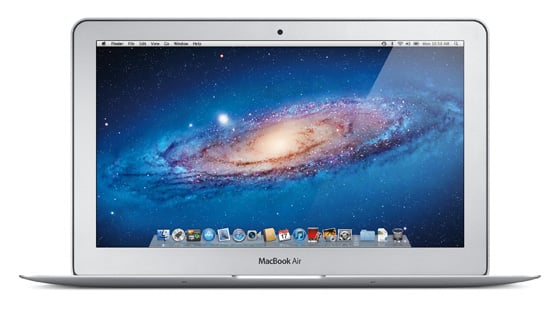 Entry level: Apple's MacBook Air 11in
This changed when Apple introduced the Air in January 2008. With the Air, Apple had made much of the computer disappear. The machine contained the bare minimum needed to house a screen and keyboard, and to protect them from knocks. But all this came at a cost.
The Air lacked a dedicated Ethernet port and expansion was limited to one USB port. Neither the hard drive nor memory could be upgraded by the user; the battery was sealed and could not be replaced. And performance suffered from a slow, small hard drive (if you didn't choose the SSD option) and a perishingly slow custom Intel processor. A cost that, for me, that was too high.
Last year the lonesome Air became a "product family", of sorts. With the latest crank of the handle, Apple has addressed many of the original issues, adding multichannel, high throughput Thunderbolt port, and an Intel Core i5-2467M quad-core Sandy Bridge processor. And rather than being a luxury item, the Air design is now, incredibly, the entry-level Apple notebook.
But this Jobsian Wonderland is a parallel universe. Here, the term 'entry level' is relative. You can buy two powerful Wintel laptops for £999, which is how much an 11in Macbook Air (with 128GB drive) costs. You can probably find three quite passable ones. Reg Hardware reviewed the latest 13in Air recently, but on test here is the entry-level model: the cheapest Apple portable "experience" available. What's it like?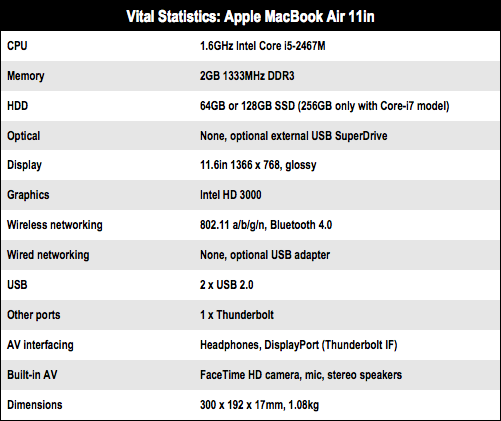 Design matters
The first Air had strange proportions, reminding me of the "toilet seat" iBook. The current design, introduced last year, is much more balanced, and an instant classic. It's quite beautiful, barely thicker than the USB port, and the perfect size and weight for mobile work. The 11in Air is light enough to pick up with three fingers, and most bags will be heavier than the machine itself. Indeed, if it were any smaller, the keyboard would be compromised.

Lighter than most laptop holdalls
As with all mini-notebooks – and all netbooks – you are left with the strange feeling of peering through a slot after an extended time. Still, the 11in screen does offer a pin-sharp 1366 x 768 resolution – a high density 135ppi versus 128ppi on the larger sibling. That may be enough to oblige you to increase the default font and icon sizes – these have crept up in Mac OS X 10.7 a little.
Indeed, this is why Apple introduced a compositor display model a decade ago, and why Microsoft had to follow suit with Vista. It wasn't for the eye candy, that's a bonus, but because of ever-higher density displays. Such displays actually bring us back to the information density Mac users enjoyed a decade ago, before Mac OS X.
Under typical usage, the machine checked in at around four hours on its new 4725mAh battery. Adobe Flash isn't installed by default, yet once it was, this duration became nearer three than four hours. Incidentally, Java isn't included in 10.7 Lion either. Reg Hardware's continually run PCMark Vantage (under Boot Camp) until it dies test, clocked up a battery life of 1hr 44mins. Naturally, the charge capacity will deteriorate over time, and then, with there being no faff-free battery swap, you're a bit buggered.

The iStat Pro Dashboard widget reveals a single fan lurks within
At no point in normal usage did I hear the internal fan rev into life even though, according to iStat Pro, it has one churning away at around 2,000RPM most of the time, yet this is a machine designed to be silent. During normal usage the base remained fairly cool, with some warming near the rear of the machine's underside. Even when playing three HD videos – in a warm office with the aircon off – the machine remained silent, and the warmth spread to around half of the base, without getting particularly uncomfortable.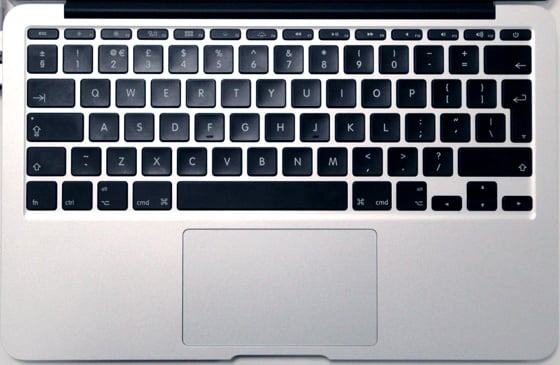 Any smaller and the keyboard spacing would suffer
By contrast, the heat generated by my Core Duo MacBook at peak loads can be felt through my desk. So this is a significant improvement on older Mac laptops, particularly with the notorious Flash in play. Yet, on the Macbook Air, there are no visible grilles or vents. This is quite a feat.
Air ways
For most of a decade Apple has differentiated its professional laptops from its consumer products by giving the pro models fast FireWire I/O and depriving the bottom-end of illuminated keyboards. Well, with the latest rev of the Air, Apple stops playing Mean Santa, and Thunderbolt I/O and a backlit keyboard are standard on both Airs.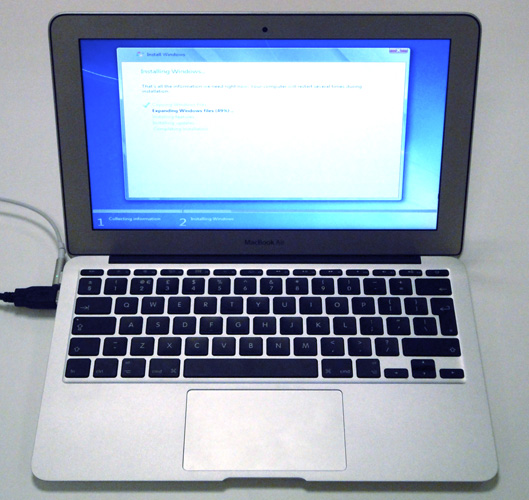 Under Boot Camp it's quite a nifty Windows performer too
As noted in the 13in MacBook Air review, Thunderbolt is currently poorly supported – it might make the laptop 'future proof' but it's not really 'now proof', or 'now useful', because Thunderbolt is a lot of I/O with nothing to do... apart from doubling as a DisplayPort adapter.
You'll look in vain for the promised Ethernet and FireWire adapters for this interface, and apart from some San kit, there's no Thunderbolt desktop storage on the market yet. After a few months, this is a little surprising. New I/O from Apple is typically the starting pistol for vendors to scramble to bring high margin pro kit to market.
Up against recent MacBook Pros, the checklist of what you don't get is no Ethernet (without an adapter), no optical drive, no SD card slot (on the 11in model, at least) and no ExpressCard slot, which is now the preserve of the 17in model only.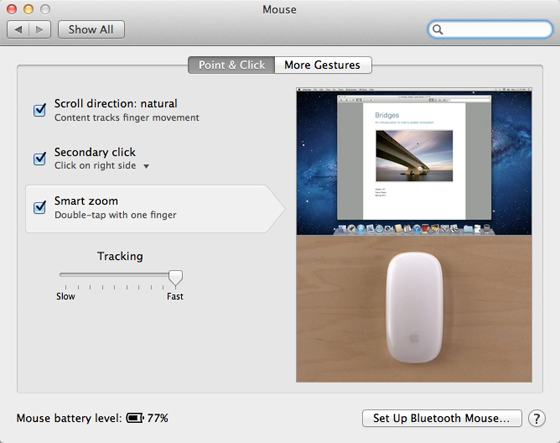 Lion's gestures work on both trackpads and its Bluetooth mouse
If the Air has an Achilles Heel, it's nothing to do with the hardware, but with Mac OS X10.7 Lion. This has introduced some very un-Apple like design decisions – in an attempt to fuse the classic WIMP UI of the Mac with the multitouch direct-manipulation UI of the iPhone and iPad. But instead of simplifying and reducing clutter, Lion confuses and adds complexity. It makes the Air a less deterministic machine than it should be.
The invention of Lion
You can alleviate some of these choices with enough homework. For example, some multitouch gestures seem to be there because er, they're there; because Apple has a multitouch touchpad. And not because they're helpful. Feel free to disable these. The revamped Mail is almost rendered unusable by the changes – and it refused to display mail for a few hours (with no error messages). On the downside, too, Lion has compatibility issues with some older apps, and with some Nas kit. Indeed, Apple enforces stronger authentication for AFP now but offers some legacy workarounds here.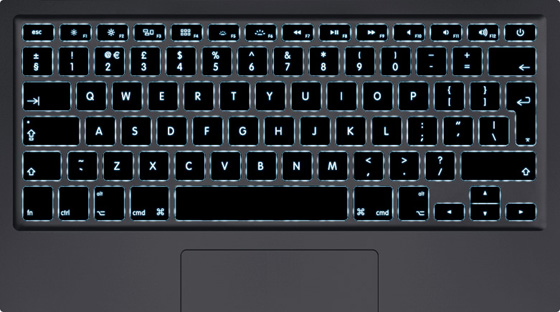 The backlit keyboard is a feature of all MacBooks now
On the positive side, I found Lion's reputation for crippling memory usage to be unfounded – it allocates more memory to applications than older versions of the OS, but this doesn't inhibit performance. And while the web abounds with tales of poor performance, I didn't encounter these. This most basic Air breezed through the challenges. It also clocked up a PCMark 7 score of 3446. Repeated tests with the older PCMark Vantage seemed at odds with expectations, beating its bigger brother with a score of 9083, a figure skewed mainly due to a high 'Productivity' rating. As for 3DMark 6, the Intel GPU scored a somewhat underwhelming 4232.
I'm not sure if I'm ready for disposable computers. I'm the last person to advance so-called Green arguments, based as they are on the bogus logic of "limited resources". (Resources are things we invent, folks, the outcome of our ingenuity). But I do like the assurance of an upgradeable computer with a strong aftermarket of parts. And to squeeze the last life out of a piece of kit.
Not only does the MacBook Air have no user serviceable parts at all, an owner has an expensive service looming some 18 months ahead of you. These, in car terms, are residuals, but the IT press rarely seems to care to mention them. The cost and inconvenience of this should be factored into the total cost. If you spend like a Gadaffi, I suppose, it won't concern you.
Verdict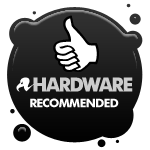 When's all said and done, to my surprise – my expectations being set by years of Mean Santa withholding features – it's an absolutely outstanding piece of kit. Design and execution are so professional that it's the sort of review where you start with 100 per cent, and knock off the odd one here and there. The overall experience is superb, and while the smallest Apple MacBook Air comes at a cost, it is a real advance in user expectations of how much a computer should weigh and what it should do. ®
Thanks to Square Group for the loan of the MacBook Air.
More Apple Mac Reviews

Apple
Mac Mini
Apple
MacBook Air 13in
Apple
MacBook Pro 17in
Apple
MacBook Pro 15in
Apple
MacBook Pro 13in