Original URL: http://www.theregister.co.uk/2011/09/17/review_sony_bdp_s380_blu_ray_player/
Sony BDP-S380 Blu-ray player with IPTV
Worth every penny?
Posted in Personal Tech, 17th September 2011 07:00 GMT
Review Sony's BDP-S380 Blu-ray bantamweight packs quite a punch. A mere 36mm tall, it barely looks big enough to swallow discs, but this plasticky pugilist can hold its own against full-size separates and is well stocked with features.

Budget offering: Sony BDP-S380
The BDP-S380 is IPTV enabled, doubles as a Super Audio CD player and is a decent media player to boot. Unlike the brand's two top BDP-S480/580 models it's not stereoscopic. Still, if you want 3D you can always go to a theme park.
Back panel connectivity is certainly up to snuff. In addition to HDMI, you get phono AV outs, coaxial digital audio, Ethernet, USB (used for BD Live storage or Sony's UWA-BR100 Wi-Fi dongle) and component video. The latter has been restricted as part of the AACS copyright regulations and cannot display hi-def (outing BD at a paltry 480i), consequently it's largely redundant.
A second USB resides on the front fascia, for general media playback. While file support is broad, this player is not DLNA compliant and does not offer media access across a LAN, which is rather disappointing.
USB audio compatibility covers MP3, AAC, WAV and WMA, while video includes AVCHD, MPEG1/2, AVI and MKVs. Last year, the latter was a stumbling block for the brand, so it's good to see that's finally been addressed here.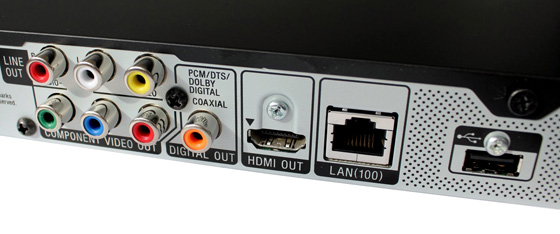 The back panel features a decent array of connectivity
The player's IPTV streaming options are many and varied. BBC iPlayer and Demand5 provide catch-up TV, while LoveFilm subscribers can log into their account to stream movies direct. YouTube and DailyMotion also contribute a bottomless pit of clip fun.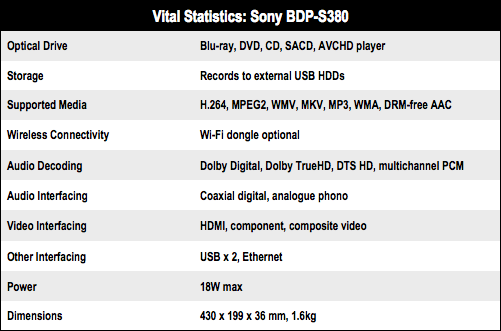 Service industry
These services are supported by a long list of other channels collected under Sony's Bravia Internet Video banner, including Sony Pictures Television, Aussie sports service Billabong and net TV aggregator Blip.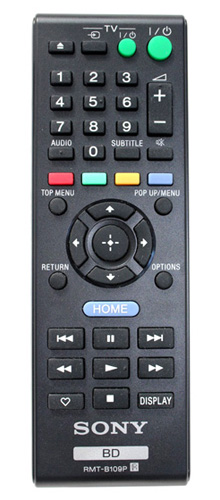 Functional remote
The catch with these offerings is that once you've viewed what appeals, you're pretty much done; they get updated once in a blue moon. The Sony TV channel, for example, has been running the same episodes from season one of Diff'rent Strokes since it started – I've long since given up on it ever showing anything from season two – the best, as I'm sure other Diff Strokes aficionados will agree. The deck also offers access to Sony's Qriocity pay-per-watch movie streaming and music subscription services.
As a budget Blu-ray disc spinner, the BDP-S380 can't be faulted. HD image quality is predictably shiny, extracting copious detail and rich hues from whatever's thrown at it. Disc loading speeds are also sprightly: I spied the 007 logo from the Java-heavy Goldfinger Blu-ray in just 52 seconds, while Lou Reed's Berlin took 32 seconds to get from tray to menu.
This is actually a better performance than the step-up BDP-S480. On the debit side, the player's somewhat noisy, grinding its teeth angrily when you chapter hop. DVD playback can be considered good for this class of player. Deinterlacing is largely clean, with smooth upscaling to 1080p.

A good all-rounder if you're not fussed about the lack of 3D support
Verdict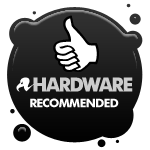 Overall, this unassuming deck has a lot going for it. Its BD playback quality is great, SACD is an appreciated bonus and having IPTV on tap ensures you'll always have something (rubbish) to watch late at night. The deck is also a decent media player – if you're happy to forego streaming for the sneakernet. ®
More AV Gear Reviews

Sony
VPL-HW30ES
3D projector
Videotree
VideoSpa
Bathroom TV
Star Wars
The Complete Saga
Blu-ray disc set
Cambridge Audio
Azur 751BD
3D Blu-ray player
Onkyo
TX-NR609
AV receiver