Original URL: https://www.theregister.co.uk/2011/09/16/valve_gives_portal_away_for_free/
Valve pushes Portal freebie
Doors open for game giveaway
Posted in Personal Tech, 16th September 2011 15:15 GMT
Valve is making the original Portal available for free this weekend on Steam.
For those of you unaware of the innovative game, Portal is a first-person platformer, in which one has to solve a series of puzzles using a teleportation device.
Launched in 2007, Portal was critically acclaimed as one of the most innovative games of the year. It was followed up this year with Portal 2, which we also found rather good.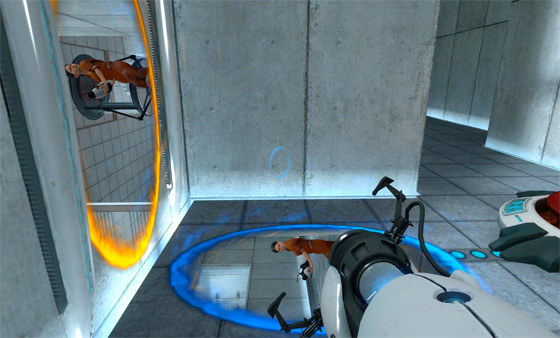 Portal is available through Valve's digital distribution platform Steam, where until 20 September, it is completely free. It can be picked up for both PC and Mac.
The offer is to promote Valve's "Learn with Portals" program which encourages school children to get creative and build their own levels. ®