Original URL: https://www.theregister.co.uk/2011/09/15/dyson_gets_heated_with_fans/
Dyson spouts hot air
Trading blows
Posted in Personal Tech, 15th September 2011 10:58 GMT
Dyson unveiled another household appliance with a space-age twist this week, tweaking its range of Air Multipliers to include a heating element.
The Dyson Hot has a similar look and feel to the company's other blowers, but warms rooms instead, with a target temperature you can set from the display on its base. It includes the touch-tilt body, adjustable airflow and a safety feature which shuts down the fan if it falls over. There's also a remote control.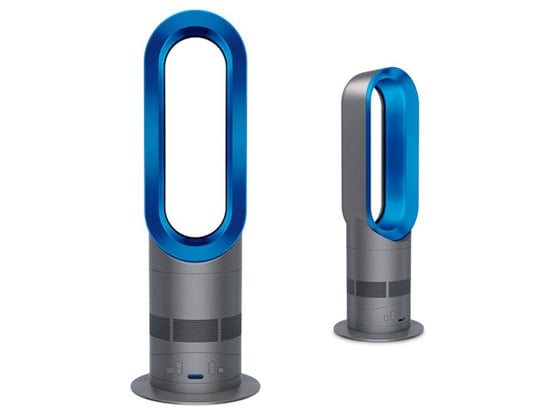 Of course, there's a wee bit of innovative tech inside too, which does away with the inefficient motors, or whiffy dust trap elements conventional heaters rely on.
As with the Air Multiplier, the Dyson Hot draws air through a mixed flow impeller, which is then accelerated through a 2.5mm aperture set within a loop amplifier.
According to Dyson, the process "creates a jet of hot air that passes over an airfoil-shaped ramp channelling its direction... Surrounding air is drawn into the airflow, amplifying it 6 times."
The Dyson Hot is available from Dyson website and John Lewis for £270. It will see nationwide release in October. ®