Original URL: http://www.theregister.co.uk/2011/09/10/review_cello_c42t71dvb_3d_passive_3d_tv/
Cello C42T71DVB-3D 42in passive 3D TV
Built in Blighty
Posted in Personal Tech, 10th September 2011 07:00 GMT
Review Cello is a UK TV maker that does much of its business through high-volume websites and shopping catalogues. You'll find Cello TVs on M&S and ebuyer websites, as well as in tomes from Grattan, Freemans and the like.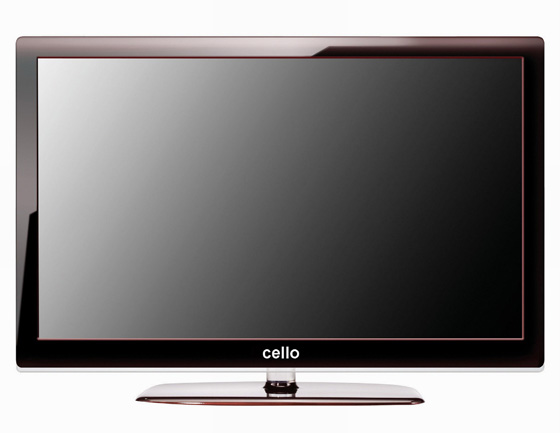 Ensemble piece: Cello's C42T71DVB-3D
It may be a budget brand, but it scored brownie points a year back by launching the first TV with integrated BBC iPlayer, and now it wants to push 3D to the catalogue shopping masses.
The result is a screen with a curiously conflicted specification. The C42T71DVB-3D sports a Passive Polarised 3D panel sourced from LG, plus USB media reader and PVR, yet employs an old-style CCFL backlight and has a standard def DVB tuner.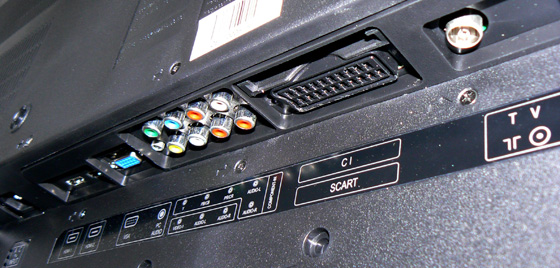 Only two HDMI inputs, but analogue formats are well supported
Without wishing to sound too brutal, the C42T71DVB-3D is unlikely to win any beauty contests. The CCFL backlight means it's 107mm deep, that's old school LCD fat. Rear panel connectivity comprises just two HDMI inputs, plus a PC D-Sub, one set of component jacks and a Scart. The USB reader is side-mounted, next to AV phono inputs and an S-Video DIN (something I haven't seen on a TV for some time).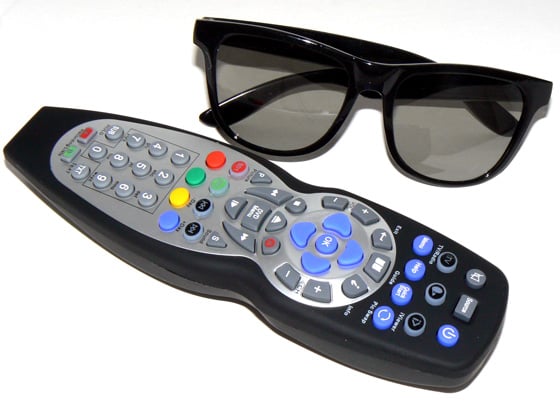 3D viewing relies on cheap-as-chips passive specs
The remote handset is a chunky zapper that requires a large paw to wield. However it does control a Sky set top box. 
The C42T71DVB-3D doesn't get off to a good start when initially powered up. The very first dialogue window cautions the user: 'Please ensure the aerial cable is pluggeg into the tv.' Pluggeg? Any thoughts I had that this TV had been built by erudite British boffins quickly vanished.
Standard fare
Still, the set does have a decent user interface, although the Now & Next programme guide is a tad limiting. 

Picture quality is hampered by the standard definition tuner. Low bit rate Freeview channels never look great, and this Cello doesn't have the processing smarts to turn them into anything resembling a silk purse.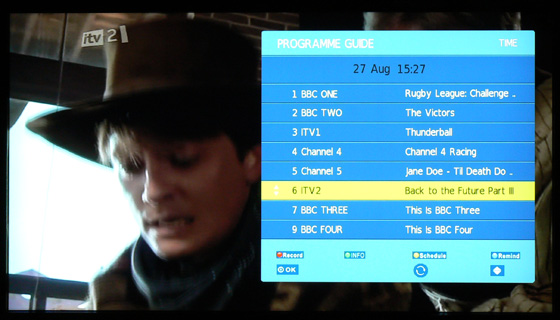 EPG
Contrast is limited. The backlight manages a dark gray, which in typical CCFL fashion looks its best when you turn the houselights up. There's no proprietary fast framerate frippery. Consequently, motion resolution is a lowly 600 lines (measured at 6.5ppf). However, feed in some high-def via a set top box or Blu-ray and there's a pleasing crispness to its pictures – provided you defeat the halo-inducing Sharpness control.
The LG panel delivers effective 3D from Blu-ray, although there are caveats. Double imaging is low, as long as you view it square on. The 3D sweet spot is very narrow. As with all passive sets seen to date, deviate off-axis vertically and rampant double imaging quickly kicks in. Side-by-side 3D looks very poor though, with overt ghosting. Four pairs of glasses are included in the box.
On the plus side, the set's USB media reader puts some bigger brand sets to shame. It played back my AVI, MOV, MP4 and MKV-wrapped test files without hitch, as well as MP3, WMA, WAV and AAC audio tracks. There's no album art support, but video files do benefit from a preview pane, and subtitles are supported.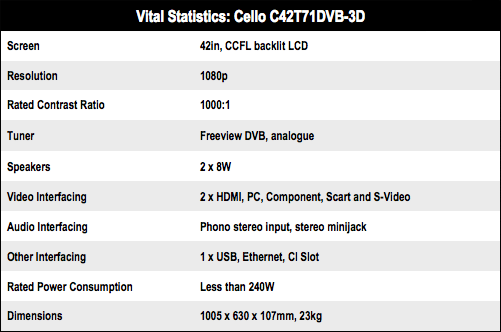 Video capture
The set can also record TV direct to an external USB drive. These recordings are DRM-free, in .ts format. I played them back using a different media player without problem - not something you can do with A-league brand screens that offer similar functionality.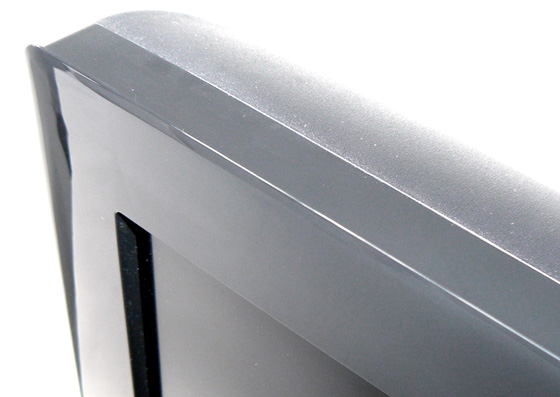 At 107mm, this 3D panel shows depth in more ways than one

Verdict


I came to this Cello intrigued but ultimately left unconvinced. The lack of a Freeview HD tuner is an immediate deal breaker – and for a budget brand, its on-line price (variable between £475 and £599) still seems optimistically high. The set's USB playback and recording functionality is refreshingly good though. ®
More TV Reviews

Sharp
Aquos Quattron
LC-40LE831E
Sony
Bravia
KDL-40CX523
Samsung
UE40D6530
LED 3D TV
LG
42 LW650T
Ten…
40-42in
net connected HD TVs