Original URL: https://www.theregister.co.uk/2011/09/06/carol_ann_duffy_poems_text_messages/
'Poems are the original text messages,' says Laureate
An old pond / A 8) jumps n / Plop
Posted in Bootnotes, 6th September 2011 10:58 GMT
Poet Laureate Carol Ann Duffy wants to bring literature to new audiences, and she argues that children who use test messaging and social networks were honing their poetry skills.
"Poems are the original text messages in that they use language in a very concise way and I think they will become more relevant in this century than in the last century," she told the Manchester Evening News.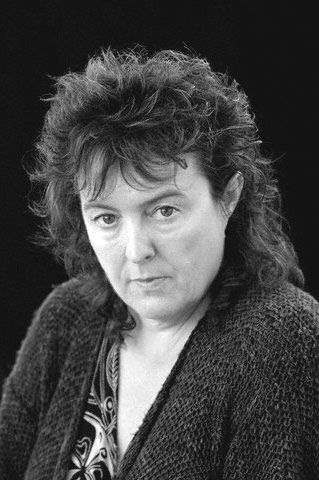 "We are reading less now than we did and a lot of young people spend a lot of time in front of a computer on Facebook or tweeting. So the poem is the literary form that is the most accessible simply because of its brevity."
Duffy, however, is very much in the business of writing her poetry with "pen and notebook". She remains a big supporter of libraries, and despite taking on her royal appointment in 2009 has continued to campaign against their closure.
In fact, the current Poet Laureate reckons that it's "part of the job" to attack plans to close libraries as part of wider efforts to cut government spending.
"I don't think of myself as an establishment figure. I just think of myself as a poet representing poetry," she said.
Glasgow-born Duffy teaches creative writing to students at Manchester Metropolitan University. She is the first female Poet Laureate since the royal post was created by King Charles II in 1668.
The original salary for the job was £200 per year plus a butt (two "hogsheads", or approximately 126 gallons) of canary, which is a type of sweet white wine. These days Poet Laureates receive a barrel of sherry. ®