Original URL: http://www.theregister.co.uk/2011/09/05/review_hp_pre_3_webos_smartphone/
HP Pre 3 webOS smartphone
Palmed off
Posted in Personal Tech, 5th September 2011 12:04 GMT
Review So it's come to this. After a potentially brand-saving buyout by HP and the launch of a well-received – at least critically, if not commercially – operating system with webOS, Palm is finally on the way out.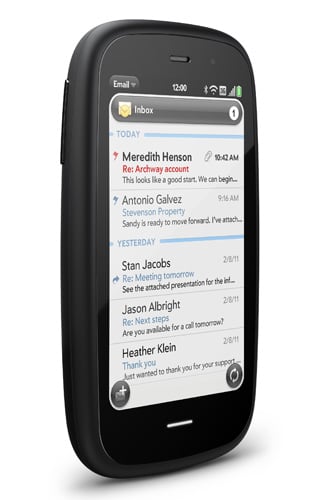 End of the line: HP's Pre 3
Recently, HP announced that it is discontinuing webOS and besides the Touchpad, the other casualty is its brand new top-of-the-range Pre 3 smartphone, which never really hit the shelves big time here in the UK.
Indeed, reviewing the HP Pre 3 initially seemed a daft idea if you couldn't buy one, but sources are appearing, in particular, Carphone Warehouse. So if you fancy a really rather exclusive smartphone and a piece of history, the HP Pre 3 has it all, and it turns out to be a pretty good all-rounder too.

Bigger than its predecessor, but 1mm slimmer
The new model looks like a slightly stretched version of the Palm Pre 2, with a bigger keyboard and larger screen. It retains that cute, curved design with rubberised plastic casing, and though it's a little larger than its predecessor, it's also ever so slightly thinner, measuring 64 x 111 x 16mm and 156g.
Around the sides are a volume rocker and micro USB power/sync slot, with a power/sleep button, mute switch and 3.5mm headphone jack on top. The touch screen has gone from 3.1 to 3.6in and the resolution's been upped to 800 x 480 pixels from the PRe 2's 320 x 480. It's sharper and bigger, all the better for viewing websites and movies – what's not to like?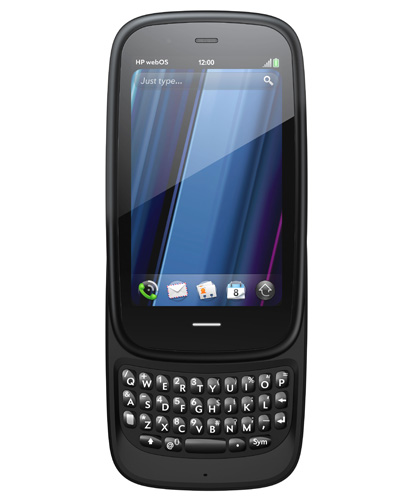 The feel of the rubbery keys might not suit all users, but hit the spot all the same
The slide-out Qwerty keyboard has a touch of the Marmites about it – not everyone likes the feel of the sticky, rubbery buttons. On a practical level though, it's fine. There are 35 keys in all, larger than on the Pre 2 and well spaced. They offer a satisfying amount of feedback with a reassuring click when you connect, and the number keys are arranged in standard keypad layout, which makes it easier to reach them with one thumb.
On the cards
WebOS hasn't changed greatly, which may have had something to do with HP's decision to knock it on the head. It still has that neat trick with the cards – you push the screen up when you're within an app and it reappears as a 'card' on the screen. You can then slide sideways to show other open apps as cards and group them together in associated functions. Press a card to go back into the app or push it up to close it altogether.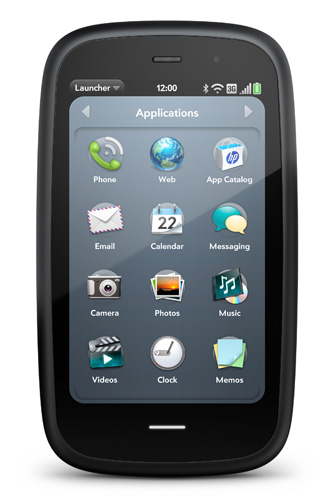 Intuitive layout
The Just Type element is a nice touch. Just start typing in the text bar at the top of the screen and the system will throw up a range of possible search options as you type – Google, maps, Wikipedia, Twitter, the HP Apps Catalog and a range of other options. It's an intuitive and easy to use system and it will be a shame to see it go.
The processor has been beefed up from the already quite speedy 1GHz model to a 1.4GHz Qualcomm Snapdragon version. This is a fast phone, and opening apps happens very quickly indeed, even when you have a fistful of 'cards' running at once. Messaging has had a bit of thought put into it, as it will pull all your e-mails from various addresses into a single stream.
QuickOffice comes as standard as does a PDF viewer, so you can read, but not create, Word, Excel and PowerPoint files. There's 16GB of memory on board though you can't add to it with any kind of memory card. The battery has been beefed up from 1150mAh to 1230mAh but it's still not outstanding, delivering around a day and a half of steady use.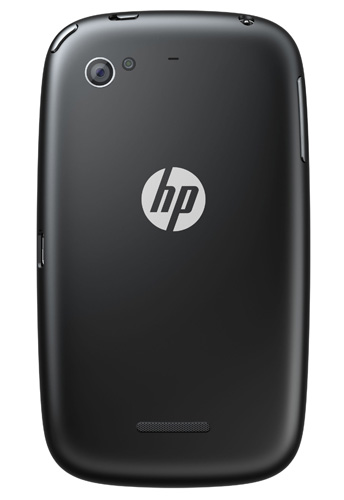 The 5Mp snapper also captures 720p HD video
Pinch to zoom makes browsing a breeze and pages tend to render well on the screen. Fast access is assured too via 3G or Wi-Fi connection, which now includes 802.11n as well as b and g. Call quality was fine too, with no problems finding a signal and voices coming across loud and clear thanks to effective noise reduction technology.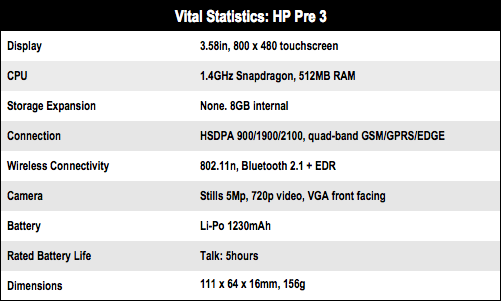 Photo finish
The 5MP camera is back, but this time it can produce 720p HD video. It's quick to start up (about three seconds) but there's little in the way of features – digital zoom, LED flash and that's about your lot. Picture quality is pretty good though, with the automatic sensors doing a decent job of balancing the light to give fairly sharp shots with good colour balance.
Sample Shots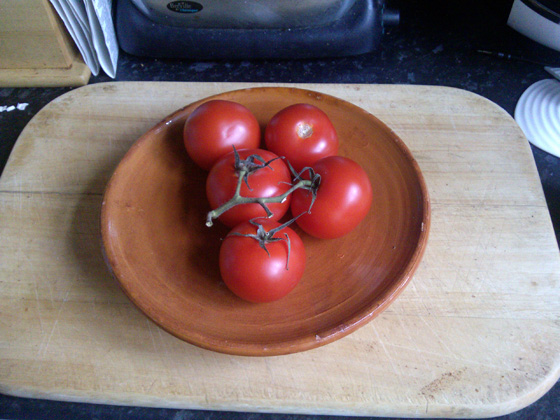 Click for a full-resolution image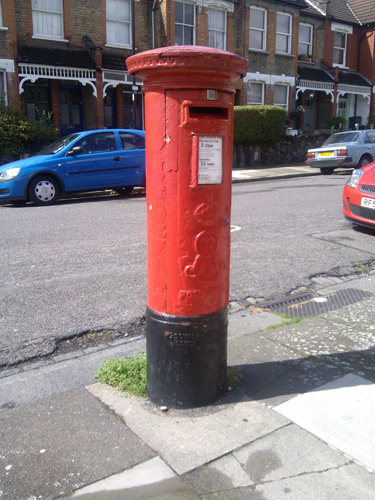 Click for a full-resolution image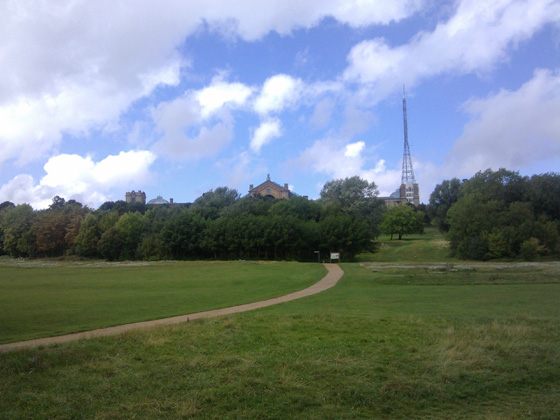 Click for a full-resolution image
Cataloguing failure
The HD video is a big step up from the previous model, offering smooth footage and a good level of detail, though again, there's not much in the way of features. There's also another camera on the front for video calling, however, the promised Skype doesn't seem to have appeared in the App Catalog. Indeed, the App Catalog will keep you going for a while with its mix of fun and business-oriented apps, but it's not likely to grow.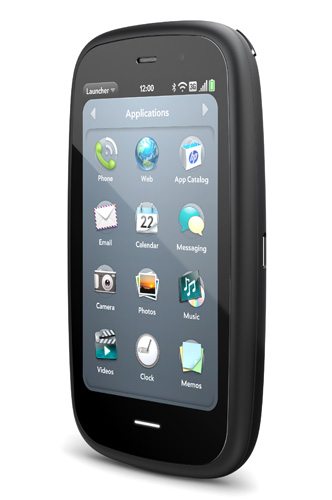 Quite a promising smartphone, but another piece of tech history now
Verdict
Alas, despite price cut rumours, hunting down an HP Pre 3 beyond Carphone Warehouse may well be a problem, if experience is anything to go by. The review sample came through Clove Technology – a distributor that, in all the uncertainty, eventually cancelled its Pre 3 order from HP. Even so, the Pre 3 proved to be a decent little smartphone – fast, capable and easy to use. Indeed, it is shame it has no future, as the more competition we have in the smartphone market, the more likely manufacturers are to innovate. ®
More Qwerty Smartphone Reviews

RIM
BlackBerry
Bold 9900
HTC
ChaCha
Nokia
E6
HTC
7 Pro
Nokia
E7