Original URL: http://www.theregister.co.uk/2011/08/30/ten_gaming_headsets/
Ten... gaming headsets
Hear my player
Posted in Personal Tech, 30th August 2011 12:00 GMT
Product Round-up I wish I had my own flat, but I don't. Cue Slayer Reign in Blood thundering from upstairs. Six hours into a raid and my housemate comes home and turns the volume up on their shitty boombox above my head and I have completely lost any sense of immersion. Yes I could get into a 'speaker-off' with them but luckily I have some of the best headsets around to hook up and bring back my suspension of disbelief.
Yes, I tend to dribble at a decent amount of polygons but if you're playing Amnesia: the Dark Descent, gameplay is all about the atmosphere and to really make the most of it you want to be sure you've got the best gaming headset that blocks out the most background noise. A lot of these headsets boast virtual 7.1 surround sound aimed at your lifer FPS gamer but really how immersive are they? To find out, I tested these headsets on World of Warcraft, Battlefield, Bad Company 2 and my favourite mixcloud of the moment.
Creative SoundBlaster Tactic 3D Sigma

Creative knows what its doing and prove this on a regular basis with top end gaming hardware. These are decent sounding gamer-spec cans featuring fairly convincing surround sound for the price. Pretty pretty, easy to instal and use, the THX TruStudio Pro software almost had me onside.
World of Warcraft PVP really showed off the intense, penetrating output this headset can deliver. From the off using the default settings, the Creative Sigmas can definitely do loud, without distorting. The main selling point of these headphones is the 3D audio – delivering 5.1 and 7.1 soundfields from just two drivers with Creative's THX TruStudio Pro audio technology.
The Dialogue Plus setting in the control panel really amplified in-game speech, lending voices perspective and range. There is also a lot to be said for the mic quality – recently improved in sensitivity with a firmware update – which was exceptionally clear. But there's not enough low end, too much noise spill for my liking. Nice flat cable and good overall sound shame about the 1970's styling.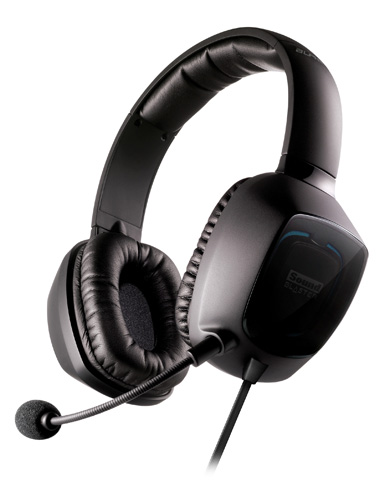 Reg Rating 70%
Price £80
More info Creative
Logitech G930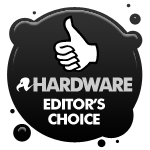 Compact and lightweight, this headset allowed me to getup, dance... and fall over. Logitech has a firm following and, in my opinion, no one makes a better keyboard. The G930 headset looks good and is super compact in iconic matt red and black. And I rather fell in love with the hinged slimline mic – angular and sharp, like a switchblade.
The left speaker is where the controls live including the three G-keys that allow assignable functions. There is a volume adjustment wheel a mic mute button and the switch to enable Dolby Pro Logic II virtual 7.1 surround sound. The Logitech G930's cups are large with leathery ear cushions that are soft and plush but I have to say I prefer foam over long periods of gameplay – it's just more comfortable.
Turning on the surround sound delivers full control over the seven virtual speakers and subwoofer. Each of the speakers is represented by an icon and a box that goes from 1 to 11 (how very Spinal Tap). This may seem like a small feature but changes the sound perceptibly and allows me to personalise the soundscape adding real depth to the sound.
The 40+ft wireless range gave me the same super sharp sound from my kitchen. Not having to worry about being tethered to my PC allowed me better gameplay immersion. Add to that a decent battery life of over nine hours sees the Logitech G930 on my Christmas list.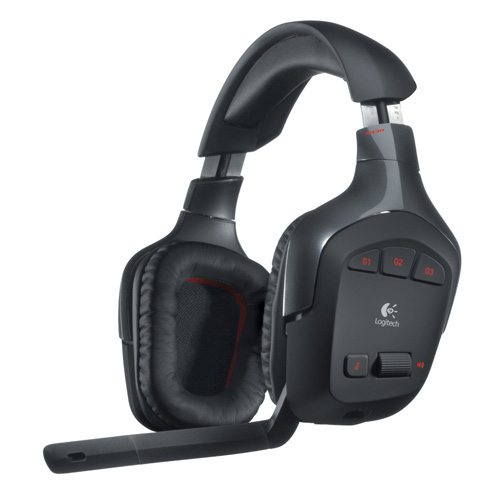 Reg Rating 90%
Price £149
More info Logitech
Plantronics Gamecom 777

Plantronics Gamecom 777 is geared up with virtual 7.1 surround sound and has a nice boxy look that manages not to escape the dated appearance of the Creative headset.
The Gamecom 777 has a long and strong cable made from a distinctive plastic fibre with an elegant module for volume control and mic switch. The D111 sound card connects with a PC via USB with no hassle.
The one outstanding feature of these headphone is the slim mic with noise cancellation that slides beautifully under the frame and it almost completely unnoticeable. Nice work. The audio clarity is significant, even at full volume and I was really impressed with the noise cancellation, though not so much with the noise isolation.
Gamecom 777 is a nice piece of kit, but is priced too high if you're going to compare it with the Razer Carcharias.  Slightly too heavy for my liking with inept noise isolation affects the overall rating of this decent sounding headset.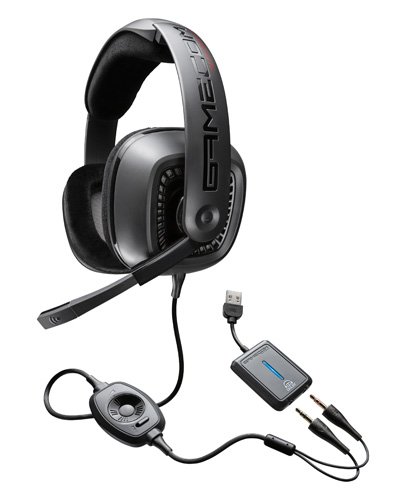 Razer Meglodon

My first reaction: I am in love. The Razer Meglodon is just plain awesome. From the hardshell carrycase to the velvet pads this headset is all about luxury. But hang on the Meglodon really does live up to it's name, as even on the smallest size adjustment this headset is way too big and does not sit snugly on my head. Gutted.
Undaunted and clasping the Meglodon around my ears I try it for sound quality. There is deep booming bass, the crisp clear trebles. The 7.1 virtualisation is so convincing that it gave me a fright at first. I could really feel where I was being attacked from with the 7.1 surround audio enabled.
The shiny and solid control box sits happily in its place just below my screen. The rubber feet means it doesn't slide around. The braided material cabling is a notable build quality details as it never snarls or tugs. This is an expensive headset with a smooth and tight audio response but it's hard to go crazy over a headset that just doesn't fit.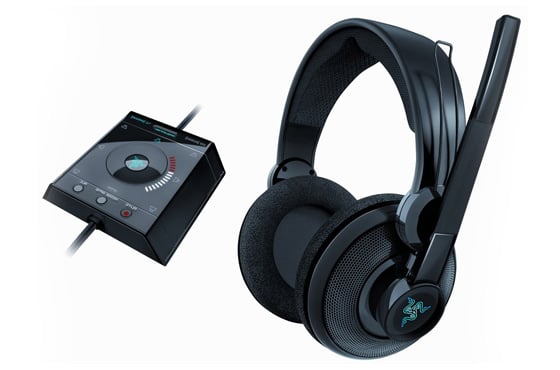 Reg Rating 80%
Price £125
More info Razer
Razer Carcharias

Now this is more like it. Unlike the Meglodon, the Carcharias have a much simpler design which fitted my head much better. It has yet has a few tricks up its sleeve, such as the noise filtering microphone, which did wonders for my in-game conversation over Skype. The bass response is excellent too and the higher frequencies are clear.
They are so comfortable I often forgot they were on my head when getting up from my chair – lucky the cable is nice and long. Razer, you have my heart with all that velvety ear cushion action.
The volume control is very sensitive, so I found it worth using the clip on the volume control to avoid it get accidentally tweaked after a couple of near-deaf experiences. I think these headphones gave a noticeable tighter audio response than the Roccat Kulos that are in the same price range.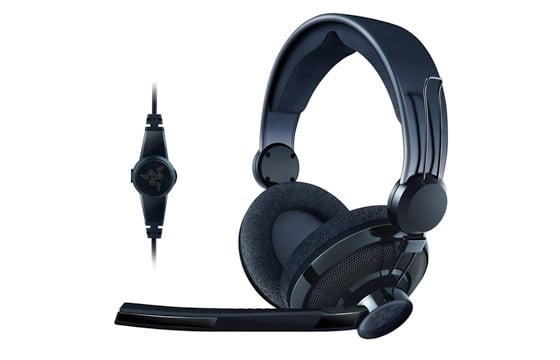 Reg Rating 85%
Price £75
More info Razer
Roccat Kave

The Roccat Kave has oval-shaped, rather than circular, padded ear enclosures that fitted very well, directing the sound from its separate speakers in each earpiece to deliver an immersive 5.1 surround soundspace.
The solid aluminium hinges and the Tip'n'control desktop remote were well built, but the appearance of the three pads in the headband rather cheapened the overall look. Moreover, the Kaves are way too heavy in comparison to the Logitech G930 and Razer Meglodons.
I can't deny the sound was great with strong, pulsating audio tones from explosions, gunfire and casting sound effects. Maybe more boost in the top end for a bit more bite. Still, the mic proved just as crisp and well-defined as some of those above its price range. If you can live with the weight, these are an excellent gaming 5.1 experience for the price.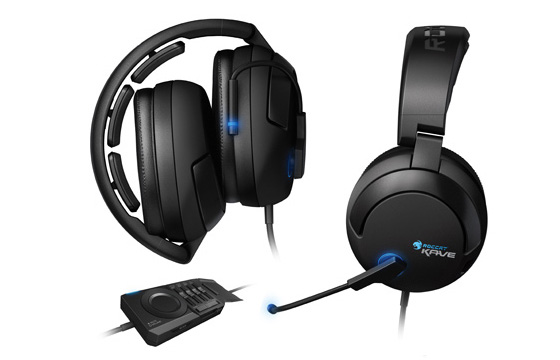 Reg Rating 85%
Price £80
More info Roccat
Roccat Kulo

I am starting to aesthetically appreciate Roccats geometric design rationale. These are extremely light and very cute looking with a USB-powered 7.1 sound card that I found produced an imposing virtual surround experience.
On-ear headphones aren't the best idea when you are trying to avoid noise spill. Roccat's Kulo's let plenty of noise in but I think that is more to do with trying to get them placed correctly on my head and, without actual over-ear cups, it's hard to get this right.
The bass and midrange on these headphones is sweet, but the higher frequencies seems muted (where's my zing zing?), with my casting sounds seeming distant and lacking force. If anything, sometimes the sounds seems throttled. This improved when I replaced the classic earpads with the memory+ earpads which were nice and cosy but slightly orthopaedic looking.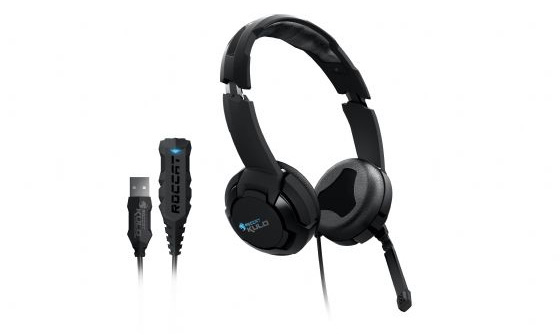 Reg Rating 70%
Price £80
More info Roccat
Sennheiser PC 333D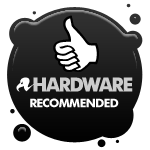 Sennheiser is all about sound but before I even had a listen I was impressed by how solid and well made this headset looks and feels – and I'm all over the leatherette carry case.
Bright crisp and full describes my overall impression of the sound and I couldn't believe I actually received a compliment on the clarity of my voice over Skype. Ah, that will be the professional quality mic then, which, together with the volume control, is well placed and you can't get better than being able to mute your mic by raising the boom arm.
The headband is a bit tight, and ear cups could be a bit bigger, but this seems par for the course with the external noise dampening headsets I have experienced.
These Sennheisers have a nice, smooth bottom end that stopped my gaming low frequencies sounding liked some filthy Croydon dub step. The top end sparkles too delivering a very pleasing hi-fi sound quality.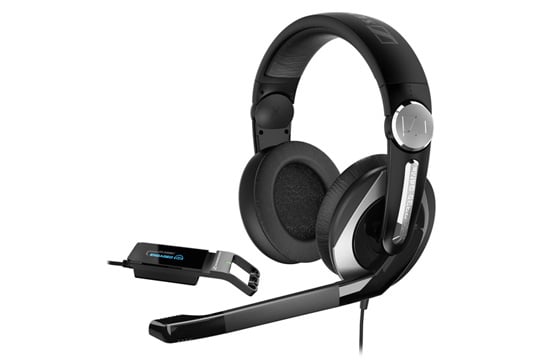 Steelseries Spectrum 7xb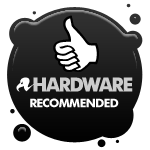 These cans are one of the most expensive on my list but on the plus side they look truly sexy and curvy. For around £165, I want something that is on the next level and for me, one great selling point with these wireless headphones is that they can be broken down into four pieces. If I am going over my friends for a LAN party these headphones aren't going to take any damage. Not only that but the ear cushions are changeable.
I prefer the feel of foam but found that the leather ones seem to block out external sound very well. The microphone is retractable, great for when you don't want to look like a gaming geek, and in use it can be bent in any direction you want. This headset offers comms compatibility with the Xbox 360 too, but are also designed to work with Mac and PCs.
It has three special settings for audio, one for directional sounds like footsteps and gunfire. A setting for 'immersion', which I found enhanced game music and environmental sound, which is always especially relevant in WoW.
Slightly heavier than I would have liked, I can't say it bothered me too much, as it succeeded in not feeling like a lead hat. Surprisingly, given the price, this headset does not come with a rechargeable battery pack. Instead it relies on two AAA batteries. This will suit some though, as you don't have to wait for a recharge if you've spare batteries to hand.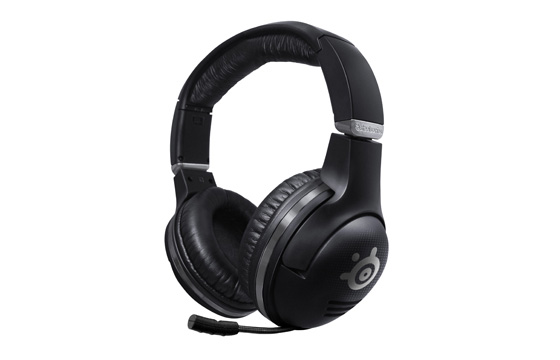 Turtle Beach Ear Force Z6A

This headset features eight amplified speakers, four in each ear and dual sub woofers allowing legitimate rather than virtual surround sound. And with a bit of fiddling the Ear Force Z6As delivered really impressive audio quality. I immediately noticed the 5.1 channel amplifier enhancing the low end and giving excellent immersive surround sound and a tangible sense of aural space.
Yet none of this makes up for the complete lack of build quality from the disappointment on opening the box and handling thin plastic packaging to the flimsy plastic headband.
The 5.1 independent controls don't fare much better in an unconvincingly insubstantial case. With such a large mic it would have been a no-brainer to make it detachable for convenience. The ear cups look and feel nice with a comfy mesh covering but it's a crying shame such awesome sound is housed in such an underwhelming package. ®