Original URL: http://www.theregister.co.uk/2011/08/29/how_to_install_cyanogenmod_on_an_android_smartphone/
How to... re-energise your Android smartphone's OS
Customise your phone with CynanogenMod
Posted in Personal Tech, 29th August 2011 08:00 GMT
Generally, users have two beefs with Android. One, handsets often don't get updated when a new version of the OS rolls out from the Chocolate Factory, and, two, many of the bespoke overlays and ROMs cooked up by handset makers and telecos are more akin to painting a moustache on the Mona Lisa than adding anything of value to the user experience.
Luckily, you can fix both these problem, and fix them quite easily by installing a new ROM to replace the entire operating system with a better version. There are several out there, some generic, others coded for specific handsets. Probably the best one is CyanogenMod.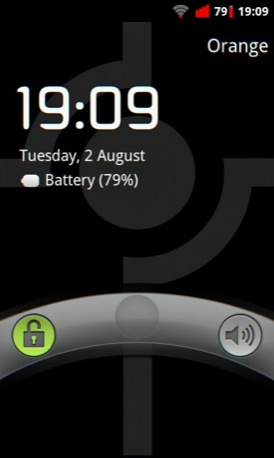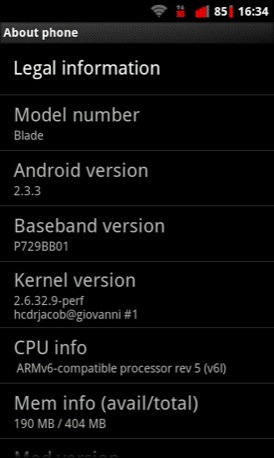 CyanogenMod: revamp your Android
The latest version - at the time of writing; updates are frequent - is CM7. It's available for a wide range of devices, including HTC's Desire and Desire HD; Samsung's Galaxy S; and even Dixons/Advent's Vega tablet. There's a visual list of supported handsets on the CM website. I installed it on an Orange San Francisco - aka ZTE Blade - kindly lent to me by Orange.
I had toyed with the idea of sticking it on my own Desire HD but since that was already running Android 2.3.3, on which CM7 is based, there was little to be gained and I was haunted by fears of bricking my main phone. When it comes to phone operating systems I'm with Oddball: I only ride 'em, I don't know what makes 'em work.
The San Fran is in many ways the ideal candidate for a fresh ROM install. Currently, it's lumbered with Android 2.1 and has a rather unattractive Orange - in both origin and hue - UI. It is also network-locked.
A shiny new ROM should improve things on all fronts and let you get the most from a handset that for £100 and with a 3.5in, 480 x 800 screen is still a bargain. Fingers crossed that when the £150 Orange Monte Carlo arrives - it's expected imminently - Orange will make the San Fran ever cheaper.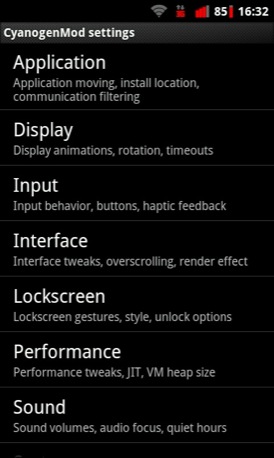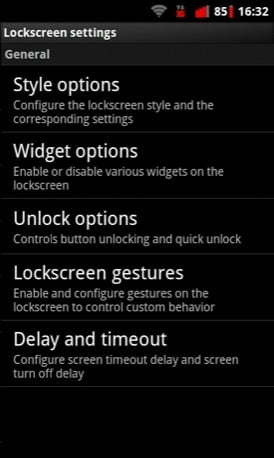 Settings a-plenty
I don't want to get too bogged down in how I got CyanogenMod onto my San Francisco because there are dozens of walk-throughs on the net. In a nutshell, you need to root your phone, install ClockworkMod Recovery (CMR), download your chosen new ROM as a Zip file, stick it on your SD card and then install it using CMR.
Installing CyanogenMod
CMR now has a front end called Rom Manager which you can download from the Market. You can install CMR directly from the app as well as perform back-ups of your existing ROM. Cough up £3.60 for the Advanced version of Rom Manager and you can use it to search for and download ROMs direct to your handset, and check for OTA updates.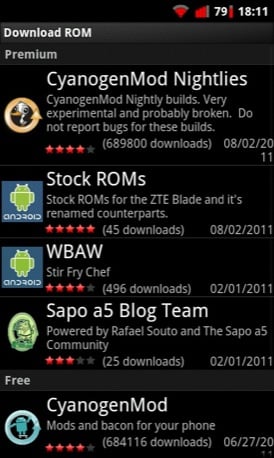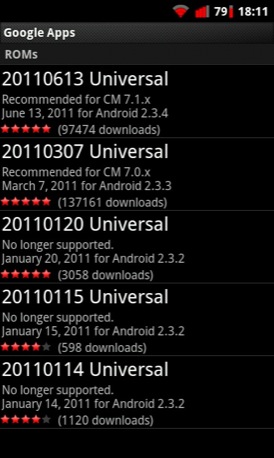 Rom Manager (left)handles your firmware - but Google Apps are separate (right)
A certain amount of trial and error may be needed to find the right ROM - I started with Cyanogen 7.0.3 but that stuck me on the boot screen. So did 7.0.2, but 7.0.0 worked a treat. If I had read the CyanogenMod Blade Wiki, I'd have noticed that you need 7.0.0 for first-gen Blades like mine. Doh.
Moral: RTFM.
Again, because I'm a boob and didn't read the instructions properly, I ended up with no Google apps. What you need to do is have them on your SD card in a separate Zip and then install that Zip using CMR. The first time I tried this the Zip wouldn't install. So I downloaded the same Zip again and it worked. Go figure.
So, what can you expect once you've got CM7 up and running on your phone? Don't expect any massive increase in speed because, frankly, there isn't much in it. Yes, CM7 felt a little faster in the UI but the handset didn't suddenly become a Galaxy S.
You should also see an increase in system storage. Out of the box, the Orange install showed 160MB free. CM7 gave me 195MB thanks to the removal of some Orange stuff and only installing the Google apps I wanted. Don't expect Flash support - the San Fran's chip is ARMv6 so Flash is out of the question no matter what you do to the operating system.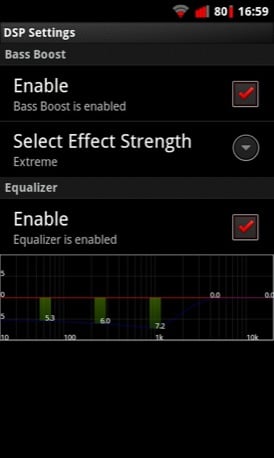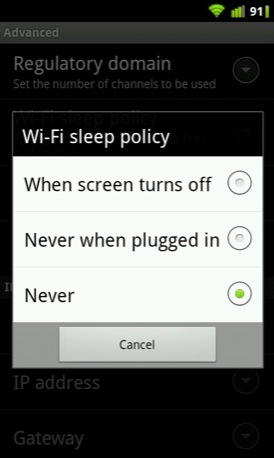 Tweak your phone's DSP and Wi-Fi radio
What you will get is some useful additional functionality over and above that of a stock Android ROM. My favourite is the lock screen gestures feature, which lets you assign a function - launching your e-mail client, say - to a specific pattern traced onto the lock screen. To keep your gestures secret you can remove the tell-tale yellow trace line.
A host of new features for Android
Other handy features you won't find in stock ROMs include "phone goggles", which requires you to confirm certain predefined outgoing communications to prevent accidental calls or texts; a rather good sound management suite called DSP Equalizer; an incognito web browsing mode; a full install of OpenVPN; and a system-wide "quiet hours" setting to keep your phone silent as required.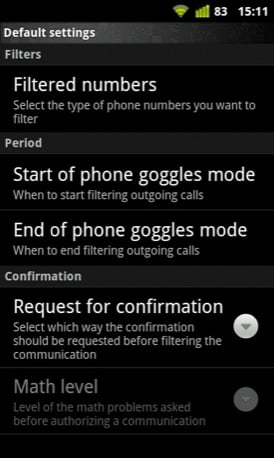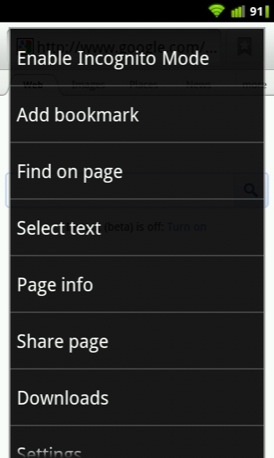 CM7 adds useful tweaks like Goggle (left) and private browsing (right)
There are also some rather well thought out minor UI mods like the option to replace the battery charge graphic with a percentage indicator and to remove the time from the status bar altogether.
Pull the status bar down and you get a user-definable control panel to manage more than a dozen system settings. Not a unique concept, I grant you, but this is by far the most versatile incarnation of the 'quick settings' idea I've encountered.
The CRT TV-style on/off flash when you put your handset into standby or bring it out is a fun graphical tweak that serves no use whatsoever but will amuse your friends.
On a more serious note, the CM7 settings menu will let you fiddle with things Google for good reason don't want you fiddling with - like the clock speed of your CPU. I tried bumping the San Fran's 600MHz chip to the maximum indicated 806MHz and everything froze, necessitating a reboot. At least no permanent damage was done by any of my 'what does this button do?' activities.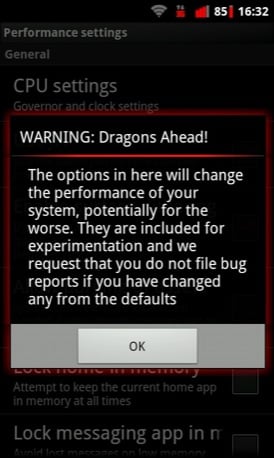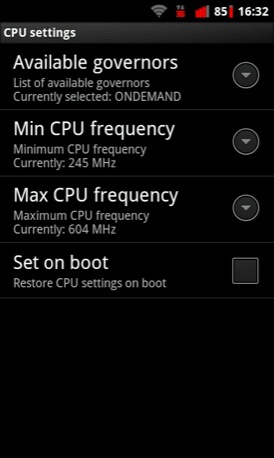 A warning (left) before you mess with the CPU (right)
There is also an option to force apps to install onto an SD card but I had mixed success with this. Basically, apps that officially support SD card installation worked fine but most of those that don't didn't.
CM7 uses ADW Launcher as it's stock launcher and though it may lack the simplicity of my personal favourite, Launcher Pro, there's no denying it's fundamental versatility. Under it's auspices you can add or remove home pages, change the dock, remove app names and generally fiddle about to your heart's content.
More than a desktop theme refresh
If you don't like the look of the CM7's UI then you can also muck about with its design and colourisation through the Theme Manager. There are some rather impressive themes kicking about - you can get a taste of one theme coder's efforts here.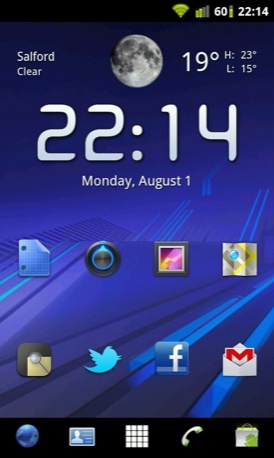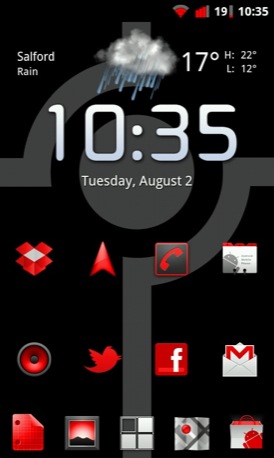 You want themes? CM7 has loads of 'em
Battery life certainly improved, but with the move from Eclair to Gingerbread I was expecting this to be the case. Exactly how much better is hard to quantify, so much depends on how often you have set your handset to sync or poll. But I feel comfortable in saying that after the CM7 upgrade I could get easily 48 hours from a full charge whereas before it was more like 36.
In two weeks, I only encountered one issue with CM7: every so often the dock would partly vanish. A quick re-boot always fixed things so it wasn't the end of the world, though even locking the homescreen didn't prevent the problem occurring.
The only app-related problem was Skype refusing point-blank to log in for the first few days. And then it suddenly decided to work and has worked perfectly ever since.
So, beyond the satisfaction of doing something because it's possible, was loading CyanogenMod worth the effort and an invalidated warranty? If you have a decent spec handset running Gingerbread with no overlay - or a decent one like HTC's Sense - and are happy with your teleco, there is no overwhelming reason to start messing with your ROM. The benefits offered by CM7 aren't that huge.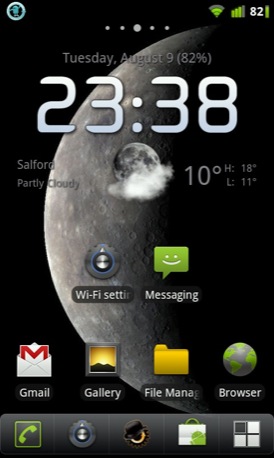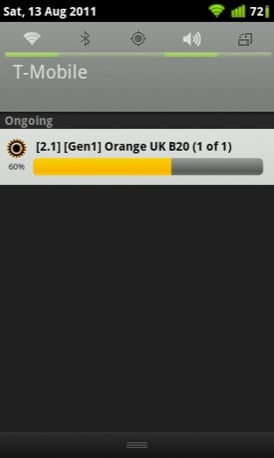 But if you want to a give a fillip to a handset running an older version of Android, want to permanently ditch an awful third-party UI overlay, or just skip to a new carrier then CM7 is certainly the way to go. You will notice some speed improvements, you will get some extra functionality and you should get updates a darned site quicker than you will from your handset maker or teleco. ®