Original URL: http://www.theregister.co.uk/2011/08/27/ten_budget_android_tablets/
Ten... budget Android tablets
Fondleslabs for thin wallets
Posted in Personal Tech, 27th August 2011 08:00 GMT
Product Round-up Tablets, eh? A nice idea but a shame about the price. From the iPad to the Xoom, the PlayBook to the TouchPad prices starting at or near £400 are a little on the steep side for many folk. Well, the TouchPad maybe an exception these days but only very recently.
You'll pay a premium to buy into fondleslabs from Apple, HP or RIM, but Android users have another option, a cheap tablet. These can be picked up for anything between £100 and £230 and sometimes less if you are in the right place at the right time.
Across the board cheap Android tablets are nowhere near as ghastly as they were just a year ago. Of course, there are sacrifices. You are not going to get Honeycomb or a glass screen or a true multi-day battery life. Increasingly, what you will get is a capacitive rather than resistive screen, Android in it's 2.2 or 2.3 incarnation – rather than antediluvian 1.6 version – and even access to the Android Market and Google mobile apps.
Buying a cheap tablet today may be false economy because what you can get for your money is changing at a dizzying rate. For instance, it won't be long before you can buy the recently announced Archos 1.5GHz Gen9 8in Honeycomb fondleslabs for around £200. But for the moment here is a quick trawl through some tablets for the impecunious.
Advent Vega

Tegra 2 internals, a 10.1in capacitive screen, full-sized USB and HDMI ports and all for £199. Yup, it's the tinkerer's delight. Of all the affordable tablets, the Advent Vega has the most enthusiastic and competent modding community.
With a dual-core 1GHz CPU and 512MB of RAM, the Vega has plenty of grunt on hand and takes HD video playback in its stride. Running Froyo out of the box, Flash works a treat too so you get the full-fat web experience. The screen would be better if made of a harder plastic or glass but it's nowhere near as much of an issue as some iPad-owning journos make out.
Rooting is a piece of cake – some folk will tell you that the Vega ships rooted but mine didn't – and several excellent custom ROMs including CyanogenMod7 already exist that will bring you the full Google experience, including the Android Market. I'd guess that a working Honeycomb port is only a matter of months away.
Drawbacks? The screen is very, and I mean very, susceptible to changes in viewing angle and the battery life could be better – a full day's heavy use will see you looking for a power socket come bed time.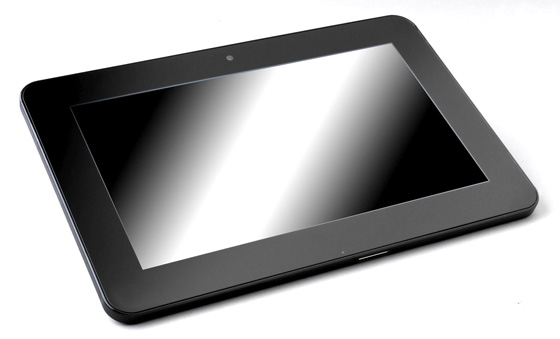 Reg Rating 70%
Price £199
More info Advent
AndyPad Pro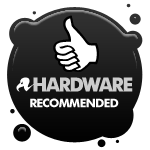 From the outset I have to make it clear that these comments are based on a hands-on with a pre-production model. The AndyPad Pro going on sale just too late to properly make my deadline, and yet arriving too soon to not get a mention.
For your £180 you get a 1.2GHz Cortex A8 chip with 512MB of RAM and a similar amount for system storage, 16GB of flash storage, a Micro SD card slot and a 1024 x 600 resolution capacitive screen. At the time of writing how much Google you will get with your AndyPad is a matter of conjecture, the makers were negotiating with Google in the room next to me when I visited.
What I can tell you is that the AndyPad goes like the proverbial off a shovel, will handle HD video files and that said files look very good on the screen, has a mini-HDMI port and runs Android 2.3. It also has front and rear facing cameras (0.3Mp and 2Mp respectively) and Bluetooth. It's a very nice looking device too with a white shell of high quality plastic.
If the price is too rich for you, a lower spec AndyPad will also be available with a 800 x 400 resistive (or ResiTouch rather than SensiTouch in AndyPad speak) screen, no Bluetooth and 8GB of storage but still the same CPU for £129. The AndyPad is due to go on sale in September and if it lives up to expectations, will be well worth a gander.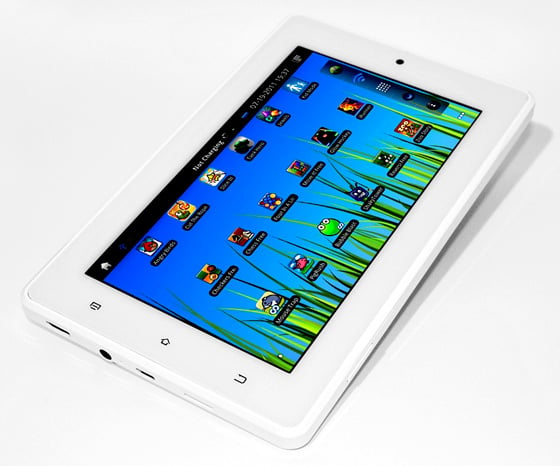 Reg Rating 80%
Price £179
More info AndyPad
Arnova 10

Arnova is Archos' budget brand, the arrival later this year of its impressive sounding Gen9 Honeycomb tablets necessitating some clear water between its developing market and budget offerings, and the good stuff.
Running Android 2.1 on a 600MHz ARM9 Rockchip CPU, the Arnova 10 is hardly cutting edge but on the other hand it has a 10.1in 1024 x 600 screen and though the RRP is £170 you won't have any trouble finding it for £150. Naturally, there is no Android Market but the AppsLib market is beginning to flesh out, so at least you can instal Angry Birds. Sadly though it ran like cold molasses and was unplayable.
Though the matt screen is resistive, it's pretty reactive and using it to control the UI is no chore. The device is also impressively thin and light for a 10-incher and you get a full-sized USB port with the facility to act as a USB-host. There's no Flash support but locally hosted 720p video played well and battery life was excellent, easily running for three days between charges.
If you are prepared to surrender some screen acreage you can pick up the smaller but otherwise similar Arnova 8 for around the £100 mark.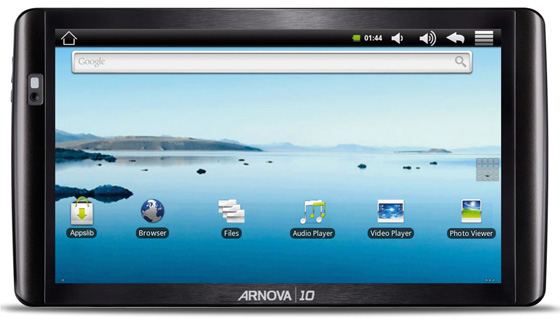 Reg Rating 60%
Price £179
More info Arnova
BeBook Live

The BeBook is a Froyo device that ships with the Android Market and all the Google apps but the rather unusual 600 x 800 screen size has an impact on app availability. Facebook, VEVO, Flixter even Dolphin HD were all absent from the Market, presumably due to screen resolution problems.
The design is also a little unusual. The 7in screen sits in-board of two plastic lips, the left side houses the 2Mp web cam and the right features buttons for home, menu and back. This means you can hold the device in landscape and keep your fingers well clear of the screen. I like it though it's a shame the three buttons are not backlit for identification in low light.
With a 1GHz Samsung A8 chip and 512MB of RAM the BeBook supports Flash and is a very slick performer and has an extremely responsive screen – it gives very little away to the likes of the HTC Flyer or Samsung Galaxy.
At £230 it's the most expensive device on this round-up but with 4GB of internal storage – of which 1.2GB is available for applications – Bluetooth and a Mini-HDMI port, you are getting a decent amount of kit for your money.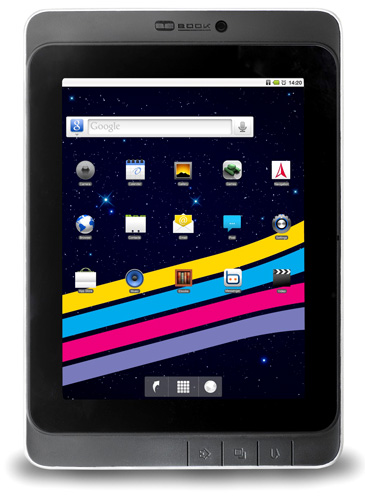 Reg Rating 70%
Price £230
More info BeBook
Binatone HomeSurf 705

Prior to the arrival of Kogan's Agora the HomeSurf 705 was pretty much par for the course for what you could expect for a hundred knicker but with a resistive panel, a 667MHz chip, 256MB of RAM and Android 2.1, the spec is already behind the times despite the 705 being brand new.
One point in the Binatone's favour is that resistive screens are getting better, so while you won't be pinching-to-zoom you won't be pulling your hair out in frustration either. But like the equally resistive Arnova 10, the screen's viewing angles are a little restrictive and the UI is a bit stodgy.
The HomeSurf 705 is the cheapest tablet in this round up and, at this price point, it's easier to list what you don't get than what you do. So you have to do without the Market, Google's apps, Flash, reliable 720p HD video playback or an HDMI port.
One a more positive note, there's 2GB of flash storage for your files, a Micro SD card slot and a pretty decent battery life. Binatone claims four hours of video playback and it is not far off but for only £20 more the Kogan tablet is a better bet.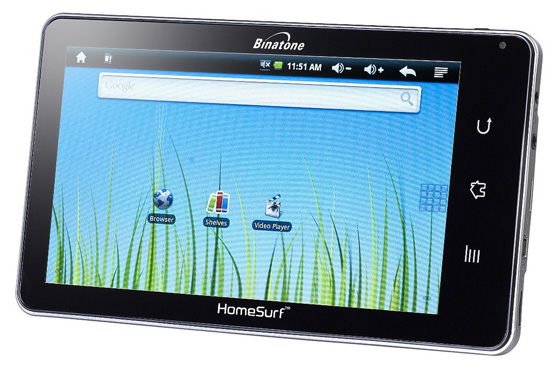 Reg Rating 50%
Price £99
More info Binatone
Elonex eTouch 702

There's nothing much wrong with the 702's specification with an 800MHz Cortex 8 CPU, 512MB of RAM, a capacitive 400 x 800 7in screen, 4GB of storage and Android 2.3 with the full Google and Android Market experience.
The 4:3 screen arrangement is not exactly common for a budget Android slab – most are configured 16:9 – but there's no doubt this shape is better suited to web browsing and ebook reading, albeit at the expense of wide screen video.
Though Flash is technically supported the 702 struggled to play content smoothly either in the browser or through the iPlayer app. No problems to report with locally hosted video though – 1080p MKV, QuickTime and H.264 files all played perfectly.
The UI isn't quite as fluid as on the Agora or BeBook and the status bar shows a 3G signal icon, despite there being no cellular modem, which is a rough edge I could do without. Battery performance was pretty good when running, yet on stand-by the 3,000mAh cell seemed to be sucked dry in no time at all, frequently dropping from 40 per cent to flat overnight.

Reg Rating 60%
Price £180
More info Elonex
Kogan Agora 7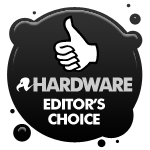 Anyone familiar with the Ozzie purveyors of bargain tech will expect impressive headlines for it's Android tablet and the Agora doesn't disappoint. For £120 you get a 1GHz Cortex A8 chip, 512MB of RAM, Android 2.3, a capacitive screen, mini-HDMI output and a 2mp web cam.
The Agora also comes-with-Google so you've no worries on the app front and 4GB of storage. My review unit only registered 120MB of free system storage so you will need shift as many of your apps as possible into that 4GB.
The all-black Agora is made entirely of plastic but is very solid as well as warmer and more comfortable to hold than the metal-backed opposition while the chrome back/home button to the right of the screen is a handy navigational aid. Less successful is Kogan's abandonment of physical volume buttons which some applications need and I happen to like.
The capacitive panel and UI work a treat and while not quite as fluid as the BeBook, it's not too far off. Battery life is more adequate than good lasting a full day but no more. With the Agora, Kogan has pretty much redefined what you can expect from an Android tablet costing around a ton. Good on ya, cobber.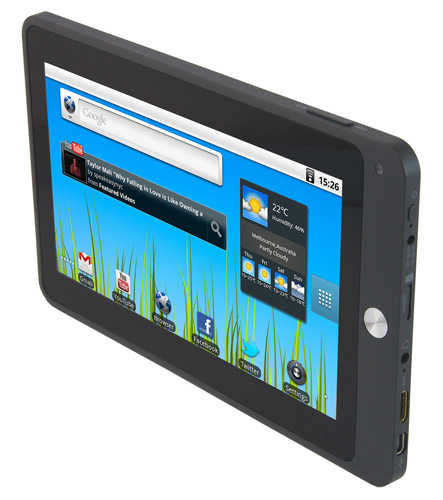 Reg Rating 85%
Price £119
More info Kogan
Next Gen3 Media Tablet

Thanks to the BBC, Next's original 7in Android tablet became a lightning rod for all that was wrong with the first generation of budget Android tablets. However, Next's latest effort looks like an altogether more serious box of tricks, even if it does cost twice the price.
To start with it packs a 10.1in 1024 x 600 capacitive screen, an 800MHz ARMv7 chip with 512MB of RAM and Android 2.2. You also get 3GB of file and a genuine 256MB of app storage, a Mini-HDMI port plus all the Google apps and Market access. It's a smart-looking device too – designed in the UK, made in China – rather resembling the Archos 101 with its bevelled edges and grey plastic shell.
Don't get too excited by the Sim card slot at the top – look carefully and you will see it's blanked off. In use, the Next struggled to play Flash video and the UI isn't as fluid as it is in the Kogan and BeBook, but 1080p H.264, QuickTime and MKV video files all played perfectly as did Angry Birds and the glossy screen is very colourful. The tinny single loudspeaker is at bit of let down though.
The Next has a mini USB host port – a mini USB-USB adapter cable is included too – yet the interface didn't work. Moreover, the Micro SD card slot didn't work either, alas. Thankfully, the main micro USB-PC connection did. Somebody also should have proof-read the back of the box and the Next web site product page – the packaging says the screen is WXGA in resolution and Next's web site says it runs Android 2.1!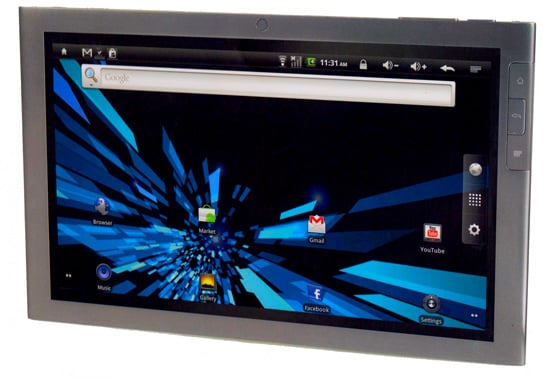 Reg Rating 70%
Price £225
More info Next
Storage Options Scroll 7

With a 1GHz chip and Gingerbread the Scroll has a decent specification but the processor is hemmed in by a lowly 256MB of RAM and the Telechips CPU is the dated ARM11 spec, so Flash video wont play.
The Scroll comes without Google or rather, I should say, it's supposed to come without Google. After a factory reset prior to returning my unit I had cause to go back to it and discovered by chance that if you open the Scroll applications app then move through Menu to Settings to More Applications, it lets you sign into the Android Market!
Despite the low Quadrant score of 367 the Scroll managed to play 1080p MKV and H.264 video files so it makes a decent enough media player. Internal storage is a reasonable 2GB but there's only 256MB for system – i.e. apps - storage.
Thanks to it's aluminium back it's a pretty hefty and solid device but the action of the physical buttons was a bit too abrupt. If money is tight Scroll will sell you a similar machine running Android 2.1 and with a resistive screen for £95.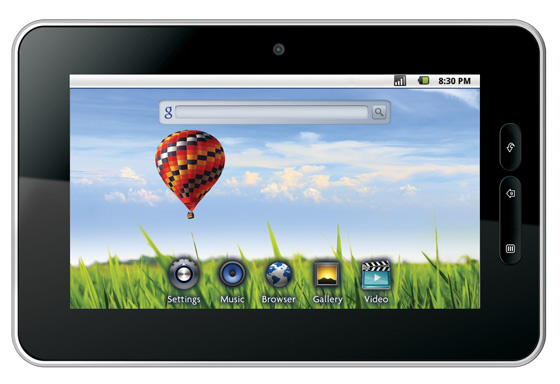 ViewSonic ViewPad 7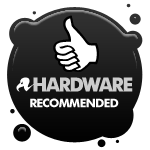 What separates the ViewPad 7 from the herd is the built-in and unlocked 3G modem and GPS chip. The Qualcomm MSM 7227 600MHz processor may be behind the curve but with Android 2.2 and 512MB of RAM a slow CPU isn't the end of the world, and the ViewPad 7's UI moves along at a very acceptable rate of knots.
Thanks to the Sim card slot, the ViewPad also works as a genuine, if rather large, mobile blower. Hence it has the unique distinction amongst the devices in this round-up of being capable of functioning as a tablet, a phone and a satnav. The ViewPad is also a nice bit of design, in fact it looks like a big iPhone 4 with it's squared-off aluminium sides, black back and flush-fitting glass screen.
Where things fall apart a bit is with media playback. Flash isn't supported and locally hosted HD video is pretty much out of the question too. On the up side ViewSonic does chuck in the Swype keyboard, the full version of Documents to Go, front and back cameras and a very nice carry case.
At just under £200 from the likes of Maplin, the ViewPad 7 is something of a bargain if you want cellular data and GPS rather than media grunt, as it's easily the cheapest 3G connected tablet currently available. ®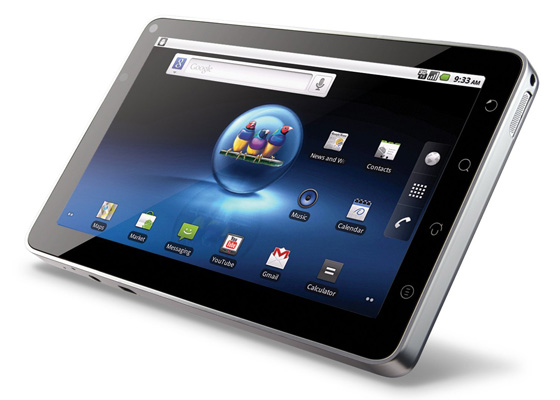 Reg Rating 75%
Price £199
More info Viewsonic