Original URL: http://www.theregister.co.uk/2011/08/26/accessory_of_the_week_vogels_ringo_ipad_wall_and_car_mount/
Vogel's RingO iPad mounting system
Fix your fondleslab to the wall, to the car
Posted in Personal Tech, 26th August 2011 08:00 GMT
Accessory of the Week Desktop stands for iPads and other tablets there are a-plenty, but wall-mounting systems are rare. Vogel's, a Dutch specialist in such kit, is one of only two I've tried.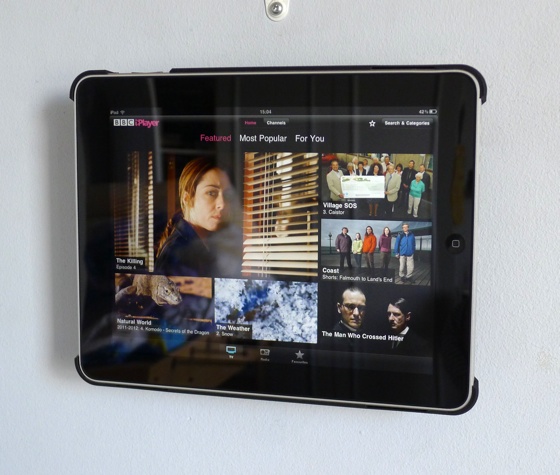 Attach your tablet to the wall
RingO, as it's called, is the pricier of the two, but not by so very much. The £80 starter-pack includes both wall-mount unit and the iPad holder that clips to it.
Vogel's employs a universal system, so the iPad holder also locks onto the £60 back-of-a-front-seat car-mount kit. Just push in a couple of spring-loaded clips - reach round the iPad's sides and push the clips simultaneously - and the tablet is released by one mounting point to be latched onto another.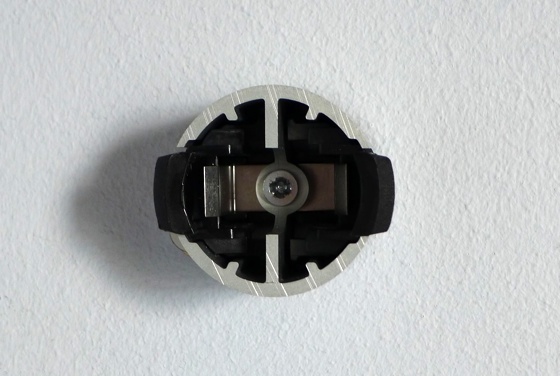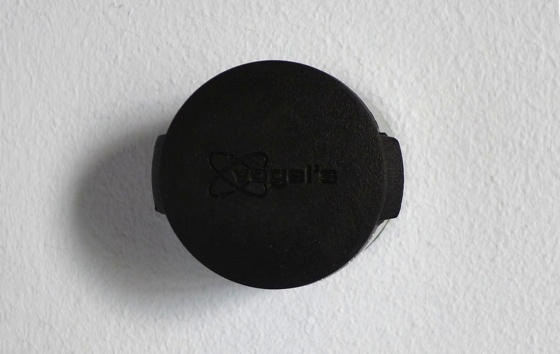 The wall-mount cylinder screws securely to the wall, a cover hiding the works
Wall-mount parts are available separately - for £37 a pop - so you can dot them around your house, as you need. They all come with a suitable screw and rawlplug, so as long as you can aquit yourself with a drill and a screwdriver, you're away.
It's a good system that holds the iPad securely, allowing it to be rotated, and is easy to install and later remove if you move house.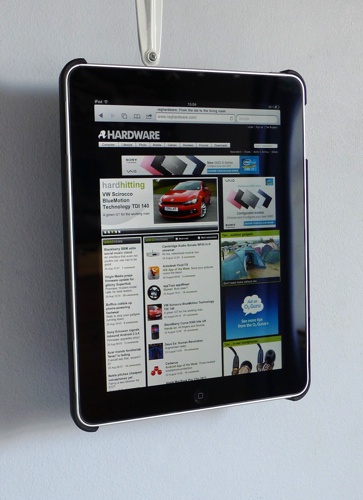 Slot the tablet in its holder, clip it to the mount, and read at your leisure...
The car kit is similarly sturdy and while, as per the wall mounts, you can rotate the iPad, it also provides a small degree of vertical movement, though with any tablet's glossy screen you're never going keep the light off it at all times.
And you can't really blame Vogel's for that.
You can blame it for the engineering of the part. While that's good, as is the build quality, once or twice when I pushed the iPad onto the wall mount, one of the latches didn't fully connect. Maybe I didn't push hard enough - a second go got it right. But for all the emphasis on making it easy to move your tablet around the house, the system seems better geared to holding a gadget permanently.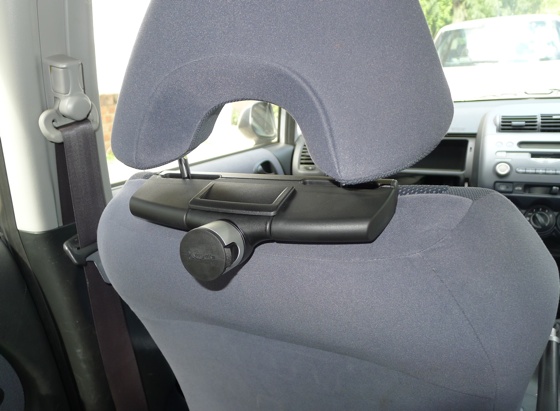 The car mount latches to the front seat's head-rest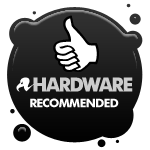 Indeed, like any iPad cover, getting the RingO holder on and off is a pain. Trouble is, it adds way too much to the thickness of your tablet to keep on on all the time.
Of course, the real question is whether you want to stick your tablet on the wall in the first place. If you do, RingO is a great way to do so, but I think it's more useful in the car, where it's ready to keep the kids quiet on long journeys. ®
Reg Hardware chooses its Accessory of the Week every Friday. Got one in mind you want us to consider? Please let us know
More Accessory of the Week Winners

Motorola
Atrix
Lapdock
iLuv ICK826
iPad 2 case and
Bluetooth keyboard
Octovo
Solis e-book
Reader Lamp
Exogear
Exomount
Kingston
DataTraveler
Ultimate G2