Original URL: https://www.theregister.co.uk/2011/08/20/ten_outdoor_gadgets/
Ten... outdoor gadgets
Don't leave base without them
Posted in Personal Tech, 20th August 2011 07:00 GMT
Product Round-up Experiencing the great outdoors is fundamentally about escaping the trappings of modern life – leaving all the gadgets and gizmos we carry around at home – right?
Well, maybe not – as there's a mountain of technology ready to enhance, rather than detract from your chosen outdoor pursuit, however extreme or placid. To document and record; advise on progress; predict conditions or vitally save your neck when it all goes wrong, there's a gadget that'll do the trick.
Below is a selection of trek tech for a huge sweep of activities, whether you get your outdoor kicks all year-round or just in the milder months.
Garmin Forerunner 610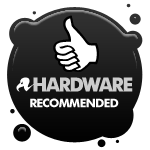 With a nifty touchscreen that works through gloves – and didn't get hampered too badly by my copious sweatings – this runners' watch has most requirements covered. A strap around the torso monitors heartbeat wirelessly, it locates GPS satellites neatly when used outside, while a relentlessly bloodthirsty virtual competitor tries to intimidate you. Note to those who need encouragement: stick him on slow and you'll feel like Usain on every run. It has delightfully simple magnetic charging cradle and, moreover, it retains a charge for days. Plugged in to a computer, all your vital data is accessible along with GPS mapping. Probably one for committed runners only, yet anyone interested in fitness who spends a lot of time in wilderness locations will find plenty to enjoy.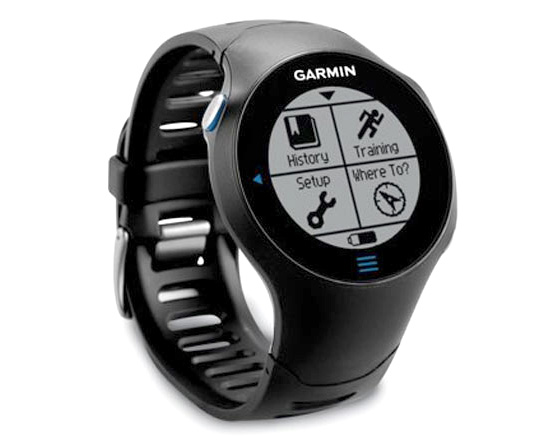 Reg Rating 85%
Price £330
More info Garmin
Knog Nerd 12

The Knog's funky, simplistic, Australian design gives it an element of non-geek appeal. It works immediately straight out of the box, without the need for complicated configuration, and can store separate data for two bikes, again without fuss. The 12 functions include trip distance, average speed, a 12/24 hour clock and relative speed (displayed as a graph of current speed against average speed). It's not for serious cyclists who want to monitor their fitness and performance; yet with a decent backlight and 100 per cent waterproof rating, it'll take a whole lot of punishment and would complement any casual biker's weekend trip very well.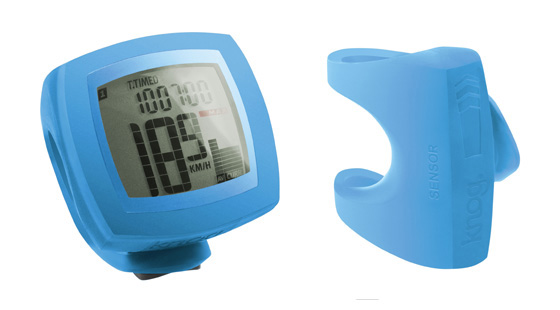 Reg Rating 75%
Price £62
More info Knog
Liquid Image Impact HD720P

Liquid image is onto a good thing with its product design. While other companies insist on strapping cameras to chests, helmets, surfboards and bikes, these clever people have taken a miniature camera and wedged it inside a face-mask, right between the eyes. So off-road bikers, skiers and, most impressively, divers, can get a near-as-dammit point-of-view shot that frames up nicely every time – just make sure you look at the best stuff! It shoots 720p video with 1080p arriving in autumn, the camera captures plenty of detail onto a MicroSD card, and there's half-decent audio recording as well. No, it won't win awards for colour reproduction, but as a simple and pain-free way to record your fun it's hard to beat.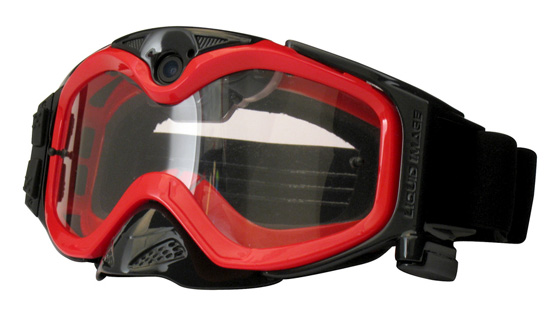 Oregon Scientific BAR808 Solar Weather Station Advanced

Mountains and moors are notoriously difficult areas for weather prediction, and forecasts – radio, TV or Internet-based – are often not localized enough for your needs. The BAR808 is certainly no crystal ball, but it will give you an idea of what to expect over the next 12-24 hours. Place the separate wireless sensor outside your tent and you'll have accurate temperature and humidity measurements with arrows indicating future change. With a slight nod to ecology, the unit's 3 batteries remain unused when the built-in solar panels have enough light to take over. Moon phase information and extreme weather warnings complete this worthwhile package.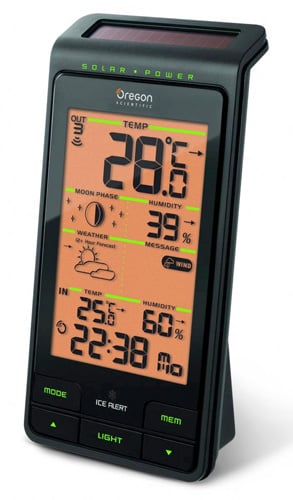 Outdoor Technology Tags

These Bluetooth-enabled 'tags' will let you listen to your tunes wirelessly and if used with a phone you can take or make calls. The minimal design works well – just a small volume control – that doubles as a transport control – and separate multifunction button for call-answering (or ignoring), mute and also voice dialling. The OT Tags seemed just as happy with a crusty old mobile as with a modern smartphone. The ear-buds come with alternative bud sizes and sit tight in the ear. So if you're inclined to hang off a climbing-wall whilst with Cliff or The Edge playing, you can still listen out for that important call.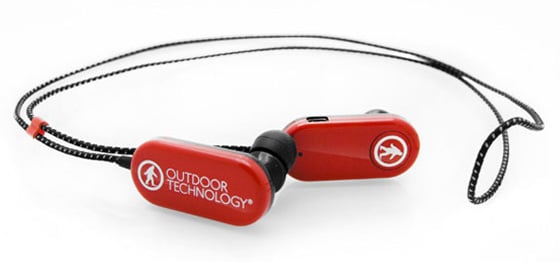 Panasonic Lumix DMC-FT3

Built-in phone cameras won't do justice to any location, especially that beautiful vista you've spent half a day climbing to see. The Lumix DMC-FT3 shoots detailed, clear pictures with some very good colour reproduction; plus it includes lots of extras for adventurous types. The indestructible-looking construction is tough enough to withstand a 2-metre drop (at least) and, for watery types, it can be submerged to a depth of 12 metres. The built-in compass, altimeter and barometer attach all manner of data to your pictures, but perhaps most impressive is the GPS function that will display your precise location live across the viewfinder – Panasonic claims there are over a million landmarks registered. Quite remarkable and rather spooky.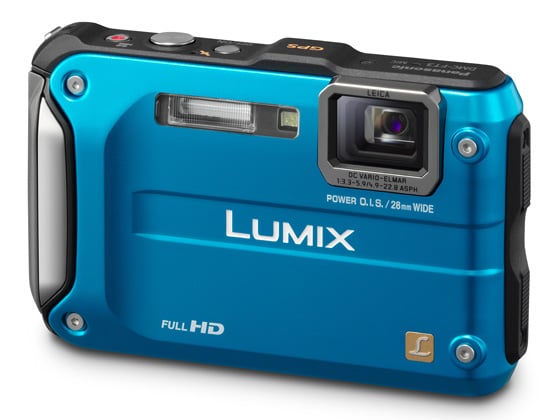 Reg Rating 80%
Price £330
More info Panasonic
SatMap Active 10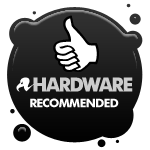 Employed by mountain and cave search and rescue groups across Britain, this neat device has been around for a few years now, yet remains one of the most robust mapping and navigational tools. While it's not a lightweight device, having such a huge screen is fantastic, making it easy to view lots of surrounding terrain without having to scroll around each map. Numerous countries are available on SD card, with British Ordnance Survey and American National Geographic versions available. The GPS functionality is great for plotting routes; hikers and bikers will find it particularly useful when going off-track. Indeed it gives you an extra boost of navigating confidence – just don't stroll along, staring at the device, and fall down a hole.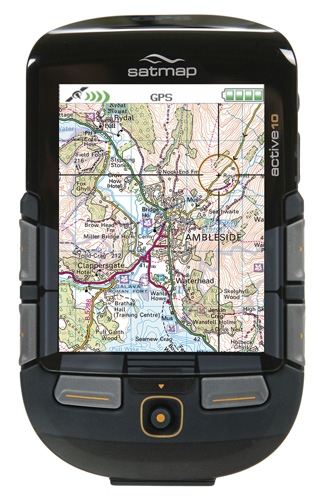 Reg Rating 85%
Price £300 (basic package)
More info SatMap
Solio Bolt Solar Charger

Your friend's just fallen off a ridge and broken his leg? No-one around for miles and your mobile's out of juice? With one of these stuffed in your backpack you might be okay. Solio's newest solar-powered charger has ditched the multiple connections approach in favour of USB-only; as long as you have the USB connector for your phone (or whatever needs charging) you should be fine. Neatly, the Solio has a built-in replaceable battery that will hold enough power for 2 charges of most smartphones – so you can carry plenty of juice around in gloomy conditions, or charge up from the Solio at night. Free propping-up pencil included!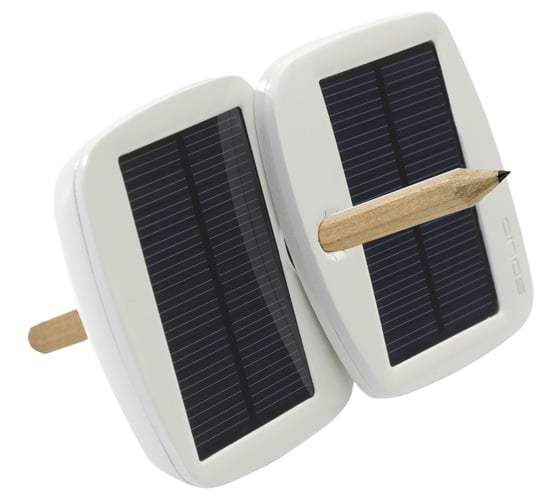 Reg Rating 80%
Price £45
More info Solio
Spot Connect

Potentially a piece of life-saving kit, this tidy little device allows one-way satellite communication from your Android smartphone or iPhone. The user predefines 120-character messages, set up through an on-line account, which can then be sent quickly to contact groups' e-mail addresses and mobile numbers with a couple of button presses. Messages also include GPS co-ordinates so friends and family can keep track of your exact location. When typing directly to your smartphone, you can only send 41-character messages – limiting though undoubtedly useful. The SOS button works independently of the phone and will send a distress signal to the relevant authority, initially without GPS data if unavailable – then followed up once satellites are located. Coverage is basically global, with South Africa, India and Madagascar the only major omissions.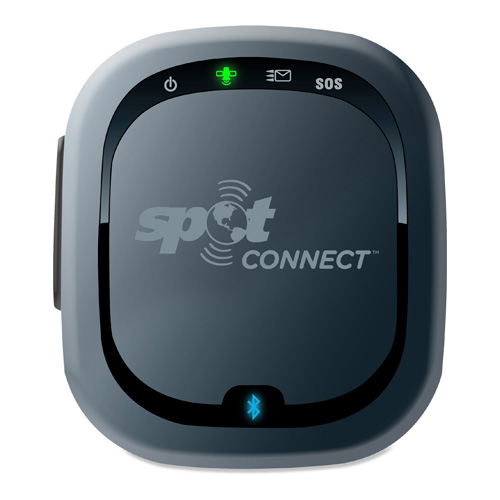 Reg Rating 75%
Price £180, £90 (annual subscription)
More info Spot Europe
SteriPen Adventurer Opti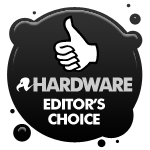 Featuring a simple yet remarkable piece of technology – the humble UV light – the SteriPen could save you from all manner of stomach complaints and, in extreme circumstances, might save a life. Stir the optical sensor in a container of clear, collected water for a few minutes and… hey presto: drinkable water. Cautious trekkers carry one of these as a back-up, yet if you were to trek for numerous days in, say, the foothills of the Himalayas, it could treat your daily water – the stats say it will treat 100 half-litre containers on one set of batteries. Use a T-shirt to filter out the debris, and the SteriPen could also make stagnant water a whole lot more drinkable in desperate situations. If you're inclined to wander off the beaten track then this gadget is worthy of serious consideration and an optional solar charging case is available too. ®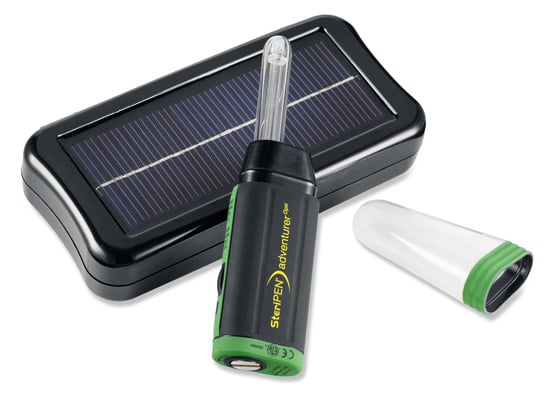 Reg Rating 85%
Price £72
More info SteriPen