Original URL: https://www.theregister.co.uk/2011/08/02/nokia_changes_naming_system_launches_nokia_500/
Nokia unveils budget Symbian smartie
1GHz handset?
Posted in Personal Tech, 2nd August 2011 14:15 GMT
While Nokia has been playing the numbers game with its naming protocol, unveiling a new labelling system today, it has also found time to bring out a new smartphone to sit smack bang in the middle of it all.
The Nokia 500 packs a 1GHz ARM11 chip, which according to IntoMobile, is basically the equivalent of 400MHz on something more modern such as the widely implemented Cortex-A8. We're not sure how precise those comparisons are, but a looking at the processor overview on Arm's website, suggests it can't be too far off the mark.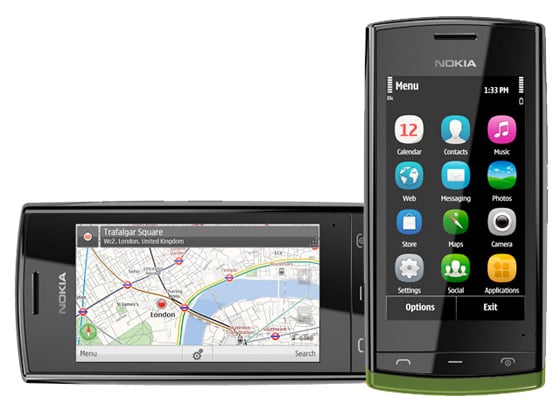 Still, the Nokia 500 becomes the company's first 1GHz handset, running Symbian Anna with a 2GB memory and a 3.2in touchscreen at 640 x 360. It's expected to price in around £150 when it goes on sale later this year.
The Nokia 500 therefore sits in the middle of the company's new naming convention, clearly showing where the company places it, as well as the scope it has to build above and below. ®