Original URL: https://www.theregister.co.uk/2011/08/02/guardian_media_group_numbers/
Guardian blames gov ad-spend cuts for revenue droop
Keep Calm and Carry On office didn't splash its usual £500m this year...
Posted in Policy, 2nd August 2011 14:17 GMT
The Guardian Media Group has blamed government advertising cuts for falling newspaper revenues. Income for the Guardian Media Group – which includes joint ventures in Autotrader and Emap – fell to £466.1m from £476.2m. Those two JVs saw operating profits of almost £200m. The Guardian newspaper operation itself saw revenue £22.8m lower than last year, at £198.2m, with losses of £38.3m, up slightly from £37.8m last year.
Three years ago, when it sold its 50 per cent stake in Autotrader, the group made a profit of £302m. But now GMG relies heavily on cash and investments to keep the boat afloat: last year these realised £194m of income. The Trader Group share brought in £131m, and Emap almost £80m.
"The Guardian saw a sharp decline in recruitment advertising as a result of the difficult economic environment and unprecedented cuts to public sector spending," said GMG chief executive Andrew Miller.
One of the Coalition's less controversial cuts has been to axe Britain's official Propaganda Ministry, the Central Office of Information (COI), through which more than half of the government's £1bn-a-year spend on advertising and marketing is funnelled. That's more than any consumer brand spends in the UK, and is part of the larger "government communication network", which employs almost 7,000 staff.
Last year all "non-essential" advertising and marketing at COI was frozen, with 287 posts abolished, along with a 40 per cent cut in budget. In March, the Cabinet Office recommended abolishing the COI altogether.
The COI was set up in 1946 and evolved directly from the wartime Ministry of Information (responsible for Keep Calm and Carry On), but the patronising posters were often unpopular.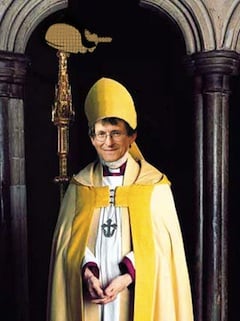 The cuts were no surprise, and have hit lazy media companies used to suckling on the government teat the hardest. Commercial radio has felt the punch: according to radio analyst Grant Goddard, COI spent more than seven times more the next nine highest-spending advertisers put together.
Andrew Miller recently warned that the Guardian newspaper would run out of cash within three to five years unless unless business operations changed.
But if the Guardian dies, it will die tweeting.
"Liveblogging has added another new dimension to our news coverage, from the events of the Arab Spring to the Arts Council cuts," writes Scott Trust chairperson Dame Liz Forgan CBE, and er ... Arts Council chairperson, too. ®
Related Link