Original URL: https://www.theregister.co.uk/2011/08/01/review_mackie_onyx_blackjack/
Mackie Onyx Blackjack USB audio interface
Solid sender
Posted in Personal Tech, 1st August 2011 11:30 GMT
Geek Treat of the Week In the early 1990s, the Mackie name became synonymous with project studio recording consoles that, while not the most sophisticated, offered a good deal of routing flexibility and mounting options. The CR1604 was the breakthrough product for the company – a mixer that is still in production in various guises. The idea behind this and other Mackie products was to deliver low noise mic pre-amps, so that even though the mixer might be basic, the signal wouldn't suffer.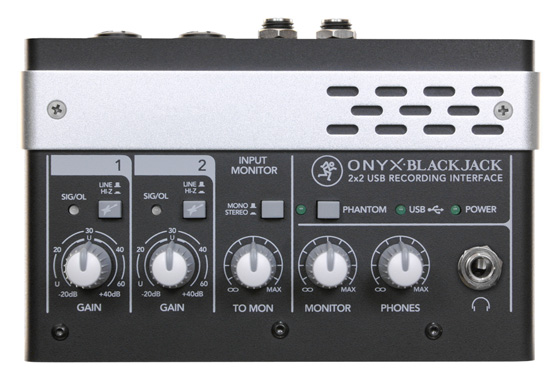 Sound choice: Mackie's Onyx Blackjack
Now owned by Loud Technologies, Mackie's design ethic still remains evident in the Onyx Blackjack dual channel USB audio interface. Now, this model isn't the cheapest of its kind and there's no MIDI or effects on-board either, but it's no flimsy plastic box that will fizz with interference as soon it you place it near a laptop. Its all-metal casing keeps it well-shielded and it has decent-sized knobs and switches on the control surface that tell you at a glance what's what. The weight of the Onyx Blackjack is an advantage too, at 800g it certainly doesn't be skate around the desk on the whim of a springy cable.
The back panel is home to a pair of balanced audio inputs on combo XLR/TRS jack connectors, with the monitor output on just balanced TRS jack sockets. There's also a USB port here, as the unit is bus powered from the host computer. It's all very tidy, leaving the cable sprawl at the rear, apart from the 1/4" headphone socket on the front.
The front panel kicks off with the gain controls for both channels with line/high impedance switching – the latter option being for mainly for guitars – that works on the 1/4" jack inputs. Use the XLR connectivity for mics and if you use the condenser sort, there is 48V phantom power switching available too. With any source, the signal presence light shines green so you can turn up the gain until it flashes red and then back off to keep it in the green to avoid distortion. All very simple.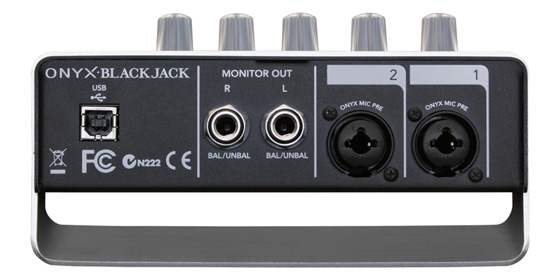 Balanced audio interfacing throughout
In the centre, the input monitor section performs duties of letting you either hear the signal direct. This way you avoid the oft-times distracting delay (latency) that you get from the signal being returned via the recording software. There's even a mono button for input monitoring, so if you're just tracking guitar, you don't get it in just one ear. If you can live with some delay, the niceties of panning and effects can be applied when playing from within the recording software. So you can ignore the input monitor option and just listen back from the main monitor output. The phones level is independent of the monitor too, which is useful.
Soft options
The Onyx Blackjack also comes with Tracktion 3 recording software for Mac and PC. Included in the box is a serial number for the app that you can download after registering. Tracktion is rather odd looking and initially gives the impression of being some kind of Java project, especially as it could take some time thinking about things.
Admittedly, I didn't get off to a good start with Tracktion 3 as I'd previously set the Onyx Blackjack to 44.1kHz in the Audio MIDI Setup utility for use with iTunes and tests with Steinberg's Cubase Elements. Alas, I couldn't get the Onyx input to work until I changed it back to 48kHz. It seems that Tracktion 3 likes to deal with any sample rate changes personally.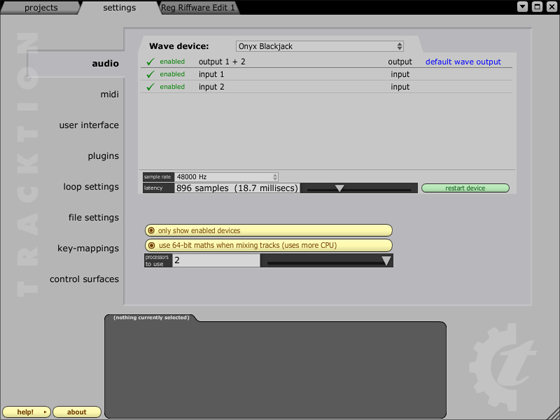 Tracktion settings menu
The app is certainly different, with project window shrinking to 800 x 600 to hand from a single click to make room for other apps or to use on a netbook. You can muddle through, but some basic tasks such as normalisation of recordings needed a few hoops to jump through (Loop edit > Loop info > Basic audio File Operations) to apply the changes. If there was a shortcut, it wasn't obvious.
In fact, there's quite a lot that isn't obvious with Tracktion 3 as it does offer a rather different way of working, but it seems that perseverance pays dividends. The effects racks that can be strung together from basic Tracktion components are a bit of a diversion as there as some rather good Mackie VST effects on-board too. MIDI is supported and can trigger Tracktion 3's on-board sampler.

VST effects on-board too
Indeed, if you didn't take some time getting familiar with Tracktion 3, you might easily dismiss it as being basic, but it's worth checking out the impressive demo songs that really show off its depth and capabilities.
Heavy metal
As for the hardware, the Onyx Blackjack is definitely a clean machine – cranked right up there was not the slightest hint of the low level digital chatter that features on cheaper USB interfaces. The mic inputs are forgiving too, if not given too much abuse. Likewise, you'll need to keep an eye on levels when using the instrument input options too, but the clipping signal indicator seems well calibrated to help things play nice.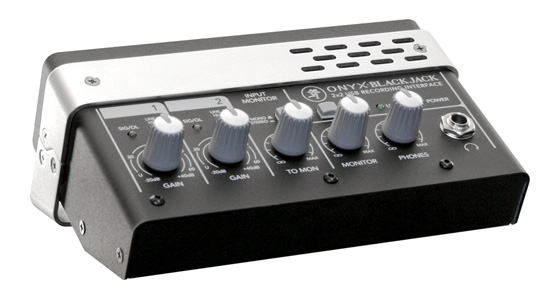 Rock solid
Verdict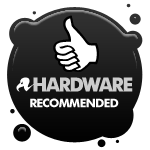 Overall, the Mackie Onyx Blackjack inspires confidence. You can plug just about anything into it and get a good, clean signal out of it. Its layout is perfect and its robustness admirable. The Tracktion 3 software is a bonus too, which, albeit rather quirky, is certainly capable and seems to have hidden depths. This interface no cheap option but is worth the money because it's not been designed cheaply either. ®
Geek Treat of the Week is published every Monday. Got a gadget in mind you'd like us to consider? Please let us know
More Geek Treats

Mobee
Magic Charger
Ion Audio
iCade
Burg 5
watch phone
Jabra
Stone 2
Contour GOS
Bluetooth
camcorder