Original URL: https://www.theregister.co.uk/2011/07/30/review_cambridge_audio_azur_751_blu_ray_player/
Cambridge Audio Azur 751BD 3D Blu-ray player
Anglophile audiophile attraction
Posted in Personal Tech, 30th July 2011 07:00 GMT
Review There's a renaissance in audiophile grade Blu-ray players happening at the moment. Arcam's exotic BDP100 got the ball rolling, and now the Oppo BDP-95EU, Marantz UD7006 and this here Cambridge Audio Azur 751BD are hot on its heels. 

I must confess to being excited. While I like cheap-as-chips electronics as much as the next guy, nothing stokes my system-lust quite as much as a black tie disc spinner.

One player, spins all: Cambridge Audio Azur 751BD
Tipping the scales at 5kg, the 751BD appears hewn from solid metal. A good sign as rigidity usually begets fidelity. Equally reassuring is the provision of two HDMI outputs. Owners of non-3D compatible AV receivers can use the second output to decode DTS HD MA and Dolby TrueHD lossless audio, while 3D video squirts out of the first to a compatible display.
Other connections include a couple of USB ports (one front, one back), an eSATA interface, Ethernet, optical and coaxial digital audio outputs, plus 7.1 analogue audio outs, principally provided to deliver hi-res music playback. There's even RS232 for CI professionals to play with.
In short, this player can interface with pretty much any combination of kit available. While the deck does not have integrated Wi-Fi, a wireless dongle is provided in the box for those that need it. Rounding off the package is a shiny, metal remote. This lacks backlighting but has a satisfying weight and finish.

Making connections
The user interface is chunky and fun. Large graphics denote Music, Photo, Movie, Network and Internet silos. Insert a USB storage device and you'll be able to play tunes from the Music tab, play a disc and it'll be available under the Video heading and so on. Currently, net connected content is limited to Picasa, which frankly isn't very exciting. At the very least someone should be trying to ink a deal with VTuner or Shoutcast.
Self serving
While there are design and operational similarities to the Oppo BDP-95EU, the two players differ significantly beneath the lid, with different DACs and multimedia file support. It's gratifying to report that unlike the Oppo, the Azur 751BD isn't left floundering when it comes to MP3 playback across a network. For those with fast-filling music servers, this Azur is clearly the better buy.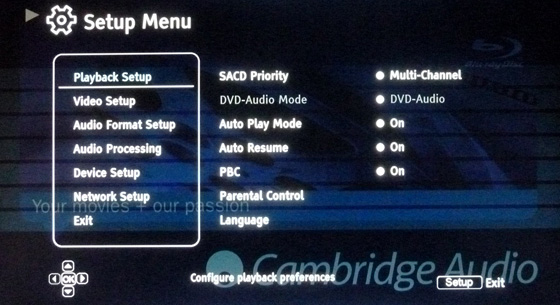 Set-up options
Curiously, Cambridge Audio's manual specifically states: 'The 751BD can play WMA and MP3 files only. It cannot play AAC files.' Such self-effacing modesty is misleading. MP3, FLAC, WMA, WAV, AAC and even APE files all play out. When there's album art available, it also displayed that, and correctly read artist and album metadata.
Across my network, the player greeted a wide assortment of video files with similar cheerful compliance: AVI, MOV, MPG4 and TS files ran. The deck unspooled most of my H.264 wrapped content, but inexplicably not all. This broad compatibility extends to USB playback. Two drives were connected, an 8GB stick and a 160GB Iomega external HDD. The player browsed the latter quickly and streamed music from both without issue.
The player's HD picture performance is predictably good, both with regular 2D discs and frame sequential 3D: fabulous fine detail and smooth, rich colours are the order of the day. But then I'd expect nothing less. The good news (for big disc library owners) is that DVD playback also impresses. The unit's Marvell QDEO deinterlacer does a fine job upscaling SD content.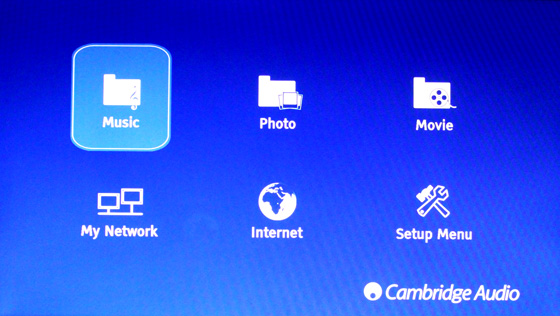 Home menu
The player is also a wonderful music source. Be it the more-ish MOR of Emi Fujita (Camomile Best Audio, SACD Japanese import) or the elegance of Marianne Thorsen and Trondheim Solistene's Mozart Violin Concertos, the 751BD consistently delivers exquisite vocal intelligibility and spacious imaging. 

Wolfson WM8740 DACs deliver to all the analogue audio outputs and work to output a lush and exciting sound. This is a Blu-ray player that audiophiles will really enjoy.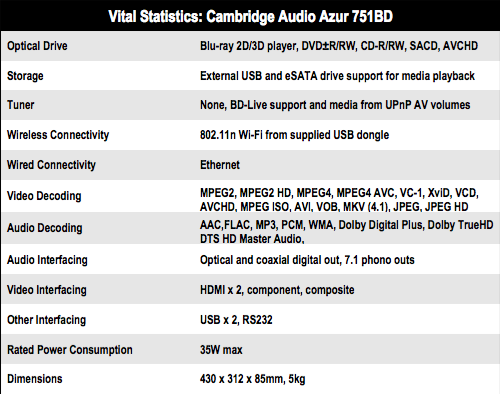 Tweak to taste
The Azur 751BD has no shortage of user tweaks either. A pure audio mode is ostensibly provided to elevate sound quality, but it has a rather more obvious, practical benefit. You can disable the display to prevent screen-burn on plasmas when playing music.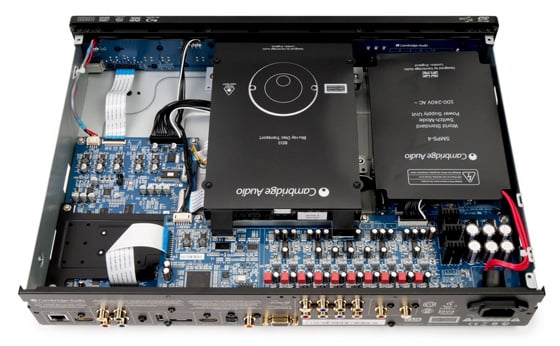 At 5kg, the Azur 751BD amounts to double the weight of mainstream alternatives
There are also extensive video picture parameter control, although I wouldn't venture much beyond some very minor block noise reduction. It's worth remembering that the QDEO processor only feeds the prime HDMI output. Disc-loading speeds are good but not Usain Bolt fast. Lou Reed's Berlin from Artificial Eye went from tray loading to menu screen in 31 seconds; the remastered and Java-heavy Goldfinger served up the 007 logo in 62 seconds.
Verdict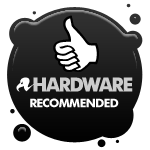 Overall, there's no question that the Cambridge Audio Azur 751BD is a top-flight entertainer with a price to match. It's on-line connectivity will pull in BD-Live content when required and play nice with media either on a drive or a Nas server. Some may bemoan its lack of a content portal with apps aplenty, but that's not the thinking here. Instead, we have a high-fidelity component with a firm handle on the new network age of home theatre. ®
More AV Gear Reviews...

Philips
BDP7600
Samsung
BD-D8900
Virgin Media TV
TiVo
Arcam
FMJ BDP100
Panasonic
DMR-BWT700