Original URL: https://www.theregister.co.uk/2011/07/29/call_of_duty_competition/
Call of Duty heats up for $1m showdown
Mercenary business
Posted in Personal Tech, 29th July 2011 15:54 GMT
Are you one of those saddoes who sits around all day with mates playing first-person shooters, bragging on-line about endless kill streaks and how you 'PWN' every soldier in sight? If so, then maybe it's time to put your money where your mouth is.
The top Call of Duty teams in the country will go toe-to-toe next month in London for a chance to represent the UK at an LA Championship event this September.
The winners will get an all-expenses paid trip to Los Angeles, where they'll compete against 31 other teams from all over the world for a million dollars in prize money.
The top four-man team in LA on 3 September will pocket $400,000 as well as the accolade of being some of the world's best Call of Duty players.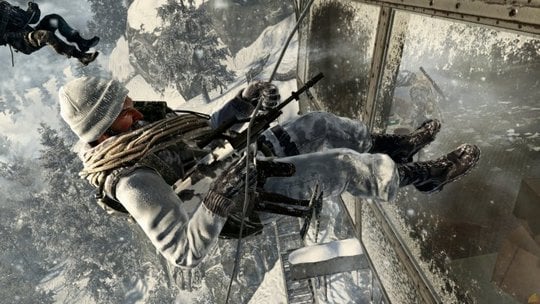 Smash the competition
The UK heats are set to take place on 7 August at Sound Nightclub in Leicester Square, where 128 contestants will battle it out on Call of Duty: Black Ops.
If you think you have what it takes, register your team at the tournament sign-up page and keep your fingers crossed for an invite. ®