Original URL: https://www.theregister.co.uk/2011/07/28/ten_in_ear_headphones/
Ten... in-ear headphones
Aural fixation
Posted in Personal Tech, 28th July 2011 12:28 GMT
Product round-up It's time for another headphone roundup and considering we've already covered the bulkier over-ear and on-ear models, it was inevitable that in-ears would follow. After all, not everyone likes walking the streets, turning heads with a pair of oversized Mickey Mousers on.
The market is inundated with hundreds of in-ear monitors (IEMs) to choose from ranging from near-giveaway throwaways to audiophile grade headsets at eye-watering prices. We reached out for a broad range and, from what we received, narrowed it down to the following ten.
Unless you have hearing like Superman, the difference between many of these high-end sets is minor – some have more bass oomph, some have a flatter response – however, all significantly improve the listening experience beyond free buds that come with a new MP3 player and if you haven't upgraded from such, what are you waiting for?
Audio-Technica ATH-CKS90

The ATH-CKS90 have an agreeable fit with no need to fiddle around – in they go and in they stay. This is a credit to the design because even with the smallest of the four silicone tips fitted, the CKS90s remained as snug as a bud in a lug. The tips can also sit at two different places on the end post to accommodate for those with deeper caves.
The drivers feature a dual-resonance chamber that's mimicks the bass-reflex designs on speaker cabinets. The upshot is a deep bass sound, which makes listening to gritty dubstep and raw hiphop an absolute pleasure. As these headphones are all about chambers, I thought a dose of Wu Tang would be fitting and wasn't wrong – the bass reproduction was impressive delivering an all-encompassing presence.
Noise isolation was also good and volumes can be upped deafeningly high if need be. There were no problems with continuous use either no fatigue both in terms of comfort or from listening. The only drawback to the ATH-CKS90s is a fairly frail cable susceptible to knotting and rub-noise. Other than that, I can't fault them much at all and if you're a basshead, the ATH-CKS90s are a worthy consideration. Shop around and you can pick up a pair for less than £70 - bargain!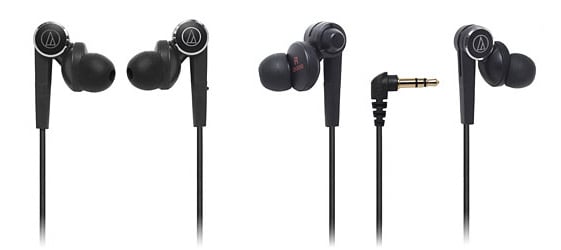 Brainwavz B2

I admit when scanning for headphones to review, Brainwavs was a company I'd never heard of. Its audio products have been gaining respect for a while though and with commendable spec and a fair price, definitely worth a closer look listen.
The B2s have a stand-out personality. As you can see from the picture, they're far from subtle in design with a twisted-pair colour cable giving a flamboyant zebra-skin feel that should appeal to every man's inner pimp. The style of cabling makes it less susceptible to knots too and when it does tangle, it's easy to fix.
While the B2s sit best with the cable wrapped over the ears – audiophile style – they can be rather fiddly to get right. Once in though, they're firmly in place and cause no discomfort with a reasonable level of noise isolation. Featuring dual-balanced armature drivers, design to help separate the frequency range, sound is well balanced and spatial with a prominent mid-range, perfectly suited to vocals. They worked best with rock music in my opinion, or busy sounds with a lot going on, such as orchestral and jazz.
The buds come with three sizes of silicone tips as well as one pair of Comply foam buds, plus a standard carry case and a couple of adaptors. The B2s appear durable and well-priced given their overall quality.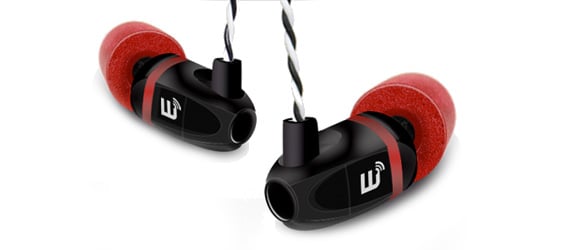 Reg Rating 85%
Price £100
More info Brainwavs
HiSound Crystal

As the Crystal are touted as audiophile grade earphones, I had high expectations before even opening the box. When I did, my first impressions were swallowed by astonishment at the size – they're so small you almost lose the capsule completely in your ear canal. Saying that, they sit well, blocking out lots of noise and remained comfortable over long periods of time. You'll have to get the right sized ear-tips in place here though, otherwise the Crystals get pulled out easily.
The HiSound Crystals are held back by a lightweight cable that sends a lot of noise to your lugs whenever rubbed. It also tends to curl up and get in the way, which can be quite an annoyance. The output is commendable, though, most prominent in the lower-midranges. Bass tones are strong, which can make music sound as if it's lacking in treble. It would be harsh to say they're horrendously unbalanced though and the tiny 7mm dynamic drivers found in each tip do produce a bigger sound than the body size would have you believe possible.
The Crystals come with a standard carry case and a few ear-tips. You wouldn't be too disappointed should you invest in a pair, but there are definitely better choices for your money and when it comes to clarity, they're not as 'crystal' as the name might suggest.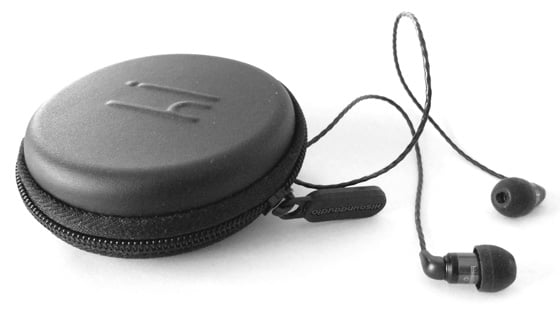 Logitech Ultimate Ears 700

The Ultimate Ears range has been long admired and show Logitech has an ear for high grade audio products. As with the HiSound Crystals, the UE700s are diddy but produce a powerful sound. The design is slicker though, slightly bigger with a red colour marking the right side and a laudable selection of fittings – four sets of tapered silicone tips and two pairs of Comply foam.
Sonically, I'd say the higher frequencies could be crisper after finding themselves overly-cooked by a smooth but dominant bass. The result could be considered rather dry, but the dual precision armature speaker found in each earphone produces a great sense of space and makes the whole shebang feel like a smokin' hot summer party.
Although it comes with cheap plastic carry case, reminiscent of a dental floss box, the UE700s are great for travellers, with an adaptor for in-flight use, as well as a sound level attenuator to keep volume steady and prevent any sudden bursts startling you.
Overall, the UE700s are a solid pair of earphones. The frequency response could be improved upon and there are better options for a three figure sum, but they can't be faulted too much.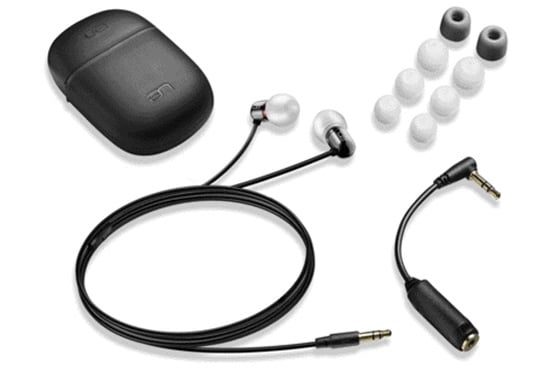 Reg Rating 80%
Price £130
More info Logitech
Reid and Heath MA-350

Reid and Heath Acoustics enters the market with its first IEM attempt here, and ticks all the right boxes. The "aerophonic design" is very basic but elegant and comes with a fibre-weave covered cable to keep knottage easily manageable.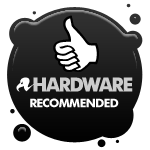 The MA-350s have a complete output, with a warm prominent bass, clear mid-range and a reasonable top end. Don't get me wrong, there's a noticeable difference between these and some of the pricier earbuds. Sound isn't as spatial as others in the roundup, but for a pair of sub-£50 earbuds, RHA has really pulled something out of the hat. Boy, do they go up loud too.. and get to very high levels before any distortion.
There are just three silicone tips and a faux velvet bag to carry them around, which could be improved upon. Still, when it comes to value for money, the RHA MA-350s take some beating. A dozen of you were lucky enough to win a pair in one of our last competitions. Let us know what you think of them.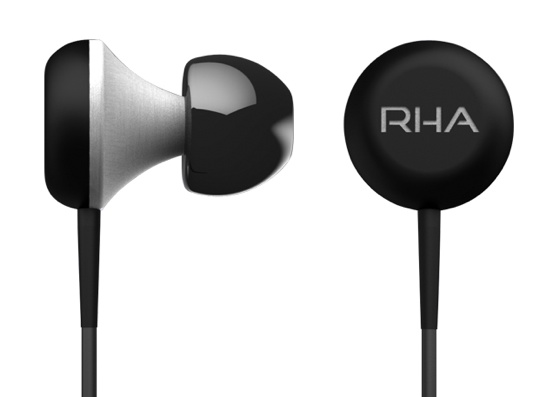 Sennheiser IE 8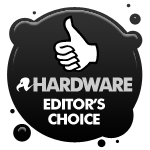 Sennheiser has been making audio gear for long enough now that you can be fairly confident you'll be buying into a good pair of reliable headphones. Indeed, the IE 8s live up to expectations – a point proved by the fact that this model is still selling strong a decade after its first release. There's a good reason why.
The design is slick, with a diamond shape that rests in the ears comfortably, without hassle. No matter which way you like to wear them, the IE 8s fit quickly and snug. This is aided by the biggest collection of tips found with any of these headphone sets – from double ended to comply foam. The cable is fairly rugged too and interchangeable, if accidentally damaged.
My impression of the sound is one of completeness. Perhaps too perfect that it lacks character, but then a flat sound that neither adds nor takes away is what appeals to audiophiles. Yet I found I liked these more with slight tweak to the bass to add some seasoning to the single dynamic driver used in each earpiece.
Sennheiser doesn't take an entirely purist approach though, as you can choose how balanced you'd like the IE 8s to be, increasing the bass levels with the trim tool that comes in the box. Crank it up and dance music sound insane. There is still a decent sense of space and a reasonable level of noise isolation too. As an all rounder, the IE 8s are podium topper. They're hardly inexpensive, but still affordable and with all extra peripherals taken into account, worth every penny.

Shure SE535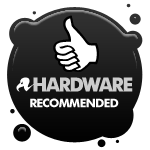 When headphones are this expensive, it seems almost pointless telling you that they're good, as it should go without saying. I'll say it anyway though – the Shure 535s are so good, it hurts.
For starters, the design is slick with Kevlar reinforced cable that, like the Sennheisers, can be detached and easily replaced. They're a comfortable fit, as long as you do the audiophile-over the ear cable placement – I couldn't get them to feel as snug otherwise.
Paying this much you'd expect some high grade tech and the 535s certainly deliver, packing Triple HD Microdrivers – one dedicated tweeter and two woofers in each ear. Boom ting. The result is a beautiful separation of instruments, a touching bass, crisp top ends and a vibrant middle, perfectly geared towards vocals. It really is a pleasurable experience and the 535s thrash the competition.
There's also fantastic noise isolation, especially with the comply foam tips and a nicely sized carry case, airline adaptor and optional volume control attachment.
It's difficult to say anything bad about a set of headphones that sound this good but is it really worth spending almost half a grand on a pair of in-ear headphones? The difference is minimal, but that gap might feel huge to an audio professional. It's less significant to an layman listener, and I'm not about to sell my body parts for a quality piece of modern technology. Actually, thinking about it, that totally depends which body part and how long they'd want it for.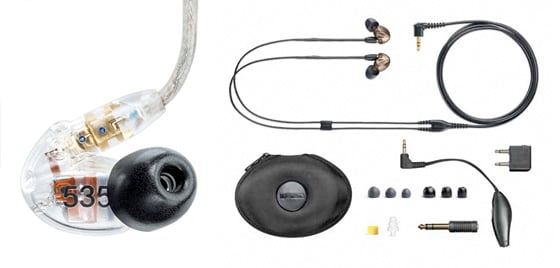 Reg Rating 90%
Price £479
More info Shure
Sony MDR-EX510LP

Due to the strange figure of the earpiece – which ironically looks like it has been shaped to perfectly mould to the auditory canal – the Sony EX510s actually turned out to be a difficult fit for me. Even with seven pairs of earplugs included, I couldn't find one that sat well and eventually settled for some of the Comply foam tips from a rival pair that helped a bit.
The cable is a little cheap and can tangle easily, but doesn't make too much noise when rubbed. I shouldn't fault them too much though, because when firmly in place, the EX510s impress, pumping out a balanced output that hits the ultra-low and shaves nothing from the top. This is achieved with 13.5mm dynamic drivers that boast a fantastically broad frequency range. Bass can feel outdone sometimes by a crisp top end that can come across a little sharp. A beautiful mid-range makes vocals sound heavenly though, and overall these deliver a vast spatial soundscape.
If the "newly developed stay-in design" was true to its word, then these would be a great buy. Sadly, they keep slipping out for me and quickly become irritating, although your mileage may vary and given their performance I can't be too harsh on them.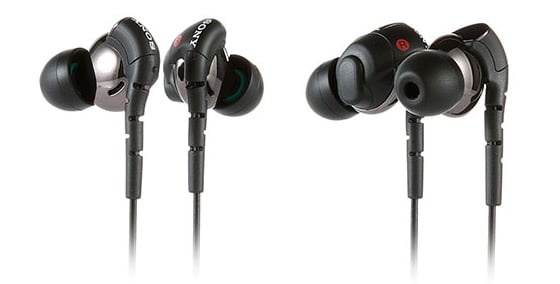 Reg Rating 80%
Price £69
More info Sony
ThinkSound TS02

Listening to music is all about improving the environment around you, so here's a pair of buds that really epitomise that. Say hello to the environmentally-friendly ThinkSound TS02s. These green warriors come with certified recycled corrugated cardboard packaging, along with carved wooden housing that claims "crisp accurate music reproduction" and "unparalleled acoustics".
I thought I'd better create the right setting for testing, so stuck on some Enya, lit a josstick and put myself in the lotus position. Well, not exactly. The TS02s fit snugly and trouble-free, coming with four ear-tips and a cotton carry pouch. There's also a flimsy tangle-prone cable, PVC-free of course, that creates a fair amount of noise when rubbed.
As expected, the audio matches the headphones' earthy personality, but remains one of the more undesirable outputs in this roundup. The 8mm drivers deliver a warm and smooth low-end that almost swallows up its higher frequency relatives and with them, the crispness required to justify the company's claims.
Still, the TS02s aren't a terrible pair of headphones, after all, they still made the cut. It's refreshing to see someone thinking eco when it comes to packaging too, Captain Planet would be proud.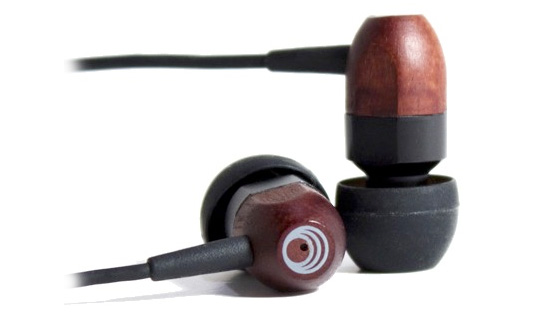 V-Moda Remix

I've had a pair of the V-Moda Remix sat in my desk for a good six months now, usually used when I've left my trusty pair of BeyerDynamic over-ears at the studio. They've been very reliable and do the job well but until recently, didn't have an opportunity to be pitted against competitors. I'm glad to say they keep with the pack rather well.
The Remix sit snugly in the ears and come with a few extra silicone tips, as well as ear-hooks, for joggers and exercise nuts. They can be a frustrating fiddle to attach, though. The body – made from shiny aluminium – gives the Remix a weighty hubcap look, but they're surprisingly much lighter than expected and fail to hurt the ears after continuous use. There's also a Kevlar reinforced cable, which tangles easily. At least it'll withstand an Uzi attack, though.
Speaking of sub-machine guns, the V-Moda is all about the 9mm, with its dynamic drivers at least. They generate a sound which, for the price, is certainly commendable. They're bass-heavy though and if you were looking for a balanced output, you'll be disappointed. The top-end frequencies can be rather ear-piercing too, when volume is cranked up. However, if you enjoy heavy dance music or booming hiphop, the V-Moda Remix are an inexpensive option worth considering.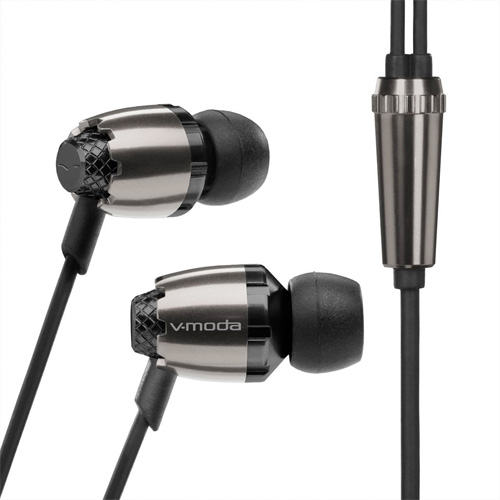 Reg Rating 80%
Price £35
More info V-Moda