Original URL: https://www.theregister.co.uk/2011/07/21/wd_1tb_scorpio_blue/
WD launches twin-platter 1TB monster
Scorpio big Blue
Posted in The Channel, 21st July 2011 15:02 GMT
WD has announced it is shipping its Scorpio Blue 1TB capacity hard drive for notebooks. This Advanced Format spinning disk spins at 5,400rpm, has an 8MB cache and a 3Gbit/s SATA interface. WD claims it is the highest capacity 2.5-inch hard drive available for mainstream notebook use.
The company had already reached the 1TB capacity level with a notebook drive, but that WD10TPVT model used 3 platters and was 12.5mm thick, unlike the newer WFD10JPVT model, which is a slim 9.5mm in depth, so fitting in a standard notebook drive bay.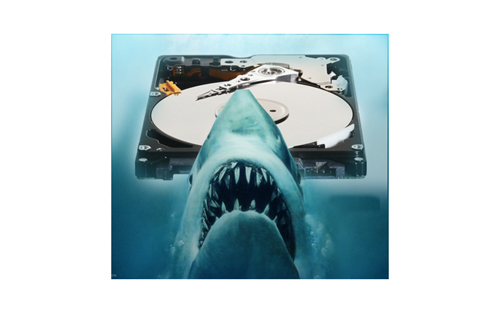 WD's 1TB, twin platter terror bite drive
Seagate has announced a 1TB, 2-platter, 2.5-inch drive inside its FreeAgent GoFlex, the STAA1000103, but this is an external desktop drive, not one ready for the harder, more stressful life of a notebook drive. We expect a 1TB, 2-platter Momentus, based on this, to hit the streets in the next few weeks or months.
Samsung has also announced a 1TB, 2-platter, 2.5-inch drive, the SpinPoint M8, and did so only last month. This is not shipping yet, so WD is able to claim it is shipping the highest-capacity drive in the sector.
Toshiba may also announce a similar drive soon.
WD's 2-platter, 1TB drive costs around £99.00. ®