Original URL: https://www.theregister.co.uk/2011/07/20/ten_portable_usb_3_hdds/
Ten... Portable USB 3.0 HDDs
SuperSpeed pocket drives tested
Posted in Personal Tech, 20th July 2011 12:22 GMT
Product Round-up USB 3.0 has been with us for nearly two years now, not that you'd notice, as adoption and availability of peripherals has been somewhat slow. However, things are looking up now as more and more portable HDDs are coming to market featuring the not-so-new interface. Here at Reg Hardware, we've put together a round up of the current crop so you know whether to buy or walk on by. Each drive is rated bearing in mind cost, portability and speed with a CrystalDiskMark 3 performance comparison chart at the end.
Buffalo MiniStation HD-PCTU3

The MiniStation HD-PCTU3 is a pretty spartan unit with a design as inspiring as its name. You get a black (or white) plastic case and LED activity light bar containing your choice of a 500GB or 1TB 2.5in disk. A two-year warranty is included as well as Buffalo's own backup utilities and something called TurboCopy, which is supposed to further improve transfer speeds.
I tried out TurboCopy and promptly removed it because it caused Explorer to crash in Windows 7 if you attempted to copy anything using the contextual menu. Drag-and-drop still works and utilises TurboCopy, but it actually slowed things down by about 2 seconds when copying a 1GB file from the MiniStation. Overall, it's pitched at a decent price but is among the slowest models on test here.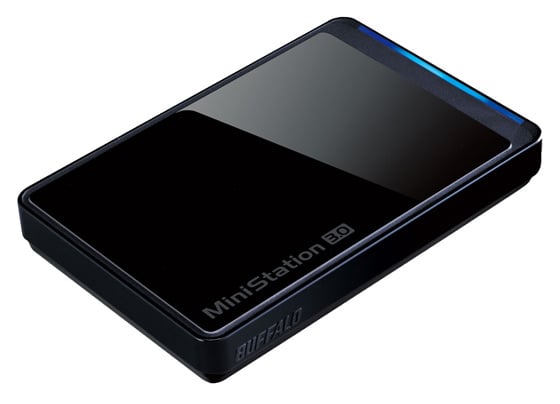 Freecom Mobile Drive Classic 3.0

A similar affair to the Buffalo drive, Freecom's Mobile Drive Classic is a no-frills disk, but it does come with some software extras. Included on the drive is a copy of Nero BackitUp & Burn for those Windows users without similar software. Also, for both Windows and Mac, users is an app called Green Light, which is supposed to manage your drive's power consumption. However, when I ran it I was greeted with a "no supported drives found" message. Nice going, guys.
Performance of this drive is moderate with read/write operations happening around 91MB/s. It's also quite expensive, with Freecom asking for it's 320GB drive what others are after for its 500GB offerings.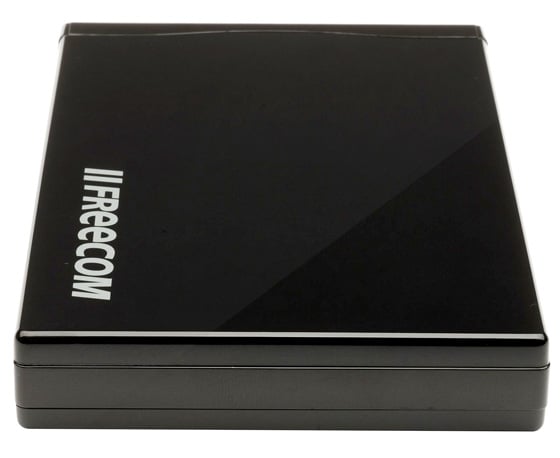 Reg Rating 65%
Price £60 (320GB), £75 (500GB), £90 (750GB), £120 (1TB)
More info Freecom
Iomega Prestige Portable

Iomega takes things a little more upmarket with its Prestige Portable drive. Using a black aluminium case with glossy plastic end caps it certainly looks endeavours to live up to its prestigious airs. Iomega is also kind enough to throw in a Y-cable for use with low-power USB 2.0 ports. Unfortunately, it's the only cable included and is rather bulky.
This 500GB drive benchmarked at 91MB/s read/write and includes licences for Iomega QuikProtect, v.Clone, Mozyhome and Trend Micro Internet Security. This software can be downloaded from Iomega's website using the device serial number to activate these utilities. This drive costs the same as Buffalo's offering but is considerably faster and the asking price is not unreasonable either.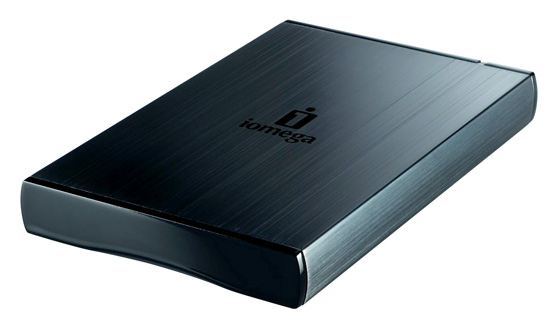 Reg Rating 80%
Price £55 (500GB), £80 (1TB)
More info Iomega
IoSafe Rugged Portable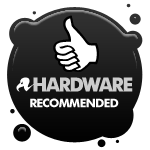 In order to include this drive here I've had to redefine portable as bus-powered. This is by far the largest drive on the list, measuring 99mm x 145mm x 25mm and weighing in at 454g, due mainly to its billet aluminium enclosure. With this protection, Iosafe claims it can resist crushing loads in excess of 1100kg and with its internal six-axis drive suspension system, the drive can be dropped from heights up to 3m.
It will also hold off salt water for 3 days at 3m depths, aircraft fuel for 1 hour at 30cm and survive for 24 hours in blowing sand, rain, salt fog or freezing rain. For the more mundane days, there's also a Kensington Lock slot. That's not all; this 250GB model is among the fastest portable HDDs tested with read and write speeds in the 105MB/s region. If you trouble follows you around, then the IoSafe Rugged Portable may well be worth the investment, but this level of protection doesn't come cheap.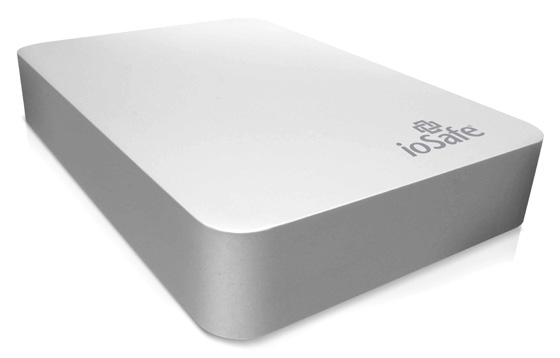 Reg Rating 80%
Price £149 (250GB), £249 (500GB), £399 (1TB)
More info IoSafe
LaCie Rikiki 3.0

Among the more expensive models of this roundup, the Rikki's aluminium enclosure looks good and, overall, is noticeably thicker than the Iomega unit by about 4mm. On the disk itself, you'll find installers for Genie Backup (Windows) and Intego Backup (Mac OS X) along with a utility to get you started with the Wuala on-line backup service. Once you sign up for Wuala, your LaCie serial number gets you a 1-year 10GB subscription at no additional cost.
It appears that the cost premium on this drive goes to something you could buy separately, if required. At least it comes with a two-year warranty and reads/writes at near enough 100MB/s if you have the 1TB drive.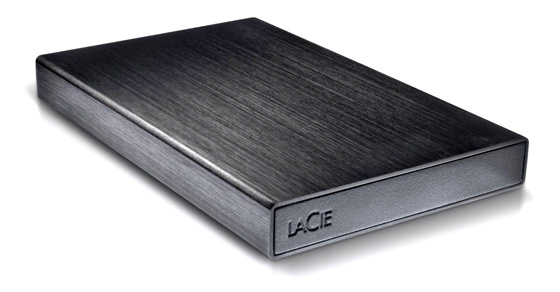 Reg Rating 75%
Price £90 (500GB), £110 (750GB), £140 (1TB)
More info LaCie
LaCie Rugged 3.0

This is an old favourite of mine that has been on the market about a year now. It's a similar approach to the IoSafe drive, but meant more to survive the toils of everyday life rather than extreme situations. Still, these drives are certified shockproof to the US Department of Defence MIL-STD 810F specification – MIL-STD 810F Method 516.5: Shock, to be precise.
Unfortunately, it's still a fair bit more expensive than the conventional drives, but you do get a better GB/£ ratio than the IoSafe and it's much more portable. Surprisingly, it is also faster than the IoSafe, achieving 109MB/s reads and 104MB/s writes. This is a worthy alternative if your daily commute does not take you through a warzone. Incidentally, LaCie has just announced the Rugged Mini, a USB 3.0 drive that shaves off around £40 from all the prices below, but doesn't have FireWire interface option.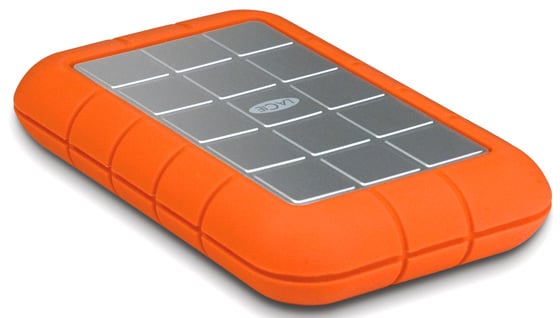 Reg Rating 75%
Price £130 (500GB), £140 (500GB-7200RPM), £190 (1TB)
More info LaCie
Samsung M2 Portable 3.0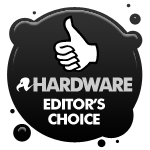 I'm not going to even bother beating around the bush with the M2, this is the best USB 3.0 portable hard drive currently on the market. It's the fastest, best value and near-as-dammit the smallest, with only the WD My Passport Essential SE beating it by around 1mm in width - like it matters? More to the point though, is the three-year warranty that comes with this drive.
Crystal DiskMark showed this HDD reading at an impressive 112MB/s and writing at 106MB/s. I am also very fond of Samsung's no-gimmicks approach – there's no bloatware or additional licenced software to fill the drive or rack up the price. Currently, only the 1TB model is available, but expect more capacities soon.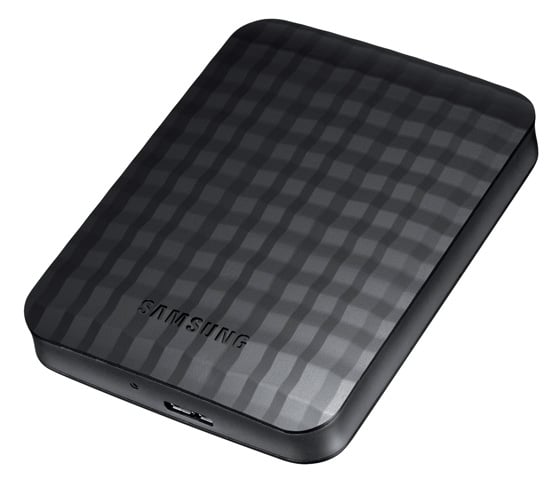 Reg Rating 95%
Price £80 (1TB)
More info Samsung
Seagate FreeAgent GoFlex Ultra Portable

The GoFlex certainly isn't the slimmest drive here, but it does offer the highest capacity. Buy one of these and you can hold 1.5TB in the palm of your hand. Seagate also throws in Memeo backup for Windows and the ever-useful Paragon NTFS for Mac users.
The 1.5TB model was dispatched for testing and I was pleased to see that performance hadn't been compromised for capacity. Crystal DiskMark reported 90MB/s reads and writes in the 1GB sequential test.
Oddly though, some of the retailer options from Seagate's site have the 750GB drive appearing to be more expensive than the 1TB version, so it's worth shopping around.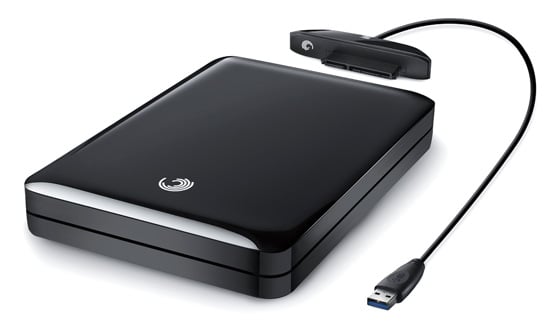 Reg Rating 70%
Price £55 (500GB), £85 (750GB), £95 (1TB), £125 (1.5TB)
More info Seagate
Verbatim Store 'n' Go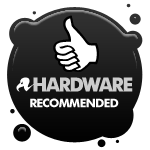 If you're the kind of person prone to losing things among your desktop clutter, Verbatim has the drive for you. The Store 'n' Go unit I have sat in front of me is a bright metallic pink unit that could be spotted on even the most mangled workspace from several cubicles away. For the more conservative purchaser, it is also available in either black or blue and 500GB or 1TB capacities irrelevant of your colour choice. It's not just looks making this drive stand out either, it's also very fast and excellent value. Crystal DiskMark had this drive reading and writing at 106MB/s.
Like the Freecom drive, Verbatim also throws in Nero BackitUp & Burn along with Green Button. Unlike the Freecom drive, Green Button actually recognises the Store 'n' Go, allowing you to spin down the drive after a period of inactivity.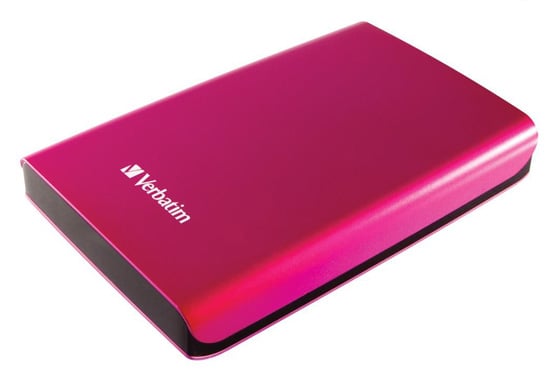 Reg Rating 85%
Price £45 (500GB), £65 (750GB), £95 (1TB)
More info Seagate
Western Digital My Passport Essential SE

The Western Digital My Passport Essential SE is the smallest of the drives I have tested, even in 1TB form. I really like this drive, it's very compact and it is priced competitively. It's not such a speed demon as some of the other drives, but at 84MB/s read and write, it's still miles beyond its USB 2.0 predecessors.
The My Passport Essential comes with a two-year warranty and Western Digital's SmartWare backup and drive management software. SmartWare gives you a visual representation of your backups by file type and allows you to restore data in a similar fashion to Apple's TimeMachine. Additionally, SmartWare provides 256-bit encryption to protect your data. If portable pocketability is what you're after then this Passport may well earn your stamp of approval. ®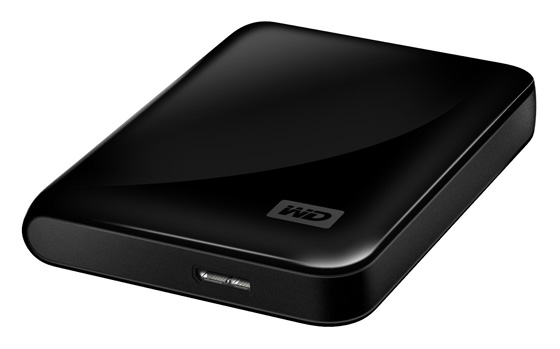 Benchmark Tests
CrystalDiskMark 3 Results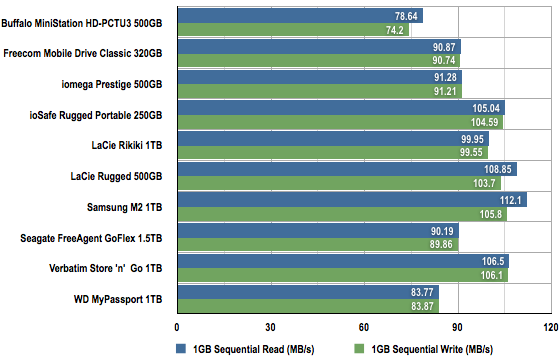 Data transfer speeds in Megabytes per Second (MB/s)
Longer bars are better