Original URL: https://www.theregister.co.uk/2011/07/19/review_sony_xperia_neo_android_smartphone/
Sony Ericsson Xperia Neo Android smartphone
Ticks a lot of boxes
Posted in Personal Tech, 19th July 2011 06:00 GMT
Review Sony Ericsson's top of the range Xperia Arc was a bold move, cramming a feast of the company's very latest technology into a case seemingly not a whole lot thicker than a credit card. The Xperia Neo winds things down a notch, not least the price, and the style, but this Android mid-ranger still manages to pack a serious punch.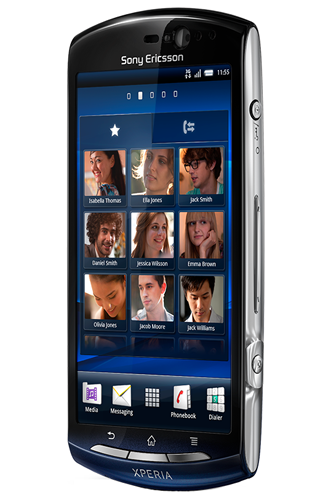 Human touch? Sony Ericsson's Xperia Neo
The Neo is decidedly chunkier than the Arc, at 116 x 57 x 13mm and 126g, though it retains an echo of the 'human curvature' design we've seen on recent SE handsets. Beneath the screen is Sony Ericsson's by now familiar approach to the Android control buttons, with slivery hard back, home and menu buttons, but no search à la the Arc, though the Xperia Play had it.
The sides feature a slim volume rocker, power/sleep button and camera shutter, with micro USB and mini HDMI ports covered by plastic grommets on top, along with a 3.5mm headphone jack. On the back is the camera lens and LED flash, surrounded by a thin plastic cover with a graduated colour scheme – jet black at the top, classily segueing into a midnight blue at the bottom.
The 3.7in screen is a little smaller than the Arc's 4.2in but in terms of image quality it looks similar, no doubt due to it having the same Mobile Bravia Engine picture processing technology. It looks extremely sharp and vibrant, whether you're browsing the web or viewing films.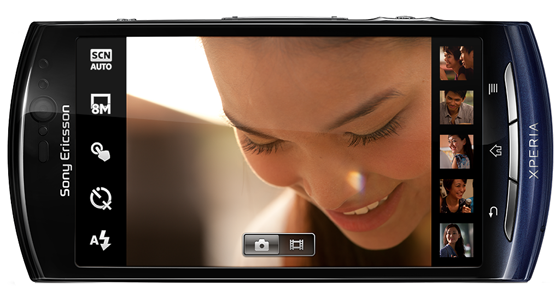 Smaller screen than the Arc, but still makes for entertaining viewing
The Neo runs on the latest Android 2.3 Gingerbread version of the OS, so it supports video calling as well as SIP VoIP calling and NFC (Near Field Communication) for phone-based payments, both of which should be coming into their own in the near future.
In the picture
The processor is a single core 1GHz model, but performed very well, nipping through the apps at speed with nary a hint of lag. Benchmarking tests even ranked it a little ahead of the similarly spec'd Arc. As usual, Sony Ericsson has put its own stamp on the Android UI, with a distinctive array of icons and some pretty good widgets, notably TimeScape, which pulls together all your social networking feeds into a single stream.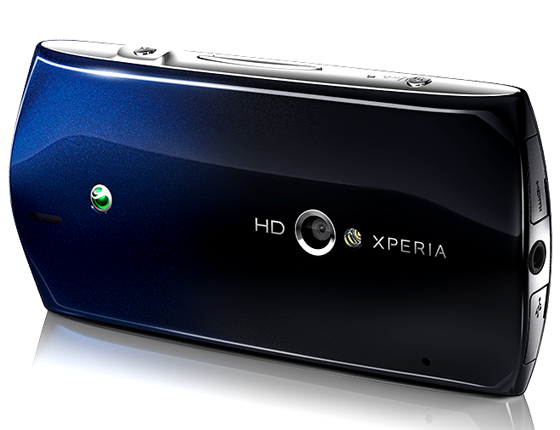 An 8.1Mp stills shooter but being a single core CPU, it offers only 720p video capture
With both Wi-Fi broadband connection and 3G, browsing is fast. Very fast, in fact, with pages rendering quickly along with sharp and clear text. The browser supports Flash video too, so you can see pretty much all you need to on the web.
Sample Shots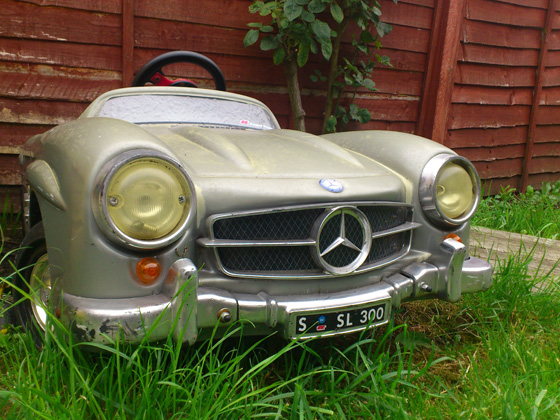 Click for a full-resolution image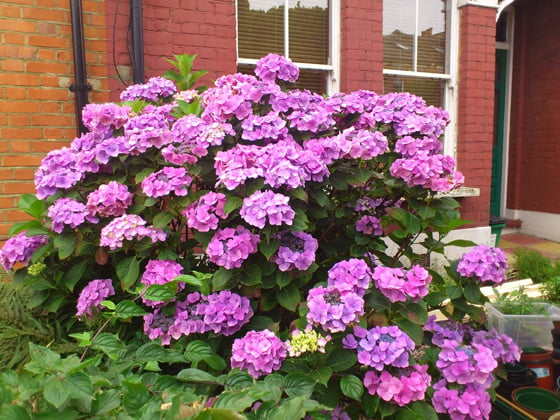 Click for a full-resolution image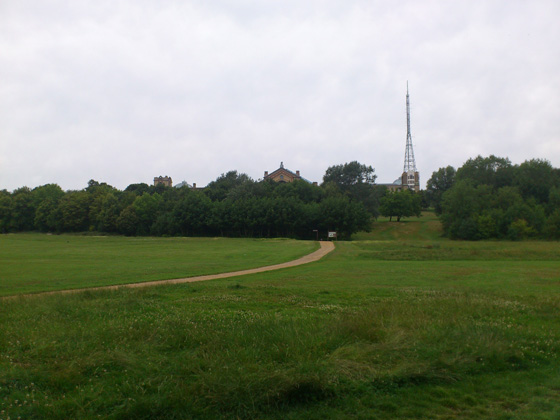 Click for a full-resolution image
The 8.1Mp camera has more trickle down technology from the Arc, with its Exmor R CMOS sensor, a further trickle down from Sony's dedicated cameras. Starts up is swift – about three seconds – and into the bargain you get an LED flash, autofocus and smile detection. Picture quality is very high overall, with sharp, well-defined edges and fairly accurate colour balance. You don't need ideal lighting conditions to get some decent pics either.
Sonic boon
The Neo's single core processor means you're limited to 720p HD video recording rather than going the whole 1080p hog, but its impressive looking nonetheless. As with the Arc, but not the Play – SE's logic isn't always apparent in these matters – the HDMI output allows you to view hi-res video and games on your TV. That said, you'll need to supply your own HDMI cable. During tests, it worked a treat – simply plug and play.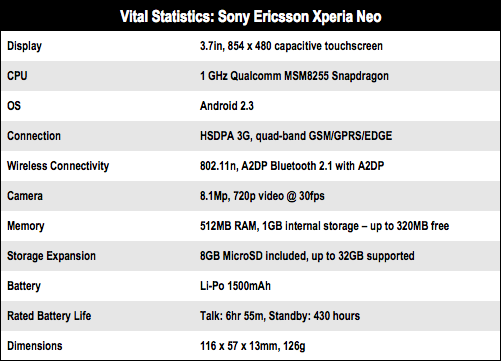 Music sounds pretty good from the supplied headphones, which not always a given for earphone freebies. There's also a ten-setting equaliser, plus the option to search the web for related videos for each of your tracks.
There's 1GB of on-board storage, but before you get too excited, only around 320MB of it is user accessible. An 8GB micro SD card is supplied and you can beef that up to 32GB. The battery offered no surprises, delivering just about a day of fairly heavy use, so pretty much par for the course.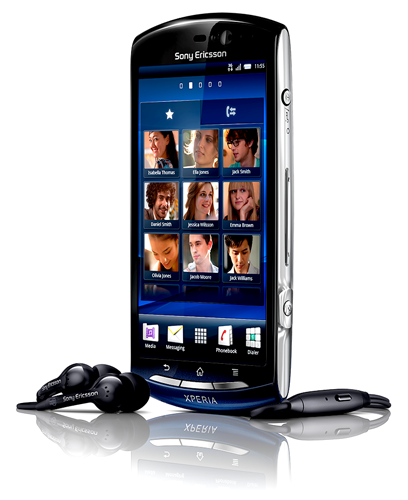 Visually appealing, aurally sound and nifty with it
Verdict
The Xperia Neo has much of the cool technology sported by Sony Ericsson's top-notch Xperia Arc but at a fraction of the price. It's not as slim, but if you can put up with the bulk, it's really a bit of a bargain. ®
More Smartphone Reviews

HTC
ChaCha
Nokia
E6
LG
Optimus Black
Nokia
X7
Motorola
Atrix