Original URL: https://www.theregister.co.uk/2011/07/16/review_sony_bravia_kdl_cx523_lcd_tv/
Sony KDL-40CX523 LCD TV
Budget Bravia with on-line telly trimmings
Posted in Personal Tech, 16th July 2011 07:00 GMT
Review The Bravia KDL-40CX523 is the little net-connected TV that could. Consigned to somewhere near the bottom of Sony's 2011 line-up, and cursed with a CCFL backlight instead of trendy LED bulbs, it's clearly not one of the brand's hero products. Yet this transpires to be a quite a desirable gogglebox.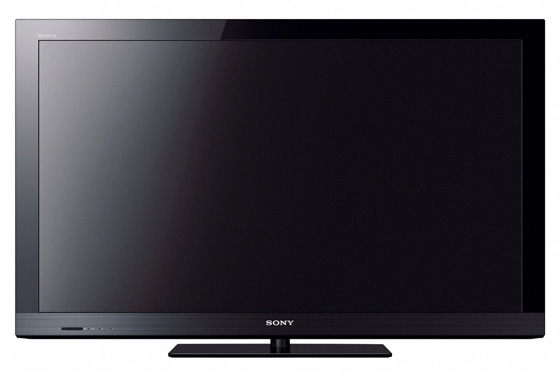 Fat panel display: Sony's Bravia KDL-40CX523
Viewed front-on it looks much like any other TV in the brand's range. Only a sideways glance gives the backlight game away. Bulging out at 71mm, this panel is unlikely to impress the Joneses.
However, power the set up and things begin to look very à la mode. For a start there's the new Sony UI. I really rather like this; it has elements of the old XrossMediaBar but there's now a live TV image running in a minimised window. It's smart and intuitive to use.
You can also avail yourself of a 20-strong slate of IPTV streaming media services, which include BBC iPlayer, Demand 5 and YouTube, as well as the brand's Qriocity PPV movie and music download services. Also thrown in for good measure, is a flash-less web browser.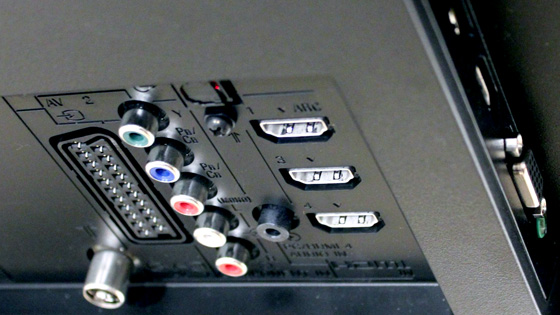 Wi-Fi connectivity is possible with an optional USB dongle
The set's connectivity features four HDMIs, plus Scart, component, Ethernet, PC, phono AV inputs, two USBs and a digital audio out. At this end of the scale there's no integrated Wi-Fi, but Sony has a 50-quid dongle for the job if you don't fancy splashing out for Powerline kit to run Ethernet into your viewing room.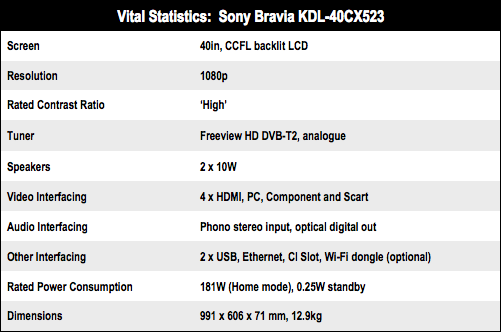 Fall from Grace?
Media streaming from USB and across the network is a bit bumpy. You'll be able to play AVIs and MP4s, but nothing in an MKV wrapper. Music files fare better with MP3, WMA and WAV, with album art all supported. You can also record TV shows from the set's single tuner to an external hard drive.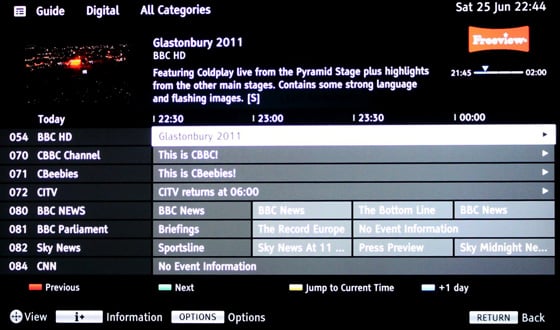 EPG
Curiously, one feature given prominence on the remote control, didn't work at all. This is Track ID. If you like a tune from a TV show or movie, hit Track ID and the telly trawls Sony's Gracenote database to identify it for you. Unfortunately it doesn't – it just throws up a network server error.
Picture quality is good, considering the set doesn't sport any of Sony's proprietary Motionflow frame-doubling tech. Consequently, motion picture resolution is limited to around 700 lines. This means objects have a tendency to blur when they move. However, motion judder is well contained, static detail pings and colour vibrancy is high.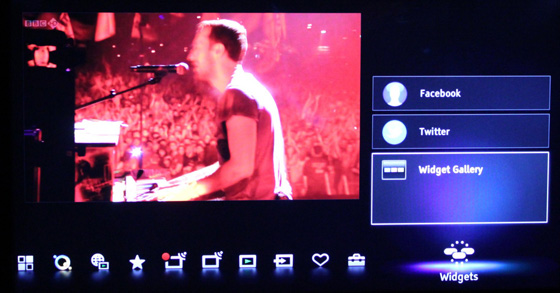 The latest Sony UI is on-board
If there's one advantage to using a CCFL backlight it's that illumination is a little more even than LEDs. Black levels transpire to be rather good, and the set has no problem revealing shadow detail. The panel itself exhibits very little noise or fizz. In some ways it's very similar to the noise-free picture on Samsung's 6 Series screens.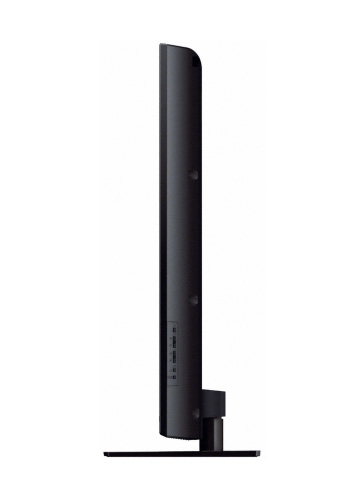 No slim Jim, but a good value performer
Verdict


I came prepared to scoff at the lowly Sony Bravia KDL-40CX523 and left a fan. This affordable fat-screen is a good-looking charmer. Image quality is fine for the price, and Sony's IPTV services are first rate. Expect to see some enticing deals on this model, as it's a prime candidate for bundling and promotions. I wouldn't recommend it for watching sports or gaming, but for TV and movies it's a bit of a steal. ®
More TV Reviews

Panasonic
TX-P65VT30
Sony
Bravia
KDL-40EX724
LG
42 LW650T
Samsung
UE40D6530
LED 3D TV
Ten…
40-42in
net connected HD TVs