Original URL: https://www.theregister.co.uk/2011/07/11/emc_ceo_succession/
EMC boss: There can be only one
Rounded experience, financial flair, or product dash?
Posted in The Channel, 11th July 2011 18:00 GMT
The EMC succession is out in the open now, with Tucci talking to the Wall Street business media and financial analysts opining about the merits of Pat "Product" Gelsinger or David "Greenback" Goulden.
The timescale is that Joe Tucci withdraws from the CEO-ship and goes on to become executive chairman or chairman of the board in late 2012. The Chosen One assumes the CEO's mantle at the same time. There appear to be four candidates: VMware CEO Paul Maritz; EMC's cloud COO Howard Elias; CFO David Goulden; and the man with an Intel chip on his shoulder, Pat Gelsinger, who runs the storage hardware ship, Information Infrastructure products.
The succession choice devolves upon the question: "Which candidate has the strategic vision and execution ability to drive the good ship EMC onwards and upwards?"
Let's have a quick look over EMC's product areas and run a quick sitrep (situation report) for the highlights.
EMC business sitrep
The challenges EMC faces are, from one point of view, obvious. Storage for enterprise unstructured data and archive data looks set for a steady move to the public cloud, with an interim step being a move to private clouds. Then we can foresee hybrid clouds with some IT processing and storage done in-house and some done in the public cloud.
There will be fewer buyers of storage and and server-based software in the public cloud than in the private cloud, and they will wield more buying power, meaning lower prices. Large enterprise will be the slowest to move their enterprise-array-held data into the cloud so VMAX sales should hold up well into the future, especially if a common hardware platform can be developed for both the VMAX and VNX space.
Should EMC offer its own cloud storage service for enterprises? That would be the ultimate hybrid cloud, wouldn't it? EMC storage in the private cloud and EMC storage and service being offered as a public cloud. Perhaps EMC should consider buying its way in to this market; Nirvanix looks a tasty morsel.
There are four people who would be EMC's king. Which one will the king-maker pick?
An aspect of the cloud is that tape is going to become more attractive as an archival data store, being cheaper than disk, and EMC may need to embrace tape rather than be cut out of that market.
Backup is still on a Data Domain/Avamar roll, but that can't last forever and its future needs working out.
Data warehousing and business intelligence looks set to rock and roll for the foreseeable future, but it is a secondary business after the main business of storing data. Greenplum and that sort of thing are icing on the cake provided by VMAX and VNX.
Isilon and "Big Data" looks to be another revenue rocking and rolling area. The systems can ride the Intel processor curve, embrace flash and carry on riding the big data wave for a good few years.
The content management software area is a weak spot for EMC, but then it is a pretty weak area for everybody, as all it represents is a cost with ill-defined and ill-understood benefits. EMC may have to decide to merge it with Big Data and get some Big Data market star dust sprinkled over it.
The primary data storage array area is set to migrate to a 2-tier architecture: flash for hot data and SATA or SAS for the rest. This transition requires a smart product boss to oversee it.
Converging IT stacks
The converged IT stack area looks to be going gangbusters but EMC and Cisco and VMware, by the fact of their separate existences, may be at a disadvantage in integrating their vBlock echnology components into an all-singing, all-dancing, fast-performing IT stack as Oracle is set on doing. HP and IBM could follow Oracle's path as they have the server hardware and HP also has its ProCurve networking gear.
Does EMC need a closer relationship with Cisco? Should EMC build its own servers? Should EMC buy a server company?
Gelsinger hasn't failed yet but nor has he succeeded.
If it does decide it needs its own servers, then it may well face tensions with Cisco and end up needing a different networking supplier as well? How should it develop that capability?
Navigating through the IT converged stack minefield and dealing with Oracle will need a smart product person and an astute corporate relations person.
The Iomega consumer/SOHO product is also doing well. Our advice to the incumbent: Just leave it alone while ensuring it tucks neatly into EMC's SME and enterprise product offerings, and don't foul it up, that's all that's required.
Another point though is to tackle the decision about whether EMC needs its own large-scale services arm, to match Dell's purchase of Perot Data Systems and the capabilities enjoyed by IBM and HP.
One additional point: with four candidates and one position it's likely that any or all of the three rejected candidates could do a Donatelli and walk. That means Joe Tucci has to have replacements in mind for each of the three rejected CEO candidates, just in case they decide to leave EMC.
How do our four candidates match up?
Pat Gelsinger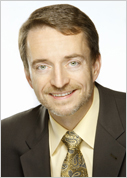 Pat Gelsinger is new and respected and has the product troops' loyalty. Gelsinger hasn't failed yet but nor has he succeeded. There is no great slug of revenue or profit that he can point to and say: "That's down to me."
This chip-man has not been tried and tested in an EMC crisis either. He is in a long-distance race. Gelsinger has started well, is up with the leaders, but hasn't demonstrated anything special apart from a few smart moves.
There is another thing that sets him apart, and that is him being a publicly committed Christian. This will play well in the integrity stakes but Gelsinger cannot afford to fail here. He cannot do a Greg Reyes and play dirty with stock options or get involved with any other financial malpractice. His personal life has to be squeaky clean, because he has set himself up on a pedestal and that may be construed as a risk.
Paul Maritz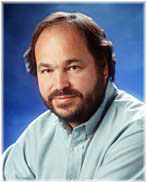 Paul Maritz has done very well with VMware. Hyper-V is relatively nowhere with VMware setting the hypervisor agenda and moving well into data centre virtualisation. We here at El Reg think that Maritz has no ambition to run EMC, but could do so. He is arguably more seasoned than Gelsinger but is a software man in a world where EMC's profits are founded on storage hardware, particularly VMAX storage hardware.
Maritz is also semi-detached in an EMC sense, having come in to EMC and then assigned to run VMware. There's no rounded experience of the EMC divisions and businesses in his EMC CV.
You might choose him for EMC CEO if VMware and virtualisation became absolutely key and if he had demonstrated extraordinary virtuosity and flair in the vBlock area where VMware is key.
Howard Elias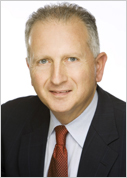 Howard Elias had to give up some of his responsibilities to Gelsinger. This may well rankle and Gelsinger may not survive an Elias promotion to CEO.
Elias has a lot of EMC experience, particularly in the services area, and he is also experienced in the vBlock area, being on the board of VCE. He has also had marketing and communications experience, an area where Jeremy Burton now reigns. It's temptingly easy to see a pattern here, of Elias running an operation and then someone else coming in to run it instead; Burton taking over the marketing; and Gelsinger taking over the storage hardware and software.
But Elias has stayed; he is obviously loyal. This might incline Tucci to think to himself that Howard is very, very good but not great and will stay if passed over. Alternatively he might say to himself that Elias is a very, very good exec who pioneers new areas – like cloud services at this moment – and hands over other areas, which no longer need his drive and commitment, unselfishly to others who don't have the depth and breadth of Elias' experience.
David Goulden

David Goulden is EMC's CFO and that is a hot seat. He has EMC sales experience, marketing experience, and acquisition experience. He is not, judging by his CV, a product guy and neither is he a services guy.
He is also British and that might count against him. As a CFO he will be used to holding the reins of thrusting division chiefs and also will be privy, as Tucci's financial guy, to EMC's strategic interests. But has he the vision to do the CEO job himself? He's not out in the product front line trenches like Gelsinger. Nor is he a cloud czar with the attendant publicity that comes Elias' way, and neither does he have the exposure of VMware's head.
CFOs are not daring people. Safety first is more their motto, and this, if true of Goulden, may reduce his chances.
These are the four people who would be EMC's king. Which one will the king-maker pick?
Paul Maritz is important where he is and will, El Reg thinks, stay there – not least because he does not know EMC well enough. But if the other three have show-stopping flaws then Maritz could leapfrog them into the top spot.
David Goulden, seen from outside EMC, has more EMC experience than Maritz and would be a stronger candidate than him.
Pat Gelsinger is all promise and no trophies. There are no winners' cups on his mantlepiece. He hasn't failed but he hasn't succeeded and surely Tucci will look for more than promise, even if a lot of promise, and votes from Gelsinger's product troops.
Howard Elias gets our vote, with a caveat. He has the rounded experience, the proven capabilities and the stature within EMC to fulfill the needs of the role. But that's based on our reading of him as someone who hands off important operations to other EMC execs, not because he's not good enough but because he's needed to develop a newer and more important areas, such as cloud services.
It's possible, we have to say, that Tucci may regard him as someone who should not have the reins of an operation once it becomes vital, hence the appointments of Jeremy Burton and Pat Gelsinger. In that event, and if Tucci thinks Goulden is a safe pair of financial hands and that is all, then we think Pat Gelsinger will get the CEO's job at EMC.
Otherwise it will be David Goulden. ®