Original URL: https://www.theregister.co.uk/2011/07/09/storage_drm_jail/
Entering a storage jail
Copy-protection bars
Posted in Storage, 9th July 2011 13:00 GMT
Opinion Storage, at a consumer and personal level, has been about ownership. Our shelves are full of books, CDs and DVDs. How quaint. Is all this going away?
Storage has been about ownership of data and information by business too, witness the ubiquitous filing cabinets and desk drawers. This physical ownership is beginning to transition to digital ownership, with word processing files replacing letters and PDFs replacing brochures.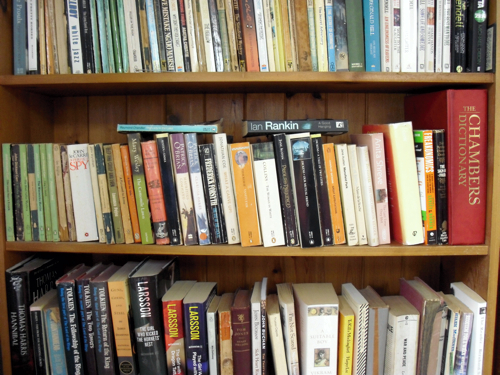 Storage old style: books
The banking system has led the way by decoupling money from its physical manifestation of dollar bills and coins. We wrote cheques to tell people to do things with money held in our bank accounts. We then used credit cards and detached our financial dealings further from the cash we actually own.
Cash is so precious and so easily stolen that we've used banks for years to safeguard the stuff, and now we are all getting used to the idea that money, our money, is just digital data on a bank's internet-accessed computer system with our actual cash being listed in some data base record on some drive array.
There are few actual cash hoarders any more. Ownership of physical dollar bills and coins has become irrelevant. But ownership of things is still important and pleasurable. We all have a bit of a collector in us. Cooks look with pleasure at their pots and pans and knives and mixers and ingredients. Gardeners glow as they enter the shed and see the forks, spades, secateurs, dibbers and other tools of their gardener's craft lined up.
We have, or had, our collections of long-playing albums, with the cover art and sleeve notes, and then our tape cassettes, superseded by CDs and then accompanied by DVD movies.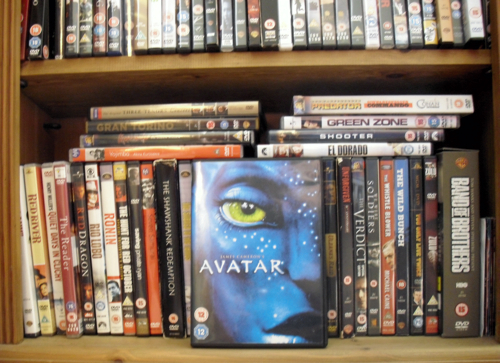 Storage not so old style: DVDs on shelves
We know that these are just optical discs with digital files on them. We know that we can rip these into our PCs and notebooks and that they then become digital files and can fly away out and across the network, but we still own them.
What happens when we buy music and film and books from Apple or Amazon and store them on iPod, iPad and Kindle? Do we own them in the same way?
Actually no. We're vulnerable. Apple and Amazon own, in the traditional sense, both the media files and the playing devices. We pay them for both and you get the feeling that they own the videos, books and music and we, as it were, rent or lease them, because I can't simply copy a file from iTunes or Kindle and send it to any of my friends like I could loan them a physical DVD or book.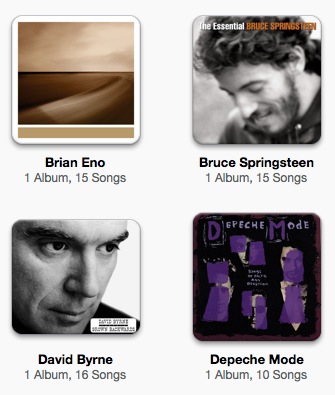 Storage new style: some of my music in MacBook iTunes
I have more ownership of the money in my digital bank account than I do of iTunes music in my MacBook. I can tell the bank to send some of my money to a friend but I can't extract a music file from my iTunes collection on my MacBook and send it to the same friend, not unless it came into iTunes from me as an MP3 file in the first place.
Copy protection schemes are destroying the sense of personal ownership of digital media. We can't look at a screen display of our Kindle eBooks or iTunes videos and get the same sense of ownership. A picture of something is not the thing.
Is the digitisation of books, music and videos a disaster for furniture sellers? Will bookshelf and CD/DVD display cabinets disappear from Ikea's furniture temples? Is a new area of decorative minimalism beginning in our living rooms? Bare walls do not a prison make but are we now in a digital jail with digital rights management (DRM) bars restricting our freedom to do what we like with our digital possessions? ®