Original URL: http://www.theregister.co.uk/2011/07/09/review_toshiba_regza_42rl853/
Toshiba Regza 42RL853 42in LED TV
Affordable net set, anyone?
Posted in Personal Tech, 9th July 2011 07:00 GMT
Review Toshiba is pushing the envelope in the world of TV technology. From its growing preoccupation with auto-stereoscopic (glasses-free 3D) screens, to cerebrally smart TVs that use Cell and CEVO processors for multitasking and advanced picture processing, the brand seems desperately keen to take television to the next level.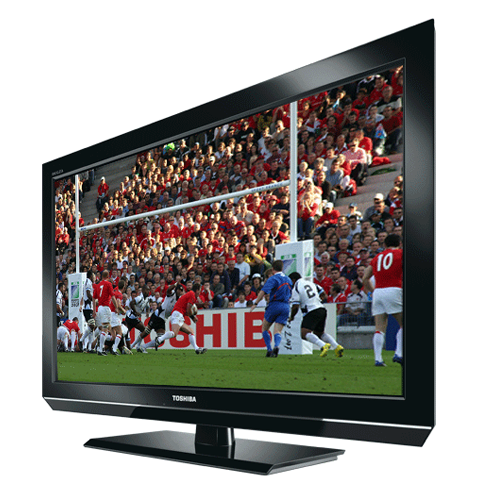 IPTV on the cheap: Toshiba's Regza 42RL853
Unfortunately, there's not been too much in the way of actual product from these endeavours – just lots of prototypes and early samples. Doubtless these groundbreaking screens will come to market eventually for TV viewers, but in the meantime you'll either have to wait for its Qosmio F750 glasses-free 3D laptop to appear in August, or forget the spec-less 3D lark and invest in one the brand's mass-market displays, which it continues to churn out, such as the Regza 42RL853.
This modestly priced Freeview HD-enabled Tosh telly is, nonetheless, worthy of note. It sports a new LED edge-lit panel, has net-connectivity and offers above average picture enhancement in the shape of Resolution+. Yet out of the box, the omens are not so good. The back panel fits like a pair of loose pyjamas, as there's a fair amount of flex in the back plastic. The screen itself though is darn slim, just 40mm deep.
The Toshiba Regza 42RL853 may look much like any other budget flatscreen but connectivity is good: four HDMIs (one side-mounted), Scart, component, Ethernet LAN, stereo phonos, PC input and a digital audio output. There's also a single USB input which offers some limited media playback functionality.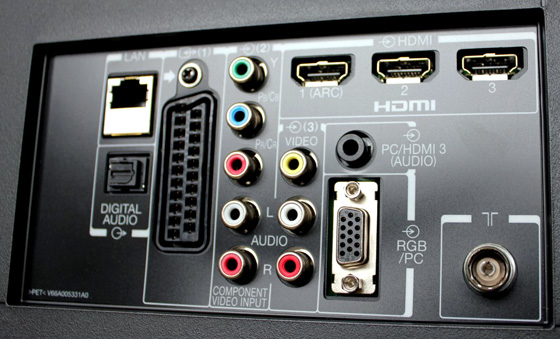 For wireless use you need the optional WLM-10U2 USB WLAN adaptor
The screen's user interface is simple in the extreme: just an island of menus that float centre screen. There are tabs for setting picture and sound, as well as accessing its internet-connected 'applications'. It's from here that you can browse BBC iPlayer, YouTube and photo website Flickr. The TV EPG is huge, not wasting any space. There's no live TV window, but audio does carry on in the background.
Missed Places
It's disappointing to report that Toshiba's on-line portal, called Places, is not available on this set, as it really would have transformed its usability. If this paucity of IPTV depresses, remember there are similarly priced screens around that offer zero connectivity. Take comfort also from the fact that Toshiba's YouTube implementation is terrific, offering as it does access to any hi-def streams that might reside alongside the regular SD block-o-vision served up by most everyone else.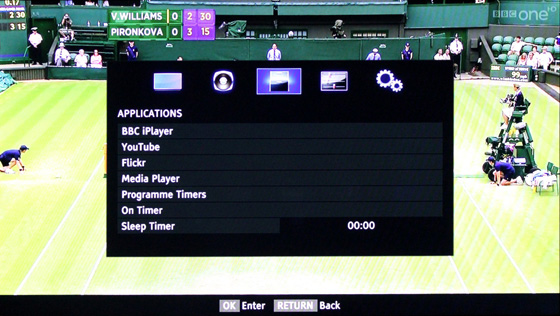 The applications menu is clearly laid out
The 42RL853 can ostensibly stream media across a network, but its file compliancy is several years out of date. Once networked, the TV could see all my Nas devices, but when I started to dig down into individual files, its reticence to play ball quickly became apparent.
Rather spectacularly, the screen failed to stream any popular video format from my nest of networked Nas devices. So if you have AVI, MOV, MPEG4 or MKVs you want to watch you'll need a different bit of kit entirely to get them on your screen. The manual suggests its happiest with MTS, M2TS, MP4, M4V, MPG and .TS extensions for movies, with limits to 1000 files per folder. With MP4 content, the manual rather unhelpfully adds: some files may not be played.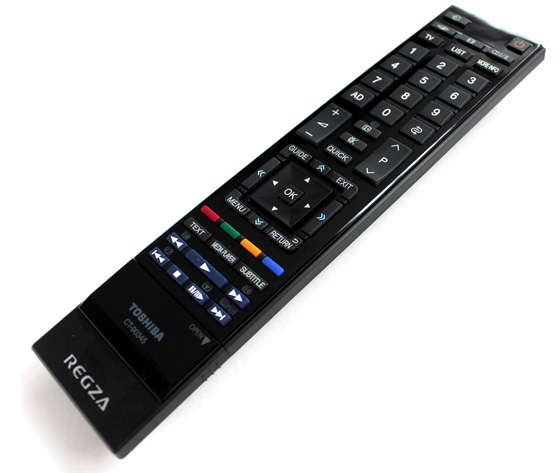 The remote functions are instantly recognisable
Indeed, the only streaming video success I had was an MPEG-2 .TS file, derived from an AVCHD home recording. Music fared better with MP3 and MP4/M4A support. Across the network, the set correctly read artist/album metadata from my MP3s, although it was unable to display accompanying album art. One rather nice touch though is that as soon as any music file plays, the TV goes into screensaver mode.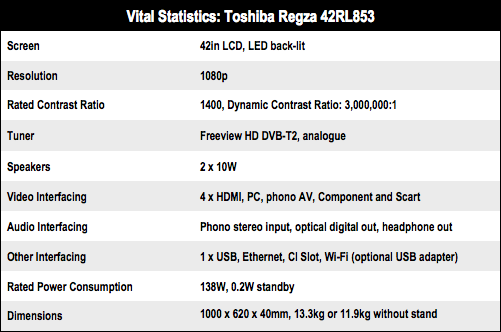 Control tweakery
The set's picture performance lies on the decent side of routine. There's plenty of control offered in the menus, and you're encouraged to get your hands dirty with Static Gamma adjustments, Noise Reduction, Active backlight control and so on
Resolution +, a picture processing mainstay for Toshiba, is a particularly effective enhancement tool for standard def sources such as Freeview and DVD. It delicately adds subtle shadow detail and extra edge definition. The results are effective but never obvious. While the set's colour fidelity is bold, reds edge toward being orangey.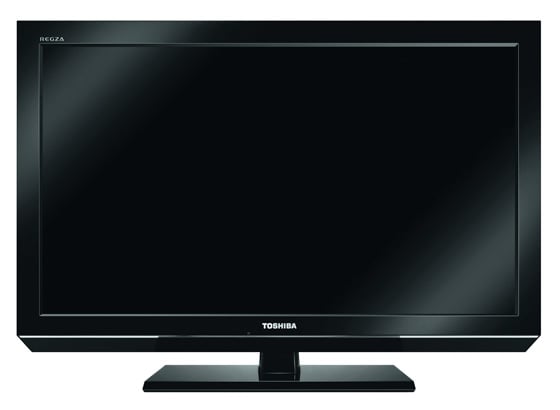 Missed opportunity? Streaming content options could be more comprehensive
Unfortunately, this panel is rather hampered by austerity measures. It lacks Toshiba's Active Vision fast refreshing, and that puts a limit on just how sharp the picture remains during movement. I measured motion resolution at around 650 lines.
The black level also tends to go grey in rooms with low ambient light, and there's some low level luminance noise and fizz in the picture. The edge lighting itself is revealed by four pools of back-light in each corner of the screen; but at least they're largely consistent.
For such a slim set, the 42RL853 makes a reasonable din. While thin, there's a good stereo spread. A welcome sonic embellishment is Dolby Volume, which levels out disparities between channels and programmes/advertisements.
Verdict


Overall, the 42RL853 has some appeal. It's an affordable large-screen that's not been hit with an ugly stick. But equally, its functionality is limited. Media streaming is basic and if you're seeking more than just IPTV from the Beeb and YouTube, there are better choices to be had. ®
More TV Reviews

Panasonic
Viera
TX-P65VT30
Sony
Bravia
KDL-40EX724
LG
42 LW650T
Samsung
UE40D6530
LED 3D TV
Ten…
40-42in
net connected HD TVs